Sailing van the Azores to Lisbon
Atlantic ocean
Miles: 800
Voyage highlights
Travel in comfort in the newly renovated Santa Maria Manuela
Sail 800 nautical miles from the Azores to Lisbon with the usual wind abeam
Hands on Sailing Experience with eco interaction
Spot for whales and dolphins, fish, share sailing stories by the bar or lose yourself in a good book
Support our citizen science project to raise awareness of the problem with marine litter
Sail under 25 April bridge for sunset at end of voyage
After disembarking consider spending a few days exploring Lisbon with its bustling cobbled streets, rich history, ancient culture and vibrant night life.
Gesproken talen aan boord: Dutch, French, English, Spanish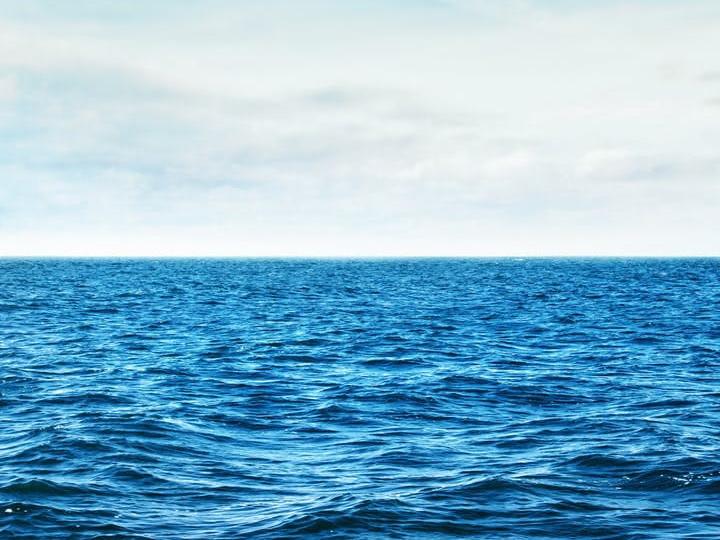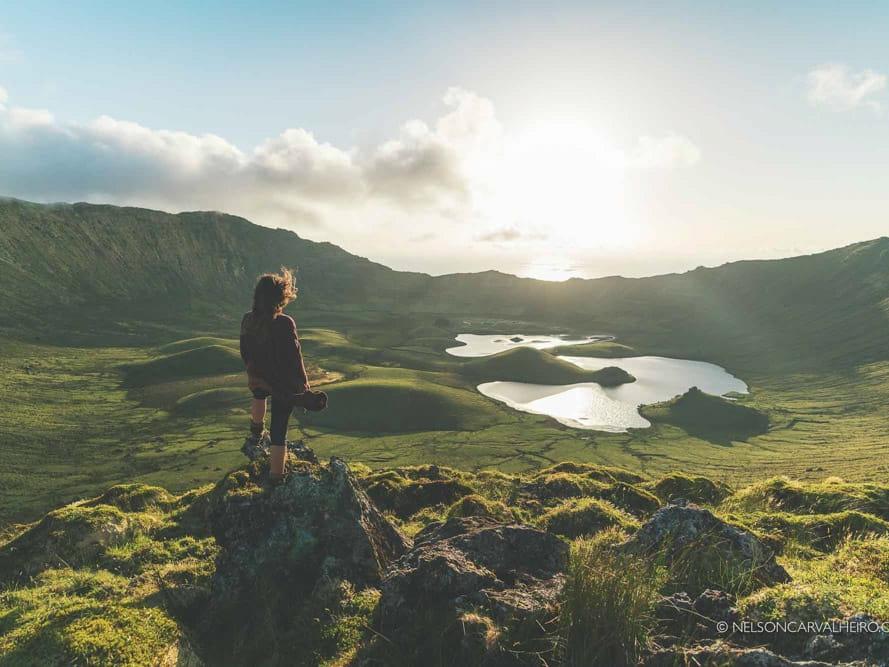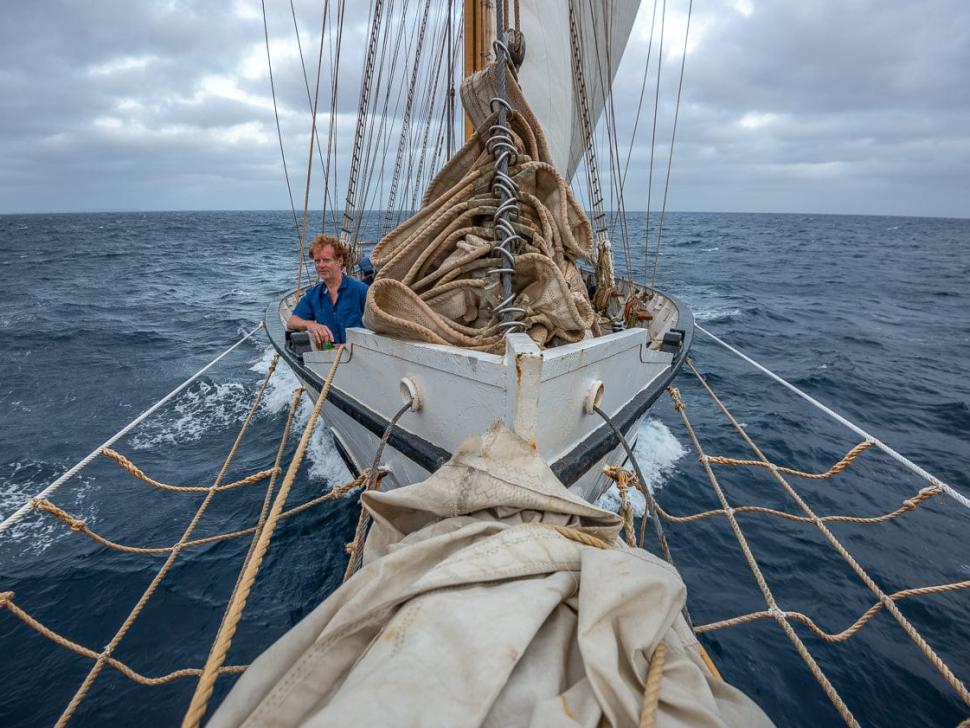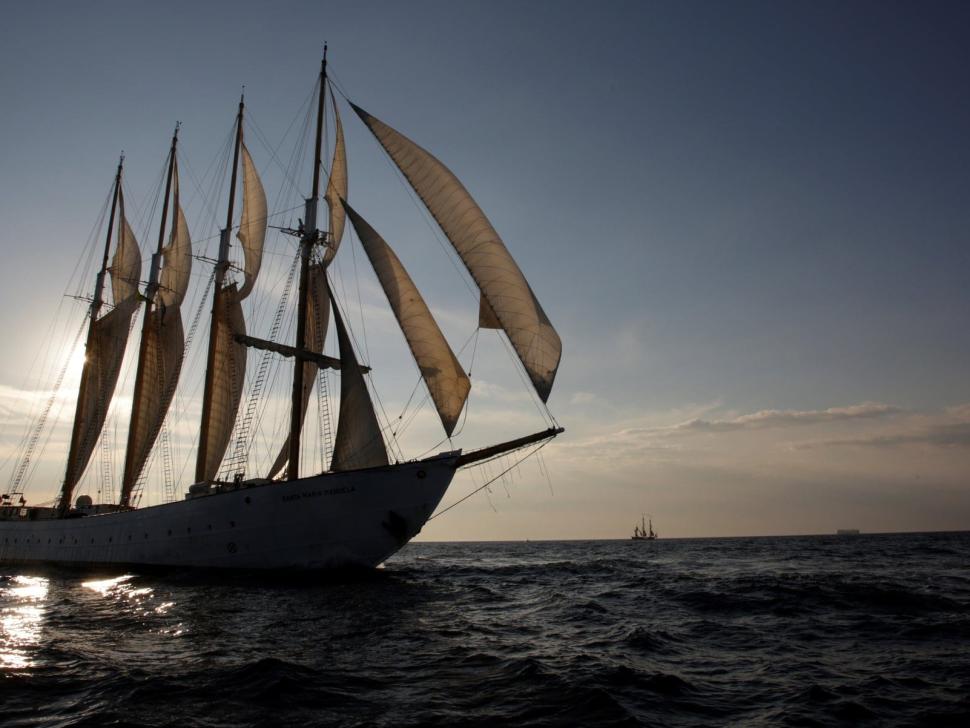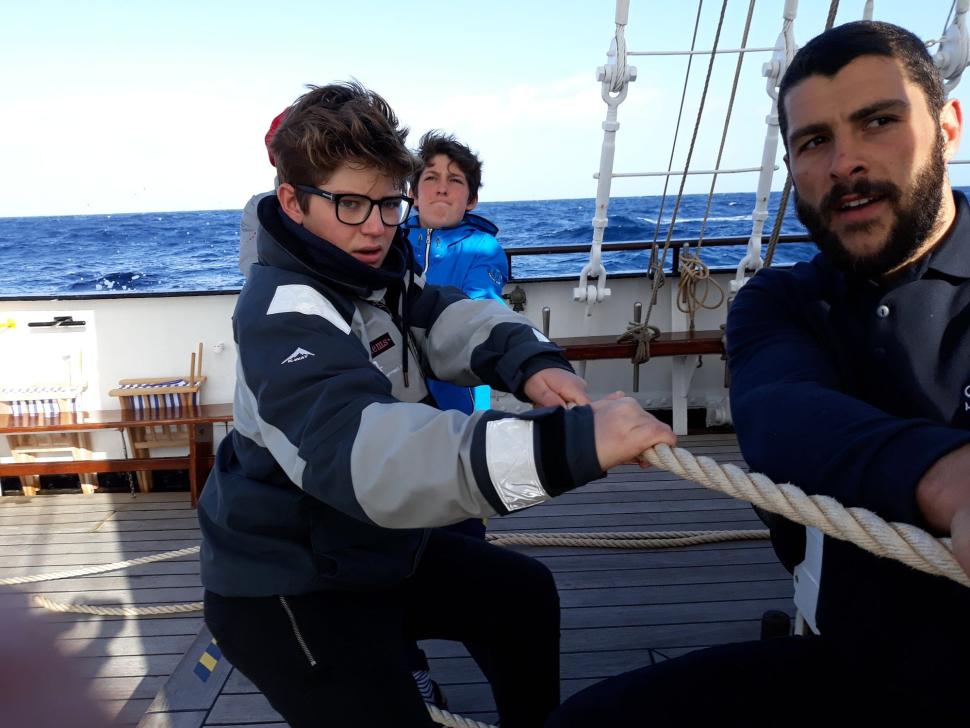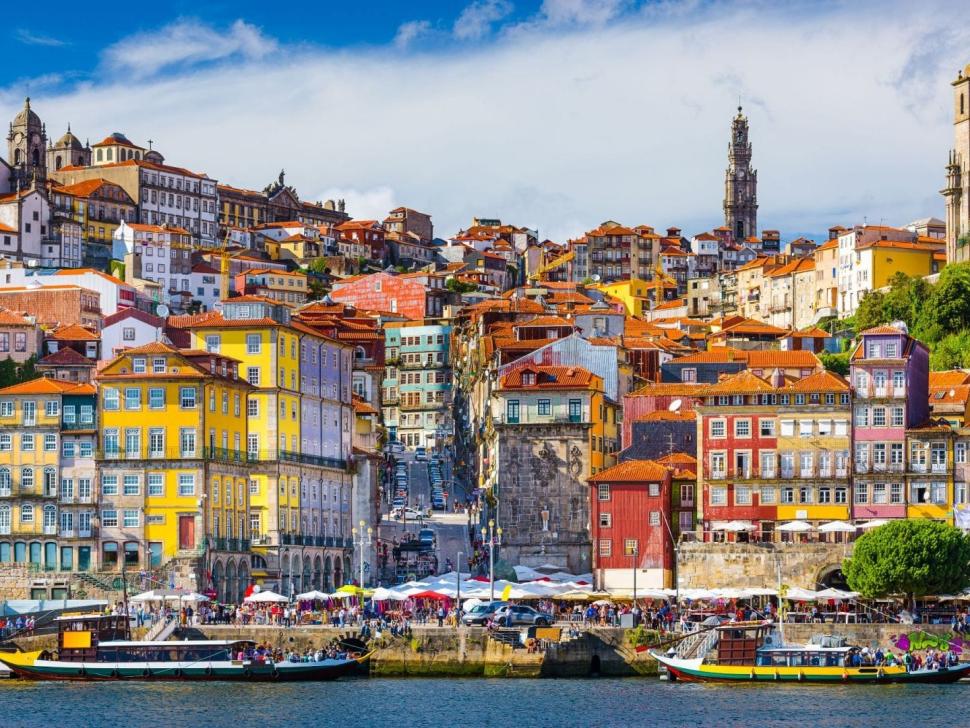 Voyage description
In 2016, National Geographic Traveler elected the Azores archipelago the most beautiful place in the world. If you have time try to allow a few days to visit the islands before you start your voyage classic 800 nautical mile voyage aboard the Santa Maria Manuela.
The usual wind is from the north throughout this voyage so we hope to sail all the way with the wind on our beam just as she was designed to sail 80 years ago when she sailed to Newfoundland on the cod expeditions.
2019 marked the 35th anniversary of the ban on whaling in the Azores. Since the ban their numbers have grown and they have returned in good numbers to their old feeding grounds of the Azores. As we leave the islands we might get lucky and catch sight of one of these magnificent creatures. Sperm whales are the resident species, with blue, fin and sei whales, and bottlenose, Atlantic spotted and common dolphins are also common at this time of year.
There´s nothing our crew like more then to share their knowledge of sailing with our guests, and they will encourage you to get actively involved with all aspects of the ship's life. Volunteers to hoist the gaff tops and trim the sails for best speed are always welcome, and the feeling of helming a 67m sailing ship with the sensation as she responds to the command of the wheel is something to savor forever.
Knot classes are a great way to learn a new skill whilst sharing sailing stories with shipmates, and if the weather allows there's the opportunity to go up the mast or relax in the bowsprit netting. A drink at sunset on the deck is the perfect way to round off each day.
As we sail along this historic trading route back to continental Europe, you may find it impossible not to be captivated by the beauty and power of the ocean. It may seem equally impossible that man could have had an impact on such a remote stretch of water. It is at this point that, thanks to the support of our partners at Waste Free Oceans, we invite our guests to participate in our citizen science project to help assess the purity of the waters in which we sail. At intervals during the voyage, we will trawl a small net to capture what is floating in the ocean, be it plankton, fish or small pieces of ocean litter and microplastics. Many find it shocking to see evidence of mans impact on the environment hundreds of miles offshore, but this has a powerful effect, inspiring us to take action, and your contribution will help raise awareness, and inspire change.
There can be no more spectacular way of seeing Lisbon's historic shoreline than sailing up the Rio Tejo and under the famous 25 April suspension bridge as sun rises.
If you have the time after disembarking consider spending a few days exploring Lisbon with its bustling cobbled streets, rich history, ancient culture and vibrant night life.
Santa Maria Manuela
Year of Construction 1937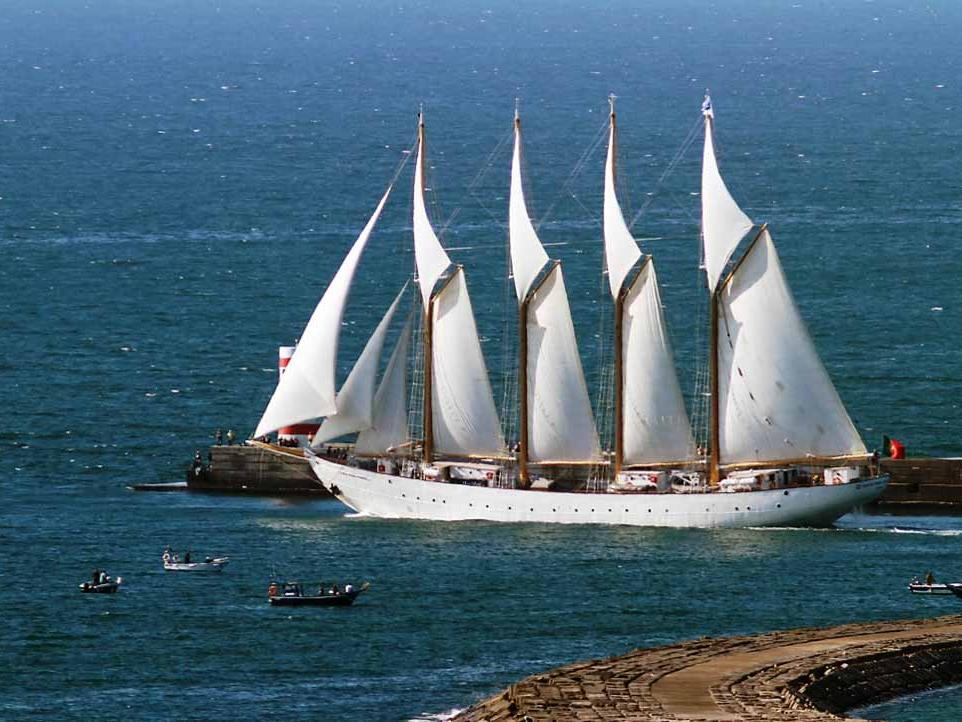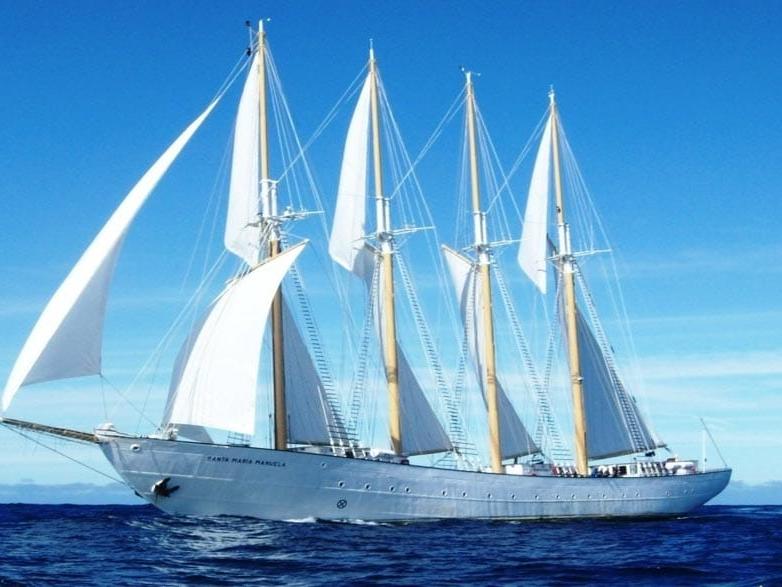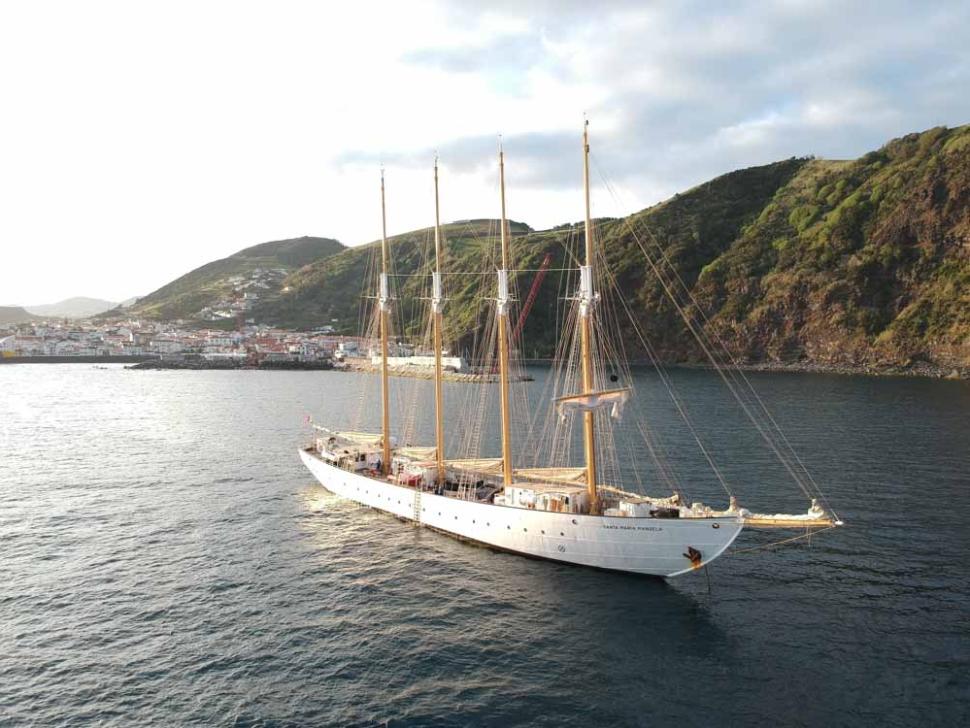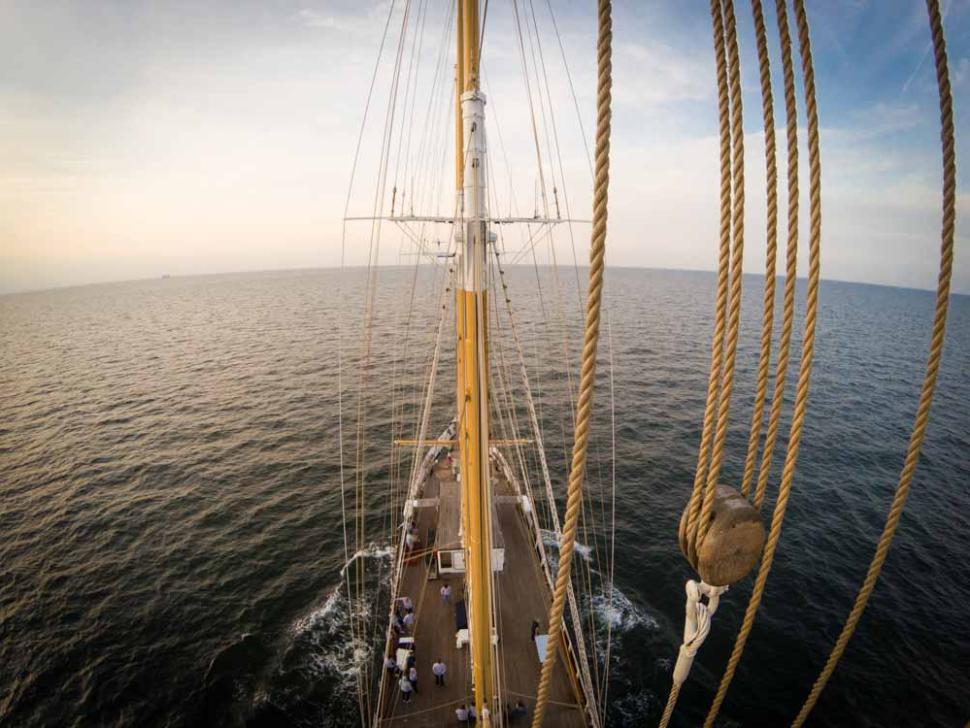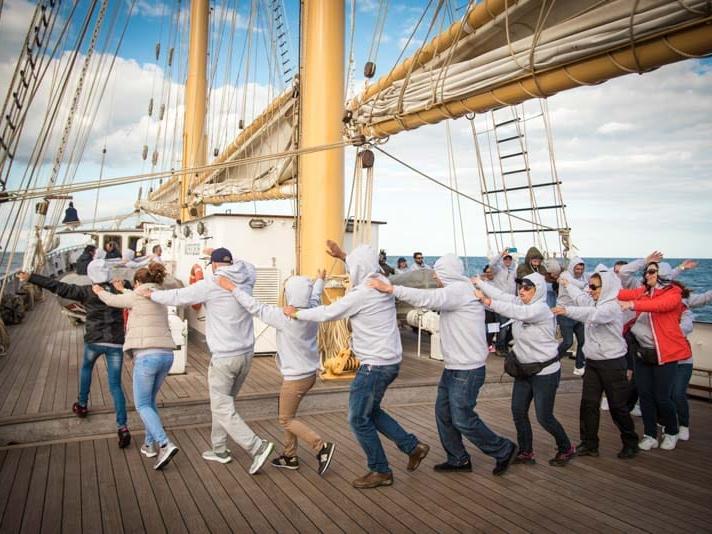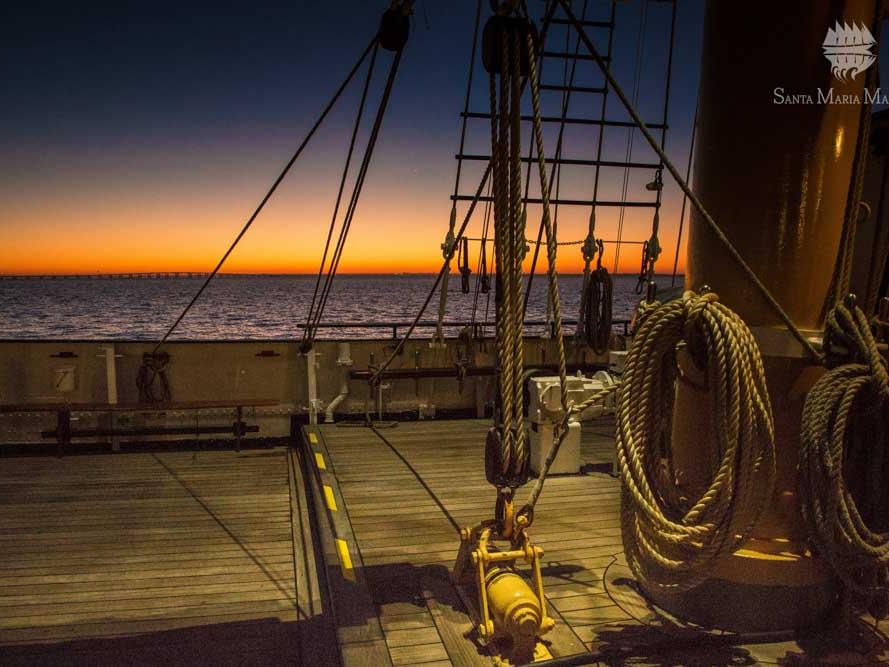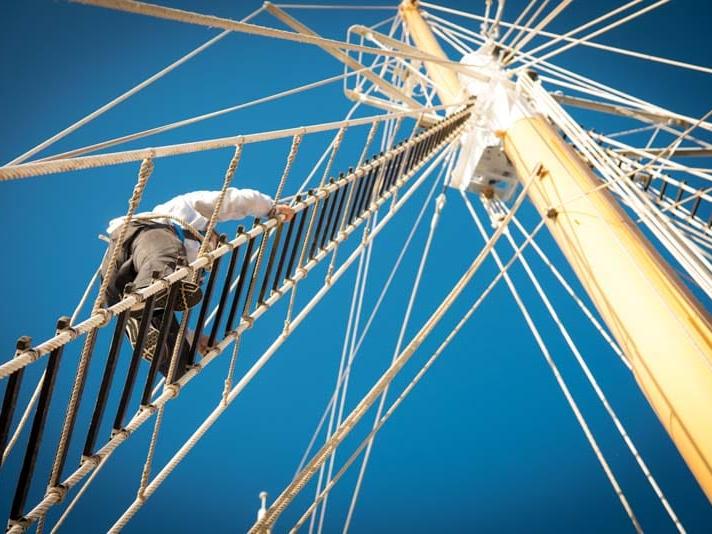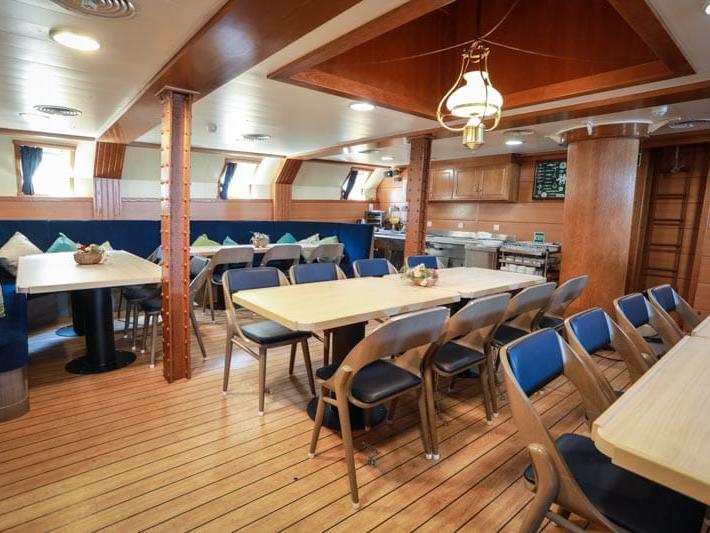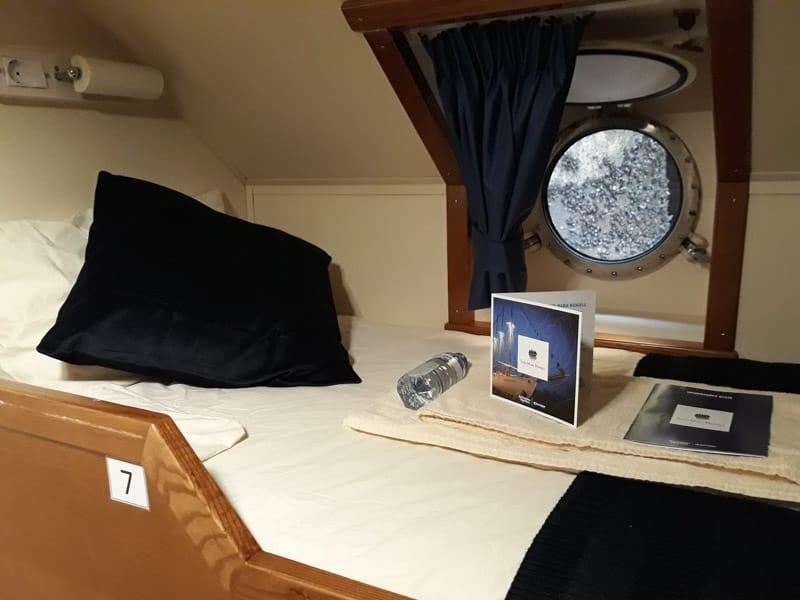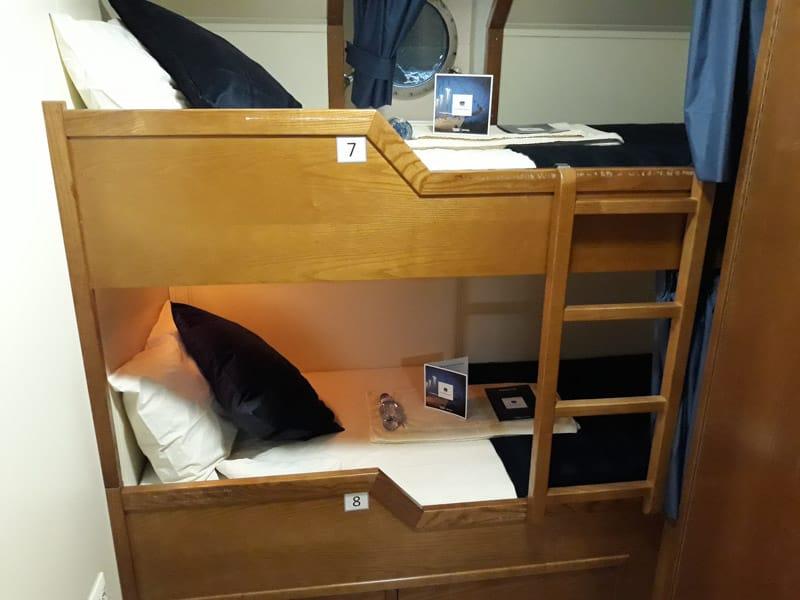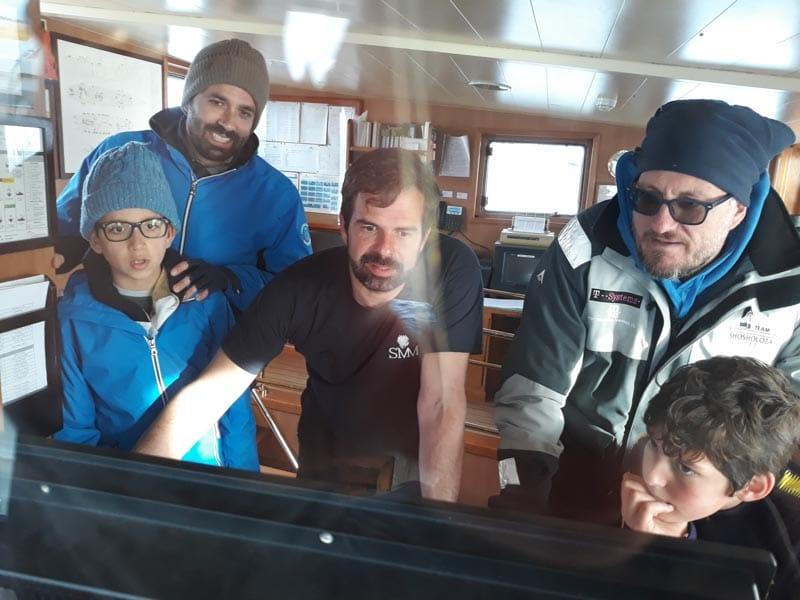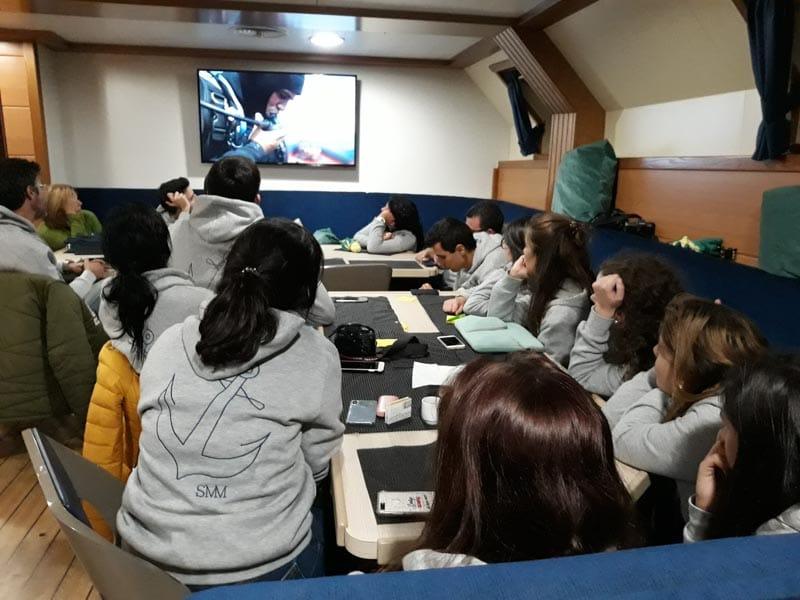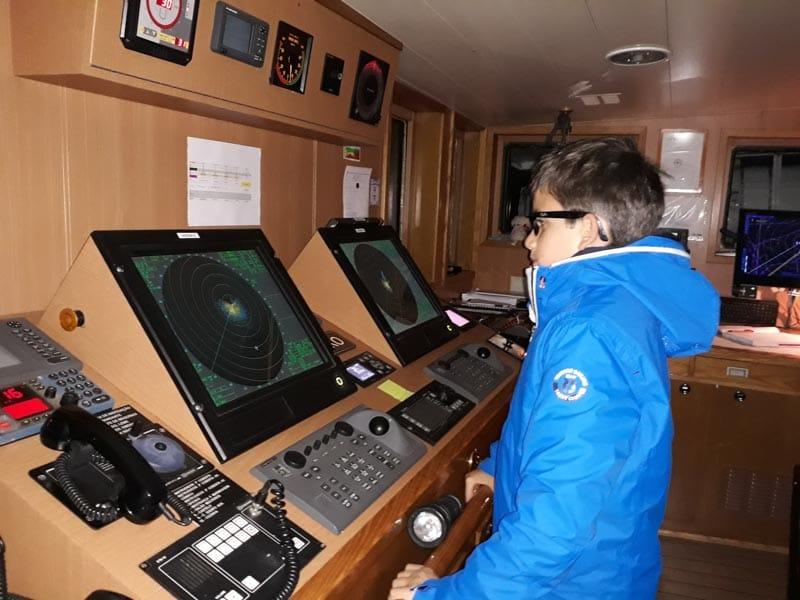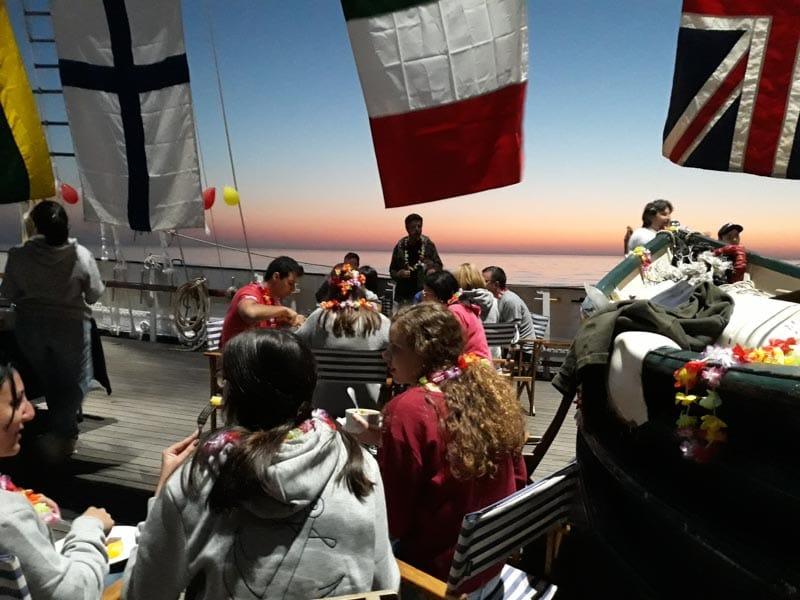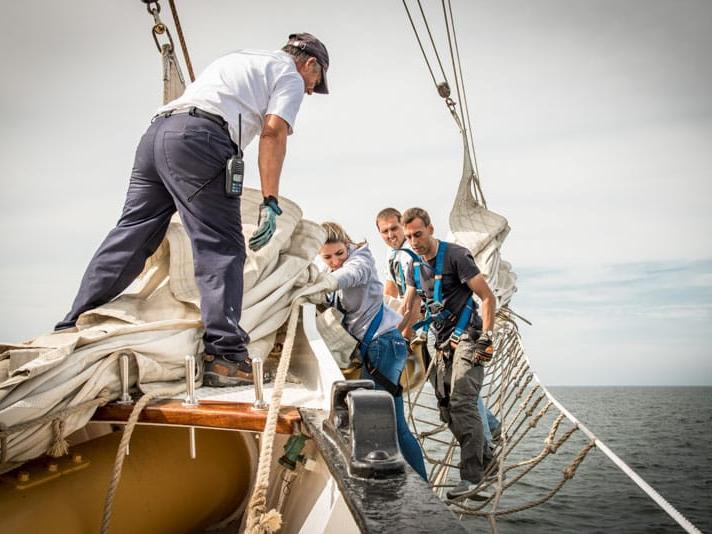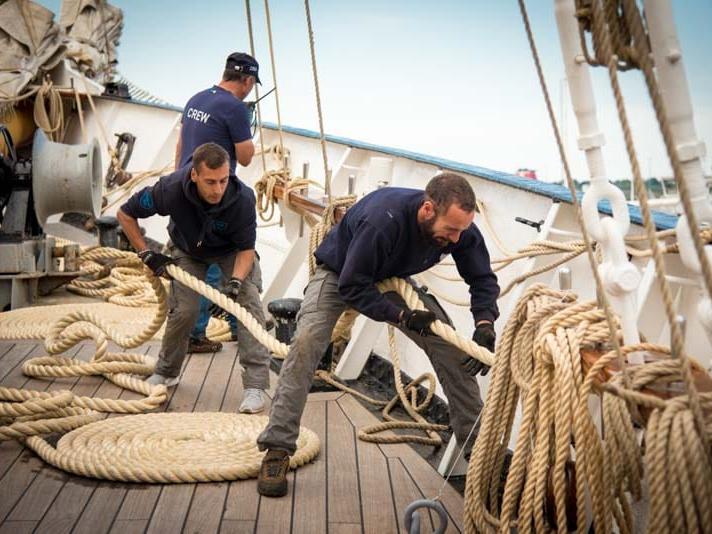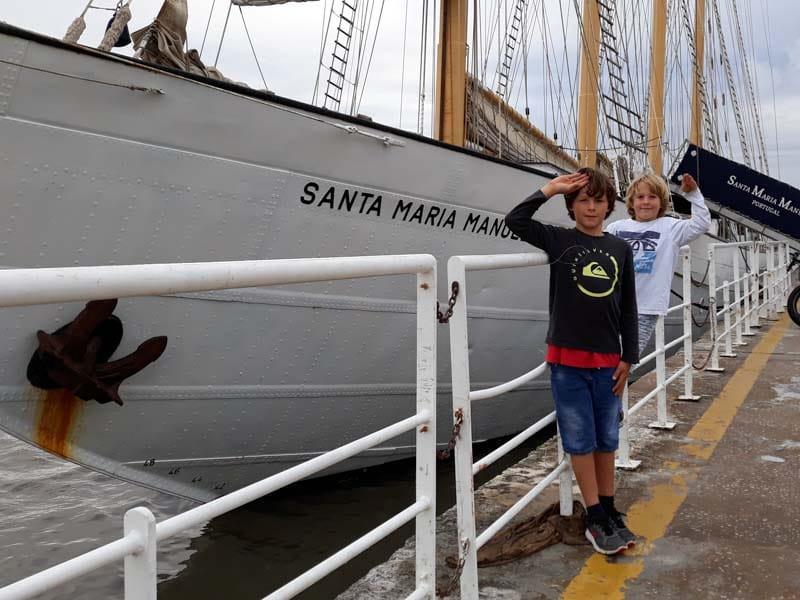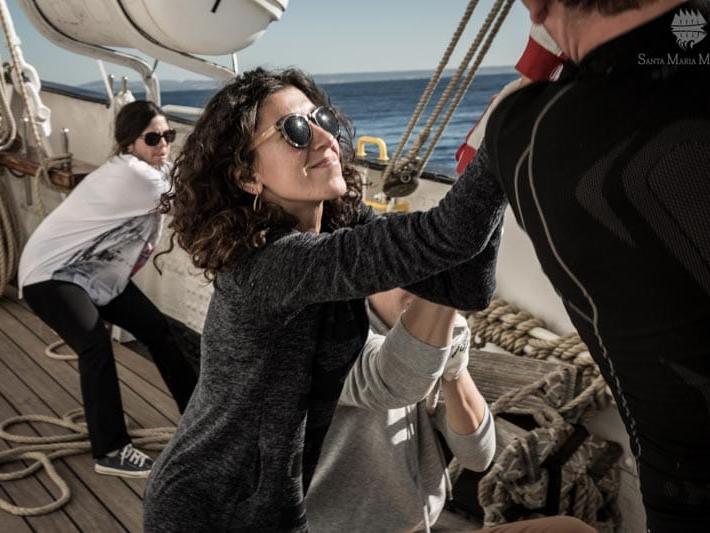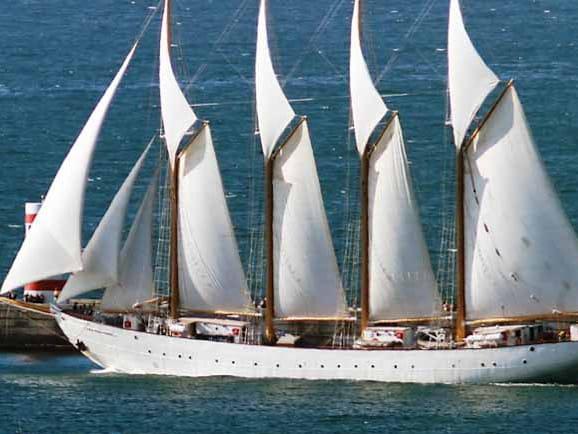 The Tall Ship Santa Maria Manuela is a four-mast sailing ship built in 1937. This sailingship has a rich history as a cod fishing vessel and sailed mainly in the northern Atlantic ocean. Today you can sail on a cruise in modern comfort. The ship has been thoroughly restored in 2010 thanks to its new owner, the Portuguese group Grupo Jerónimo Martins. With a capacity of up to 50 guests, the sailing ship offers wonderful sailing trips worldwide.