Photo cruise in the Caribbean
the Caribbean
St. Maarten > Saint Kitts > Nevis > Ils de Saintes > Dominica > Martinique
THE CARIBBEAN: A PHOTOGRAPHER'S PARADISE!
Every year in wintertime a number of luxury sailing cruises are organized on board the square rigged tall ship Clipper Stad Amsterdam. Whether you are an experienced sailor or not, we are more than pleased to invite you to join us on one of our luxury sailing holidays.
Can you imagine something even more wonderful than sailing in the Caribbean on a spectacular sailing vessel such as the Clipper Stad Amsterdam? The sun, the sea and the beach, excursions, excellent food and fantastic sailing are all the ingredients for an unforgettable holiday. We even added something extra to this cruise and asked Thijs Heslenfeld, a professional and talented Dutch photographer, to help improve your photography skills and bringing them to a higher level.
Thijs believes that the best way to learn about photography is by practice and not only by learning about the theoretical aspects of photography. Thijs and Clipper Stad Amsterdam decided to join forces and organize a unique photography workshop in one of the most photogenic places on our planet; the Caribbean.
Sail with us from Saint Martin to Martinique! 
---
PLANNING
WELCOME DINNER IN SAINT MARTIN
The captain and his crew welcome you on board in Sint Maarten. During the welcome dinner there is time to enjoy all of the new impressions you have gained. The first night on board of our Tall Ship will be near Philipsburg. This is the capital of the Dutch part of the island that also has a French part. In Philipsburg you will see the enormously large cruise ships and during the day and also at night the town is busy and lively. The French part is a bit more quiet and very pleasant. The famous beach of Maho where planes almost touch the heads of the beach guests during landing is certainly worth a visit.
ON THE WAY TO SAINT KITTS
The next morning after a delicious breakfast and after the mandatory "abandon ship drill" the Clipper will sail for the first time on this cruise. We leave the port and with Saba and St. Sint Eustatius on starboard side we will be on our way to Saint Kitts (Saint Christopher).
There often is a good northeast wind. It is this wind that makes this part of the Caribbean such a popular sailing area. Enjoy the sailing qualities of the Clipper Stad Amsterdam and experience how challenging sailing in lee of Saint Kitts can be. After dropping anchor in White House Bay which is a great snorkel paradise, you can enjoy the crystal clear water, the beautiful sandy beach and a delicious dinner served by our chefs. The bar on deck will be open until late this night for a refreshing cocktail, glass of wine or beer.
NEVIS
Early the next morning we will sail to our next destination, the island Nevis, where we will arrive in the afternoon. The approximately 3 kilometers wide strait "The Narrows" separates the islands Saint Kitts and Nevis. Both islands belong to the Windward Islands of the Lesser Antilles.
Depending on the weather you will experience some sailing manoeuvres on the way. In the afternoon and evening there will be time for swimming and snorkeling and for going ashore to explore the island with Caribbean and also British influences. The volcanoes, mountains and ravines are located more inland and on the island's edges  there are white sandy beaches with swaying palm trees.
MONTSERRAT AND ILES DES SAINTES
We will depart around breakfast time to Monserrat and will try to close-haul sail and to tack while passing the rock Retonda on our way.
The Sunday will be entirely dedicated to an extended visit of this beautiful island. At the east coast of Montserrat there is a lookout point called Jack Boy Hill. From the platform that is 65 meter high the view of the Soufrière volcano will take your breath away. With some regularity this volcano still bursts.  In one of the tours we offer you can learn all about the volcano and take a look at Plymouth, the buried city, viewed from the Montserrat Springs hotel. Or you may want to admire the botanical gardens or visit the Montserrat historical museum in Little Bay.
We will be leaving Montserrat the next morning and set sail to "Iles des Saintes" where we plan to arrive that same afternoon. This group of tropical islands is located just a few miles from Guadeloupe. Of the eight little islands only two are inhabited. "Iles des Saints" offers splendid beaches, beautiful bays and exceptional snorkeling spots such as near "Pain de sucre" the most famous mountain on the island. There also is a fort, a turtle recover center and a charming French colonial village to visit.
DOMINICA
It is only a few hours sailing from Iles des Saints to Dominica. Near Portsmouth is where we will throw out our anchor.
Dominica is the largest and most mountainous island of the Leeward Islands and with no doubt deserves the nickname "nature island of the Caribbean". Dominica is still untouched by mass tourism and hardly has any luxury resorts which is why she leaves a deep impression on each visitor. Considering the smallness, there probably is no other island that has so much to offer. Today you can join Seacat, our regular guide, for an unforgettable trip around the island. Seacat will show you the different kinds of fruits and spices of the island and he will let you try them. You will visit his friends and he will take you to a natural pool underneath a waterfall in the jungle!
You may also opt for a boat trip through the mangroves on the Indian River. On this luxury cruise there is plenty of time to explore this beautiful island. In the meantime the Clipper Stad Amsterdam will change berth at Rousseau and this is where you will board the ship again.
MARTINIQUE
In the morning we will leave for Martinique and drop our anchor in the beautiful bay of Grand Anse. Here we will spend the very last afternoon and night on board with a Captain's dinner.
The Clipper Stad Amsterdam will sail to Fort-de-France early in the morning and at 10h00 everyone will disembark. 
We hope the experience on board was unforgettable and instructive as well!
---
THIJS HESLENFELD
Thijs Heslenfeld (1965) is one of the leading travel photographers in the Netherlands. His photographs taken in various continents appear in international journals such as National Geographic, GEO Saison, The Flying Dutchman, Professional Photographer and Holland Herald. He published six photo books about places on this earth where people do not have all that much to tell, such as Antarctica, the Australian outback and the Amazon, and won several prizes.
Each year for two months he travels in a 4WD through the most remote parts of Namibia, taking one or two guests with him on his travels for about a week each time. In the African bush he lets people experience what it is like to be fully dependent on yourself in the wild and untouched nature.
Heslenfeld regularly provides photo workshops in which he lets the participants experience that an extensive contact with oneself and with the world around you, is a better way to make far better photos than buying a new camera: 'If you open up to yourself, open up to the world and to other people but also when you open up to animals and to nature, you will always get that what you put in back.'
'Because of all my positive experiences with people from all over the world - from any culture - I have learned that almost all people are of good will. And that you achieve the best results in your photography when you are in contact with others. That is the core of my workshops. I also pay attention to technology of course. Above all I especially want to help people to increase their own creativity. And that is not a technical story; you can learn this with an iPhone even."
www.thijsheslenfeld.com
Gesproken talen aan boord: Dutch, English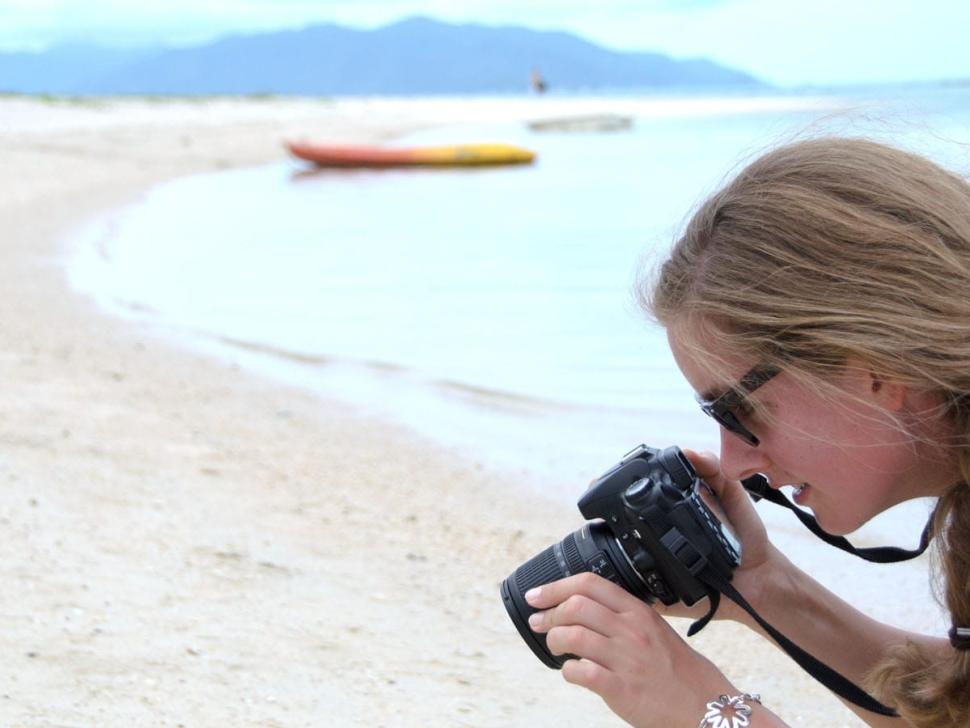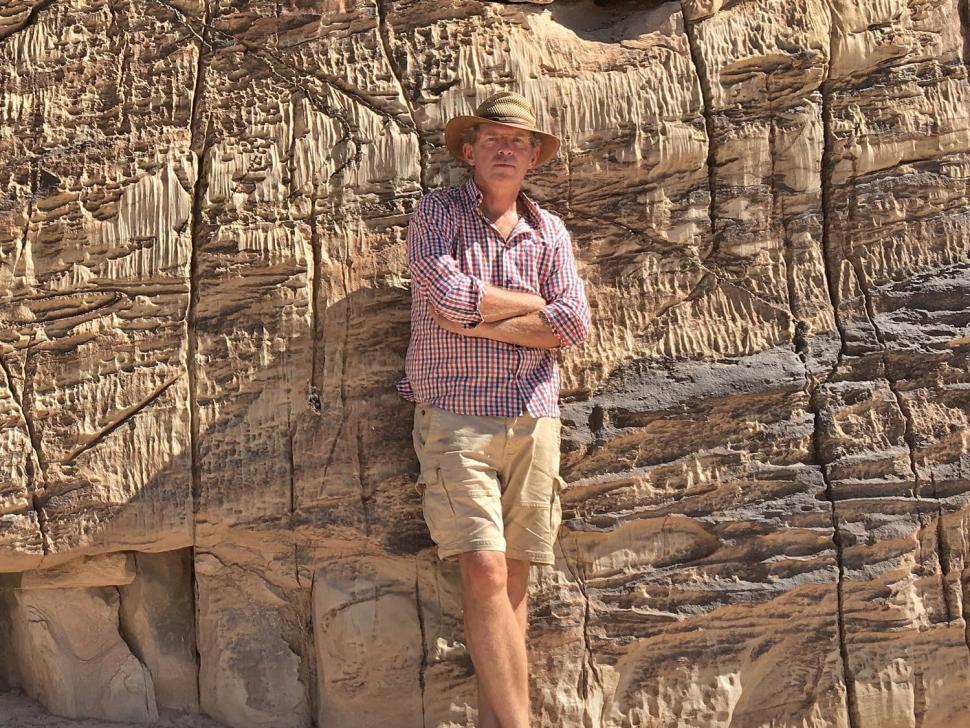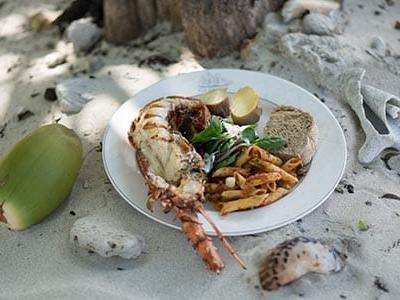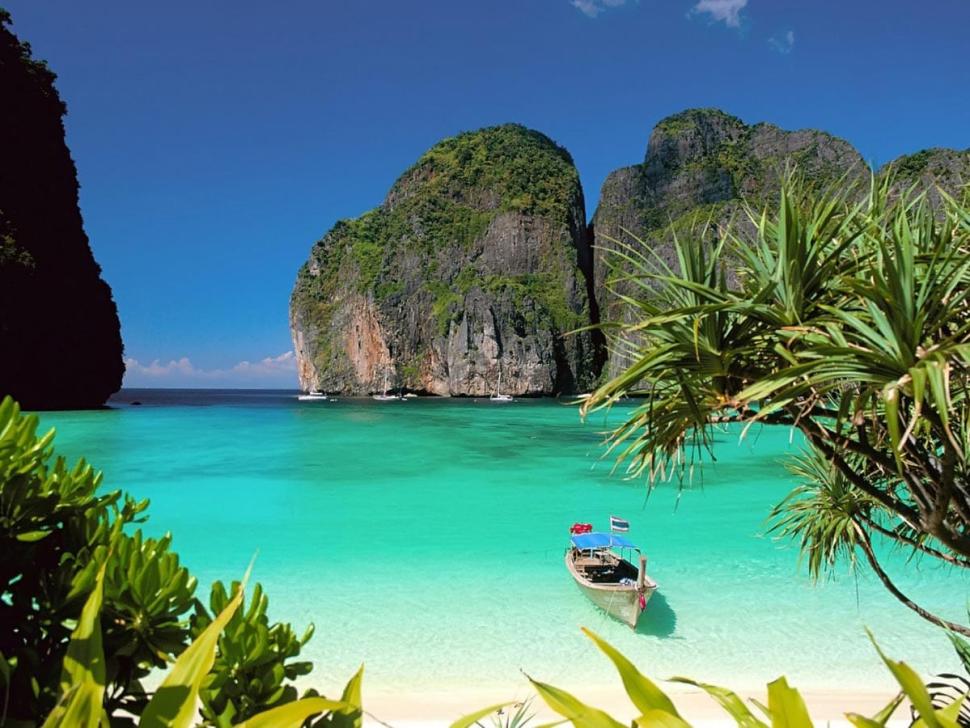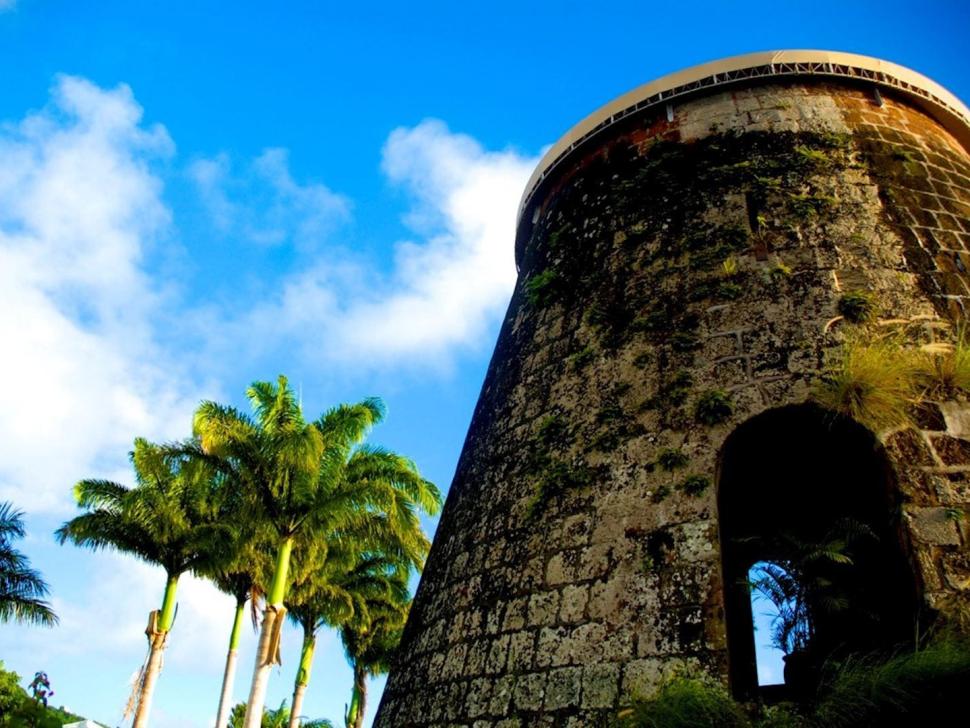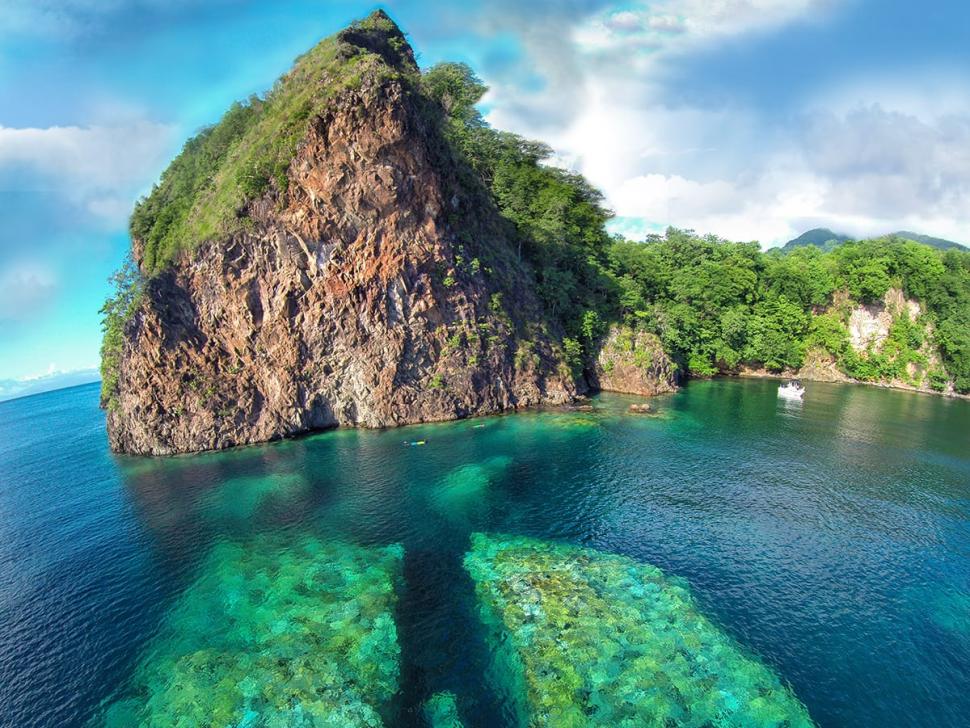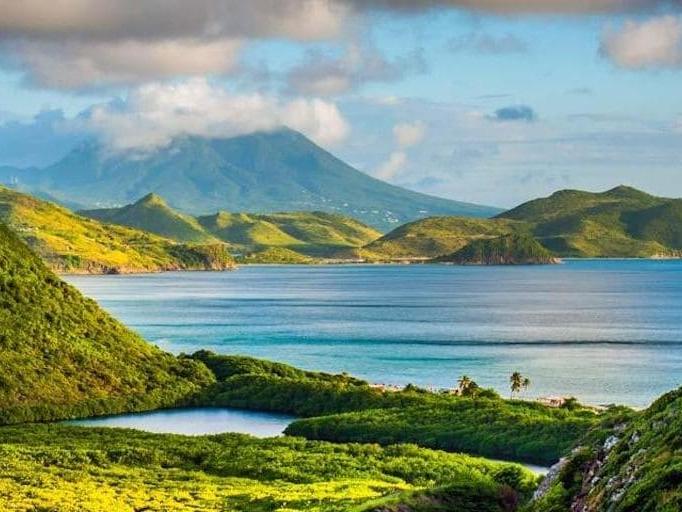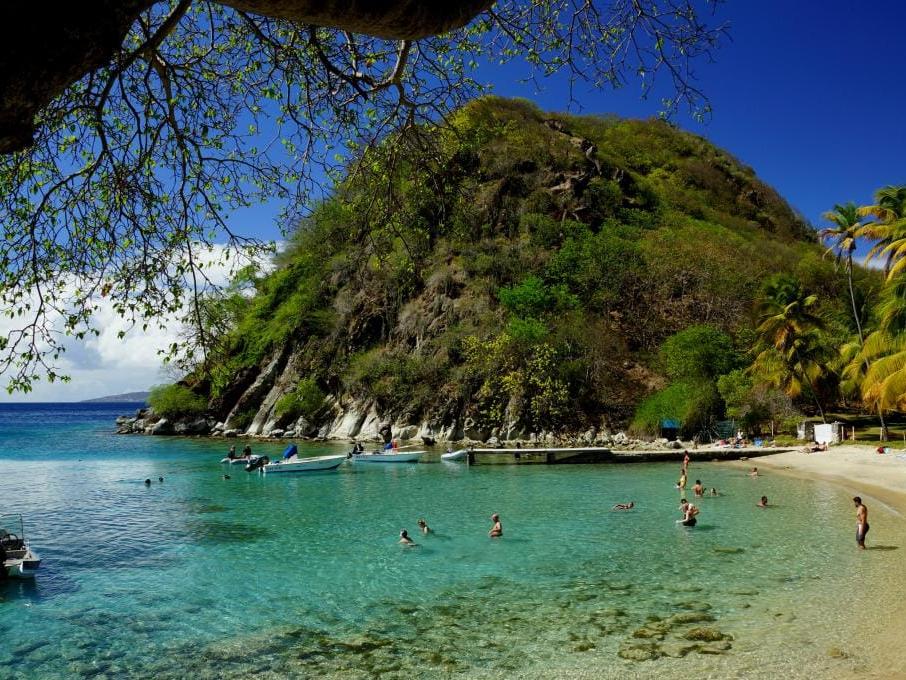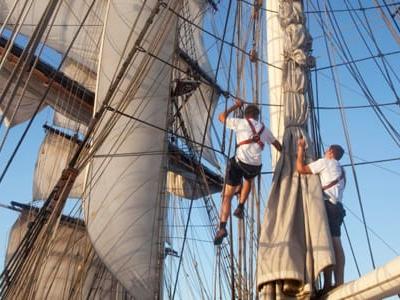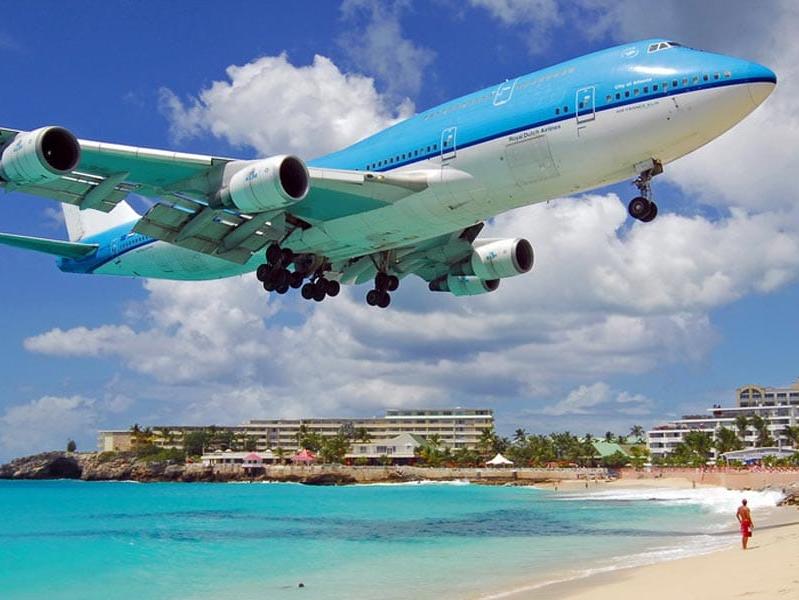 PRACTICAL INFORMATION
Embarkation: Wednesday January 9, 2019 at 17h00 in Philipsburg, Saint Martin.
Debarkation: Friday January 18, 2019 at 10.00 (am) in Forte de France, Martinique.
Price per person in a double cabin: € 3.400,-
(In case you are traveling alone, you will be staying in a single cabin for which a surcharge of 50% applies)
Are you interested in a cabin with a double bed? The surcharge is € 250,- (depending on availability).
The price includes: 
Full board * (breakfast with coffee/tea/juices/milk, lunch, dinner)

Fresh fruit

Harbor dues

Workshops by Thijs Heslenfeld

Additional costs are:
Flights and transfers to and from the ship

Drinks on board

Excursions

Other personal expenses

*All beverages and extras after breakfast are not included. Lunch and dinner service can be either served or buffet style depending on wind and weather conditions. At sundowner time, complimentary finger foods will be offered supplementary.
Please note that due to unfavorable weather conditions (e.g. lack of wind or too much wind) the captain may decide to proceed under engine power and/or arrive at or depart from a harbour either sooner or later. Mind that due to recent hurricanes infrastructure on some of the islands may have been affected.
Flight suggestions:
There are many flight opportunities from major airports to both Saint Martin and Martinique. A ticket for a flight from Amsterdam to Saint Martin and rerturn flight from Martinique (change airports in Paris) amounts to about € 672,-. From Miami to Saint Martin a direct flight will cost about € 129,-. From Martinique to Miami a direct flight will cost about € 757,-. It is also possible to book a flight from Martinique to Saint Martin with a Caribbean airline which will cost about € 106,-. From Saint Martin to Miami will cost about € 218,- (January 19). 
For more information and tickets please visit: www.skyscanner.com 
Extra information workshop:
Thijs Heslenfeld will challenge you to capture the splendor on board and on the various islands in a better and/or different way than you may be used to. There is no specific knowledge required. Participation is possible at any level. The emphasis of the workshop will be on the creative aspects of photography. Trying to look at the world around you in a different way! Thus, you will be outside for the main part of this cruise. Every morning after breakfast there will be a short lecture on topics such as composition, light, close-ups and portrait. You may ask all of the questions you may have about photography. Our photographer will be happy to answer them and is more than willing to help you. Daily before dinner there will be an opportunity to discuss the day together and to review the photos that were taken. A photo camera is a necessity. Bringing a laptop or tablet along, with a photo editing program perhaps, is recommended but not required.
Stad Amsterdam
Year of Construction 2000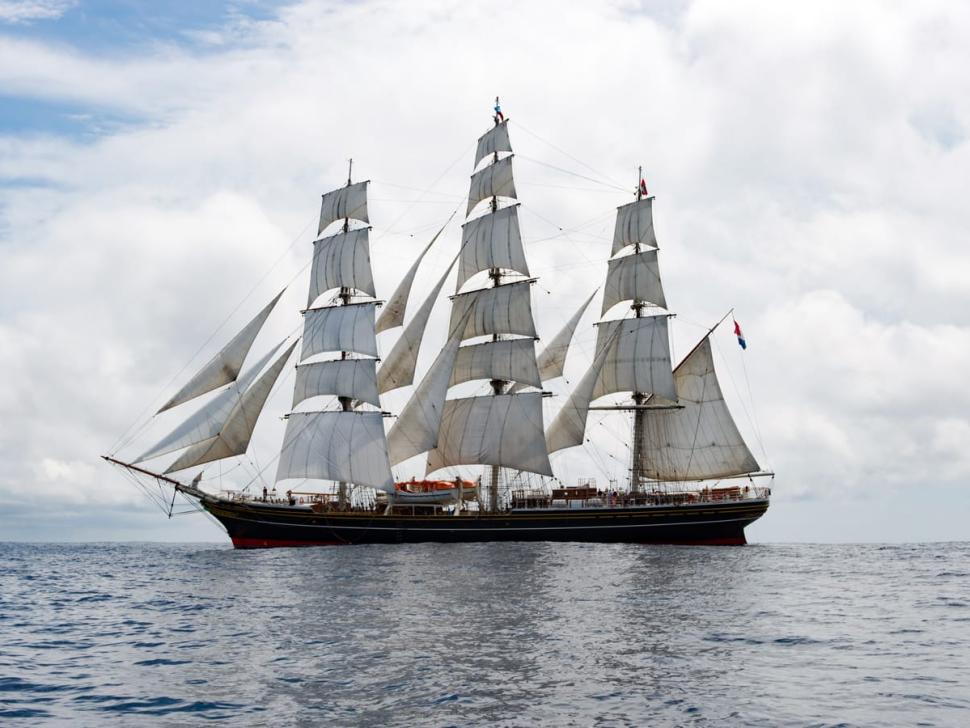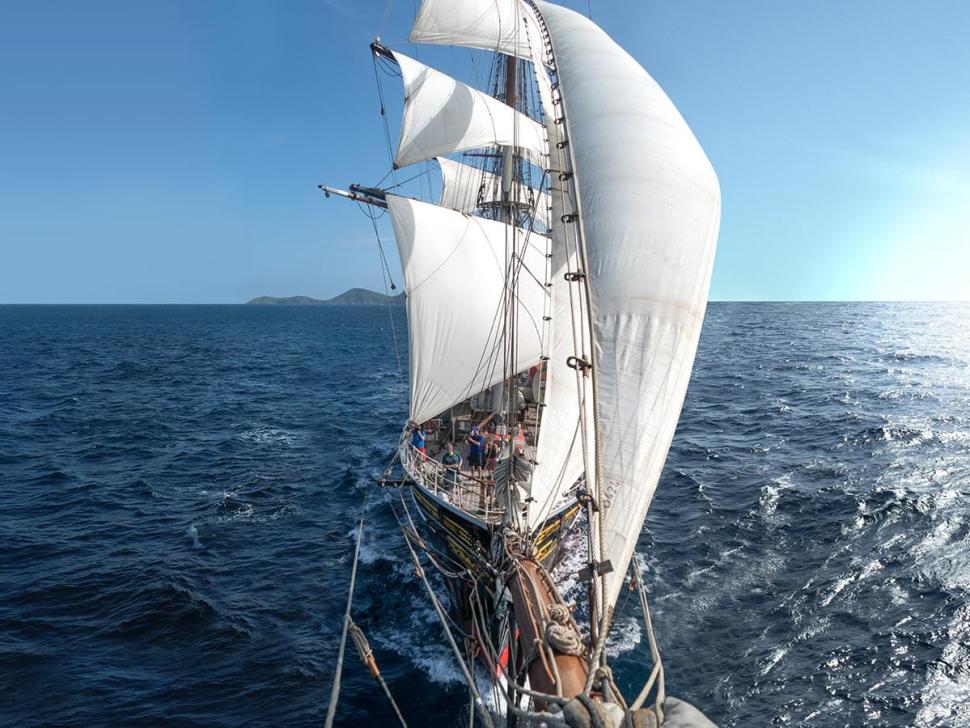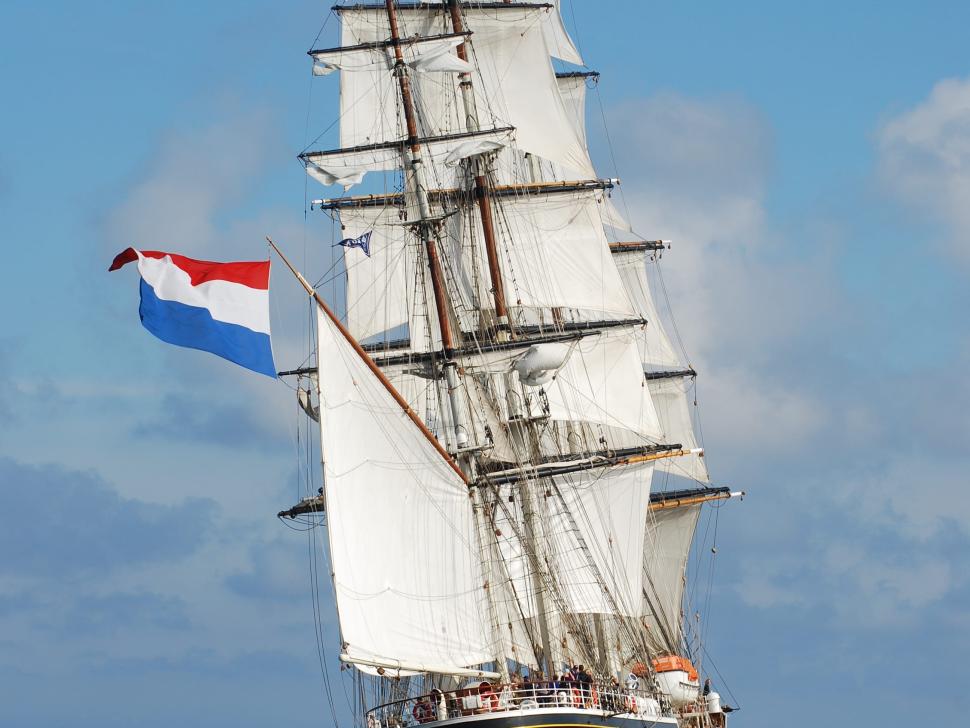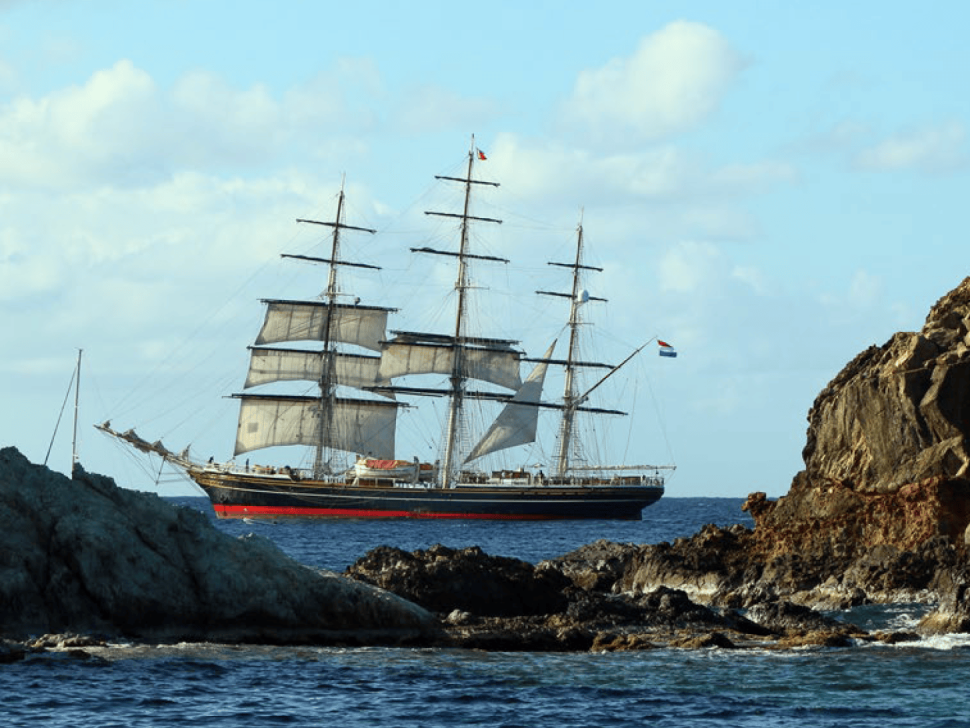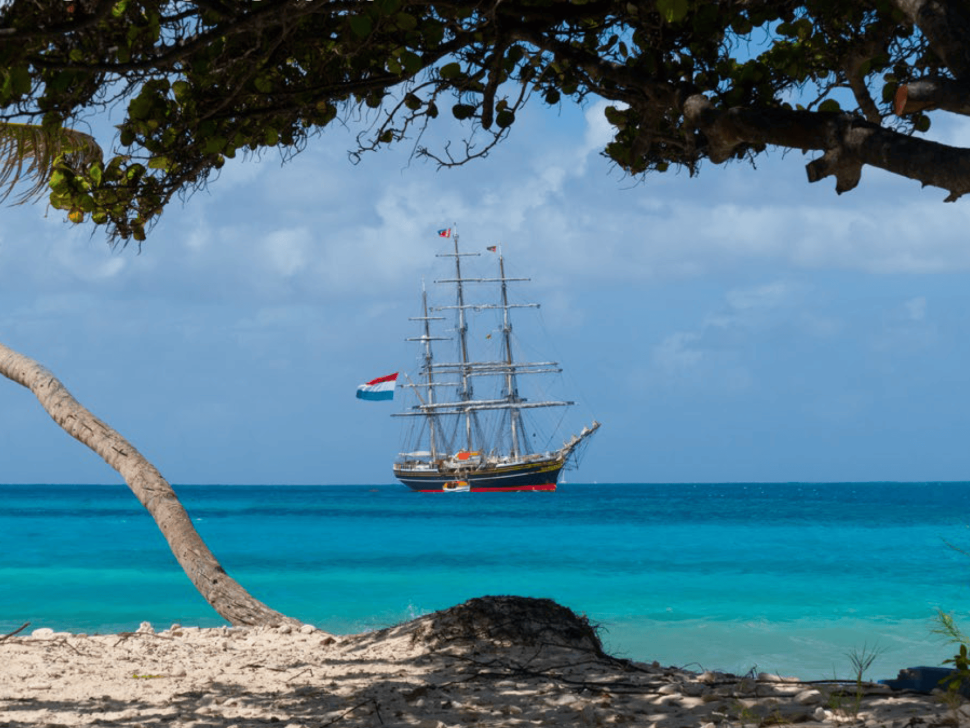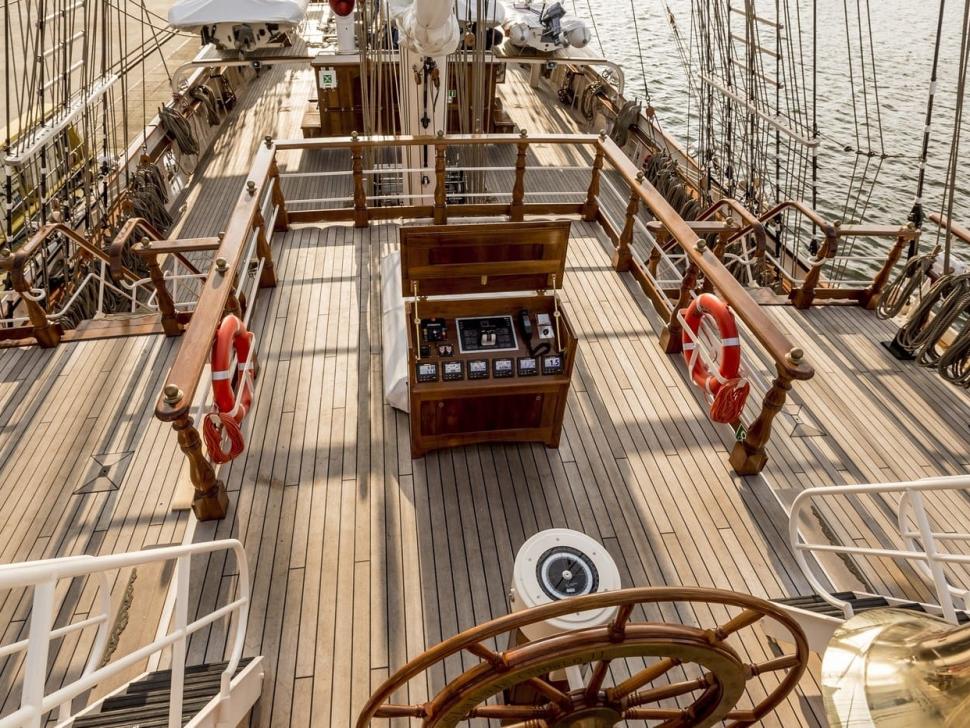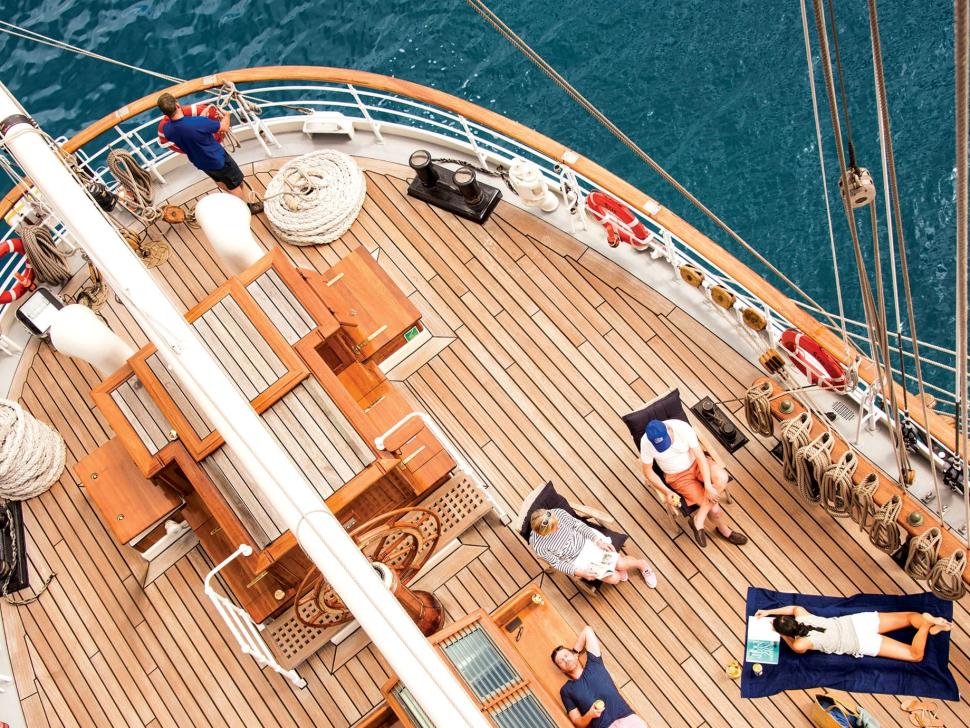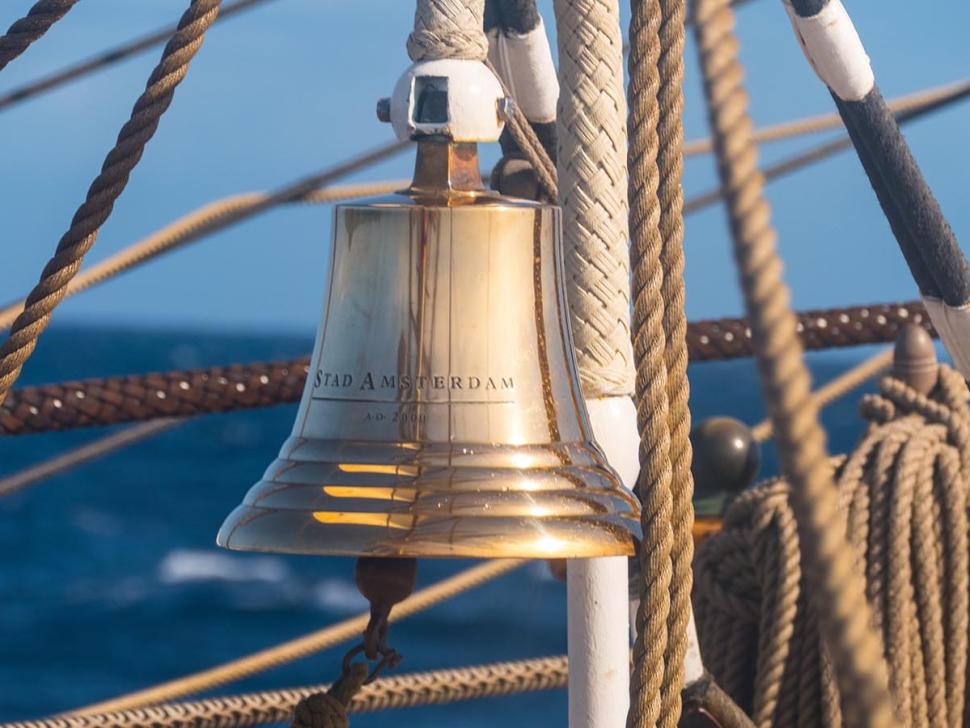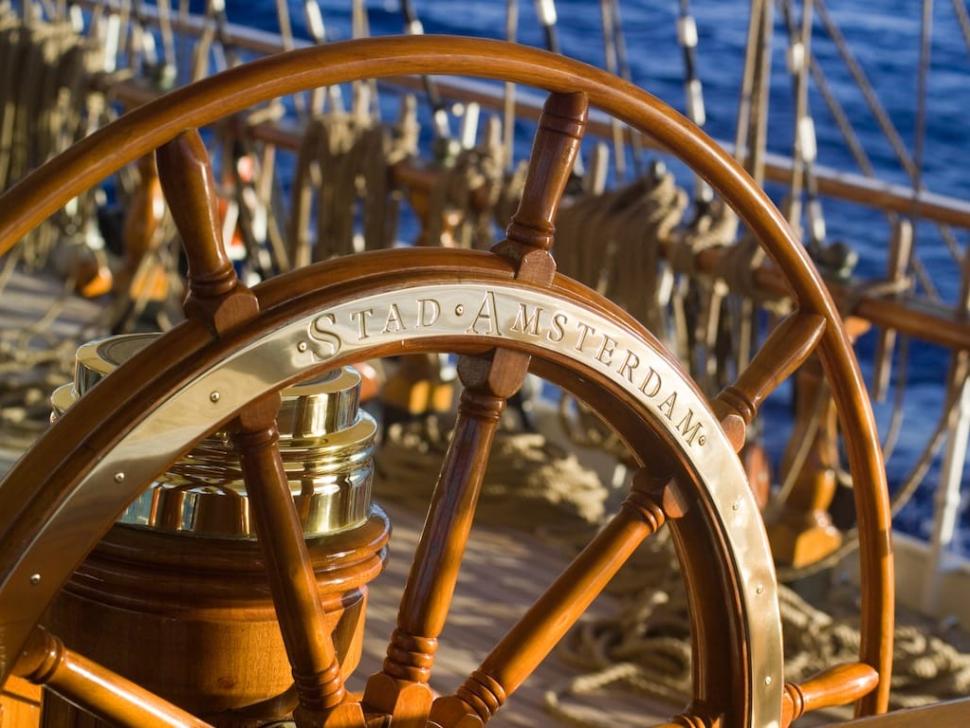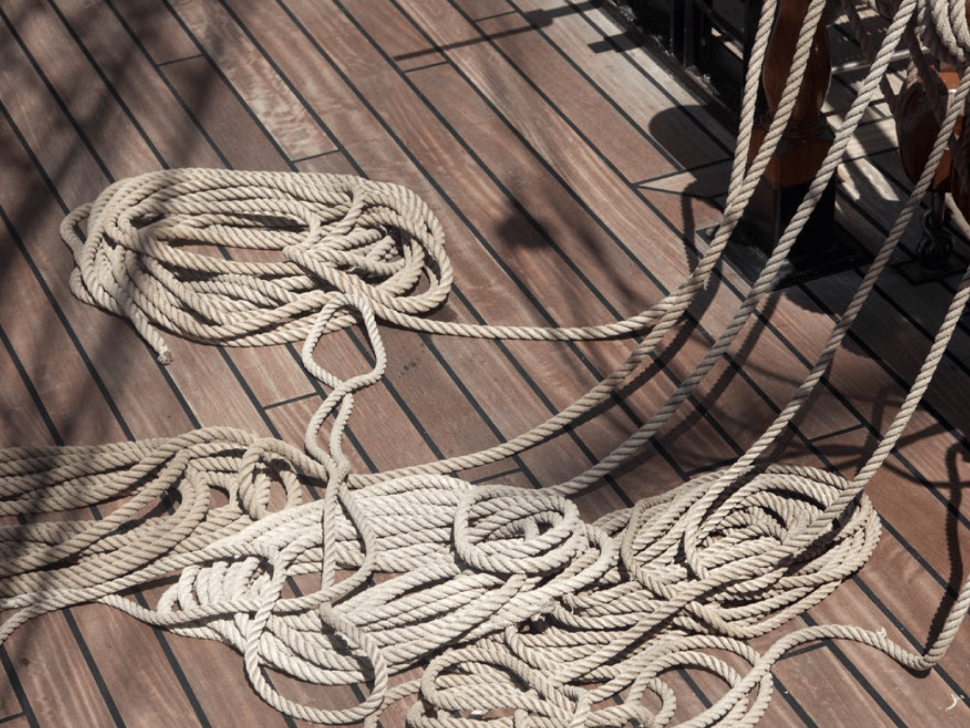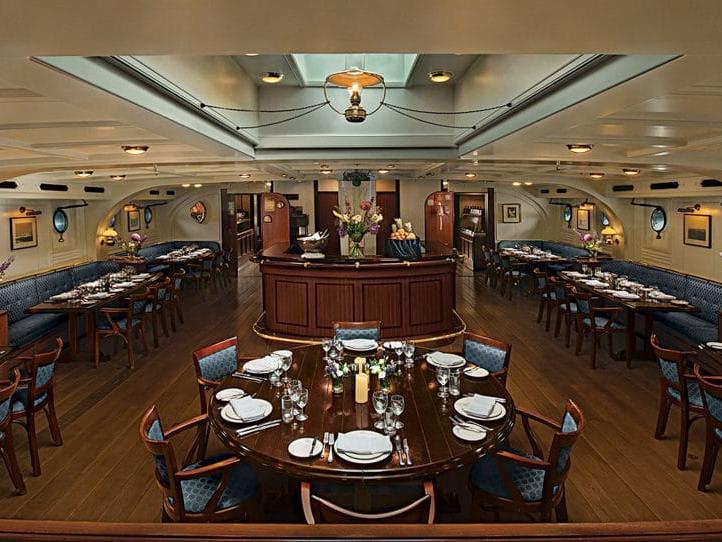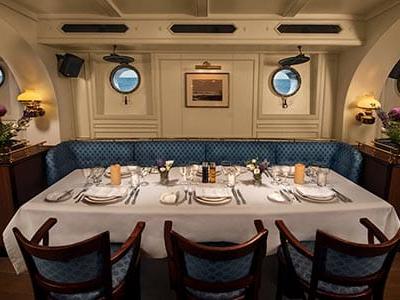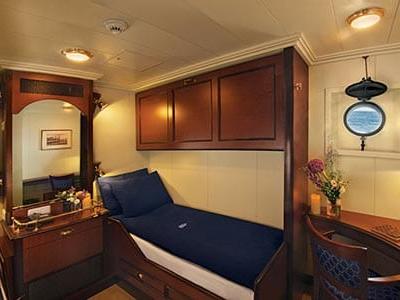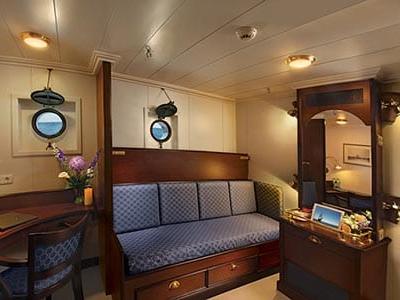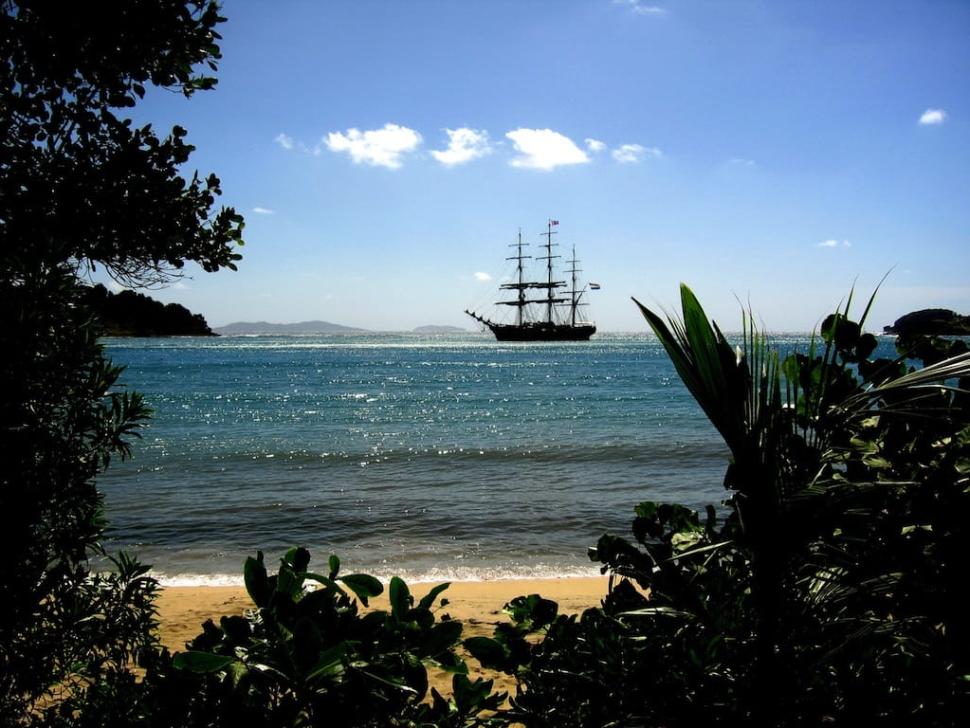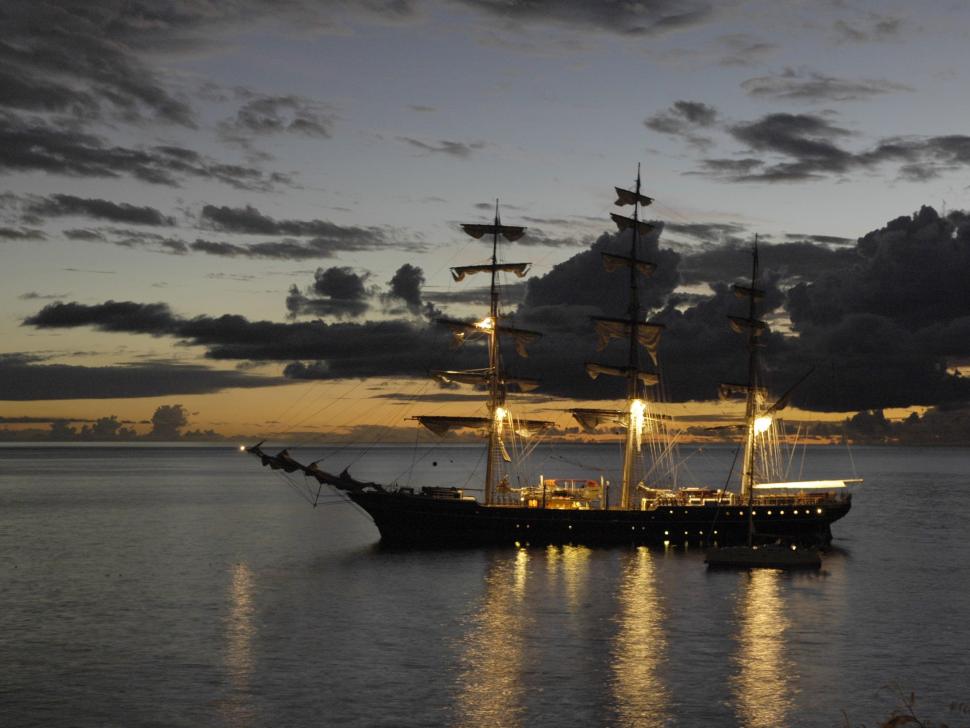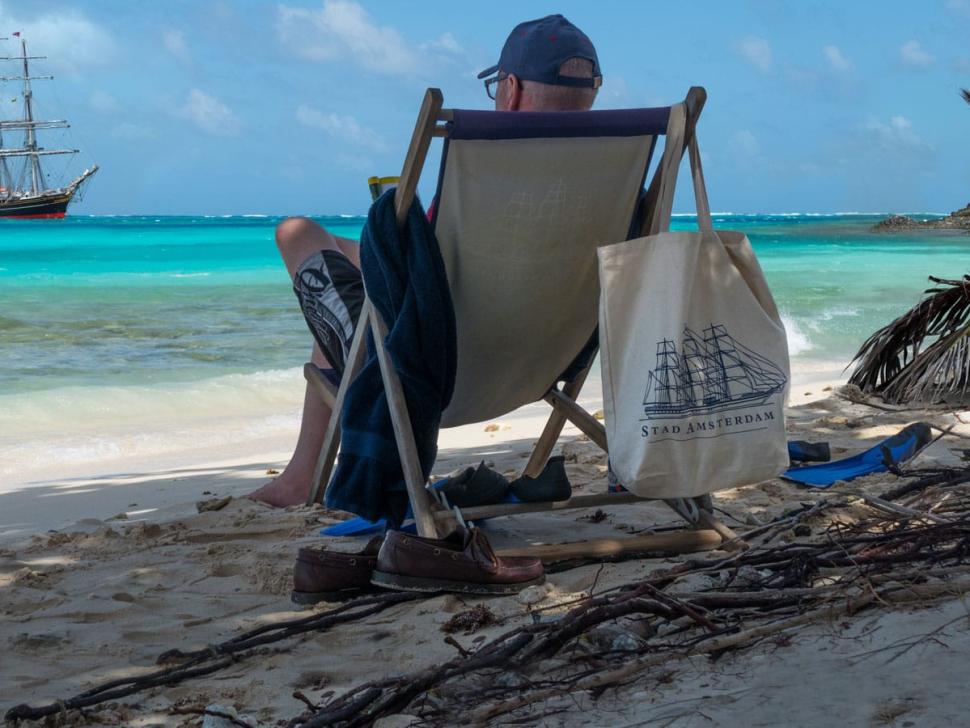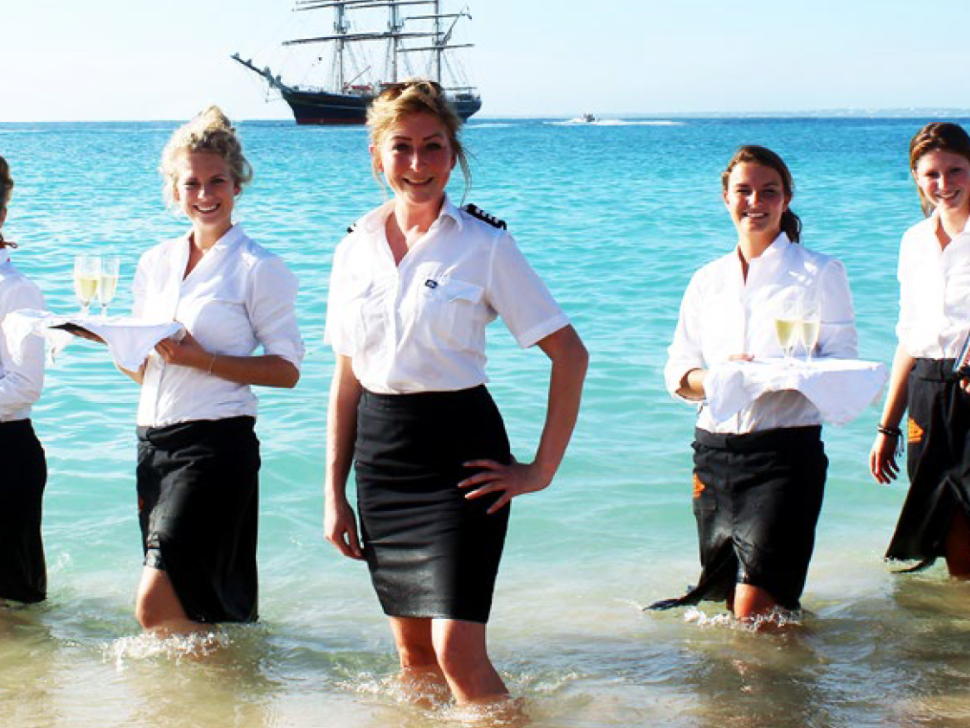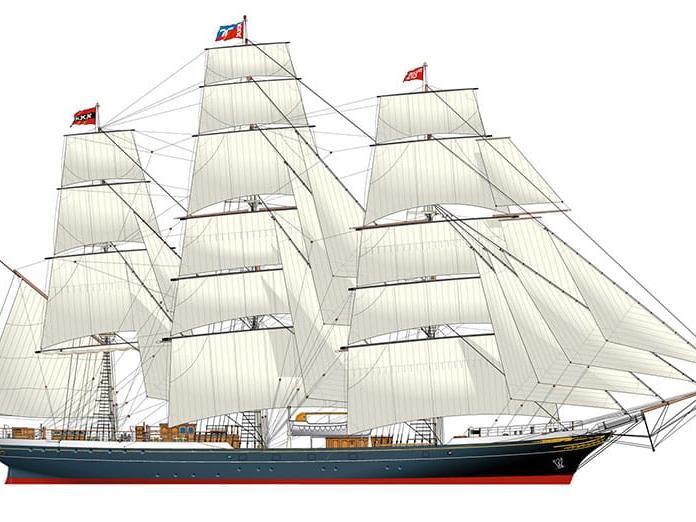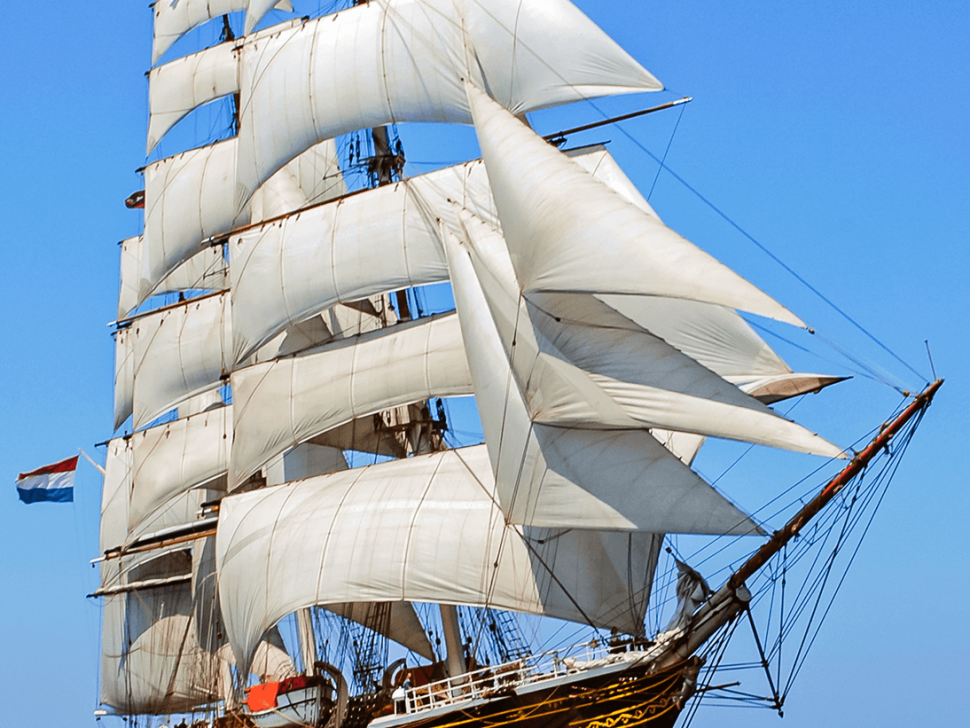 The Clipper is 76 meters long and has 31 sails with a total surface of 2200 square meters. The ship has an authentic squared rig, a sharp clipper bow and sails as a passenger ship under the Dutch flag. The Clipper has 14 luxury cabins, a spacious dining room (the longroom) for dinners and presentations and an outdoor bar. The Clipper Stad Amsterdam can be booked privately for luxury cruises and corporate events. In addition, you can stay on board for a luxurious cruise or an adventurous sailing trip.
WELCOME ABOARD
The captain and his 30 crew members would like to welcome you
ON DECK
On the upper deck you can imagine yourself on a historic clipper from the nineteenth century. The beautiful bridge, the three enormous masts, the lines on deck, the beautifully maintained teak woodwork, the crew that lifts the sails the way it did in the nineteenth century: everything breathes the atmosphere of the rugged, nineteenth-century seafaring. At the same time, the passenger sailing ship Stad Amsterdam also has the luxury of the 21st century in store for you.
While the crew keeps the ship on course, our hospitality crew serves delicious drinks and snacks from the bar on deck, prepared by our chef in his galley.
THE LONGROOM
The longroom has a spacious bar and a small library. There is room for 55 people during a served lunch or dinner. The warm woodwork, the many copper and the round staircase with ornate bars are reminiscent of the look of the legendary Cutty Sark. Of course, all modern audio-visual means, for presentations and the like, are available.
THE CABINS
The 14 guest cabins are located on the inner deck and all have a porthole. Each cabin has a telephone (with satellite connection) and air conditioning. They are equipped as standard for two people, but can easily be adapted for a stay with three or four people.
All cabins are equipped with a private bathroom with sink, shower and toilet. The finish with lots of wood and copper work gives the cabins a classic look. All cabins are similar in layout and have an area of ​​about 11 m².