Artemis
North Sea , Eastsea
The triple masted barque Artemis is a beautiful example of maritime tradition. The ship was built in Norway in 1926 as a whaler. She then served as a freighter transporting goods between Asia and South-America. Since 2001 the Artemis returned to sail in european waters, honouring the great maritime tradition of the Netherlands.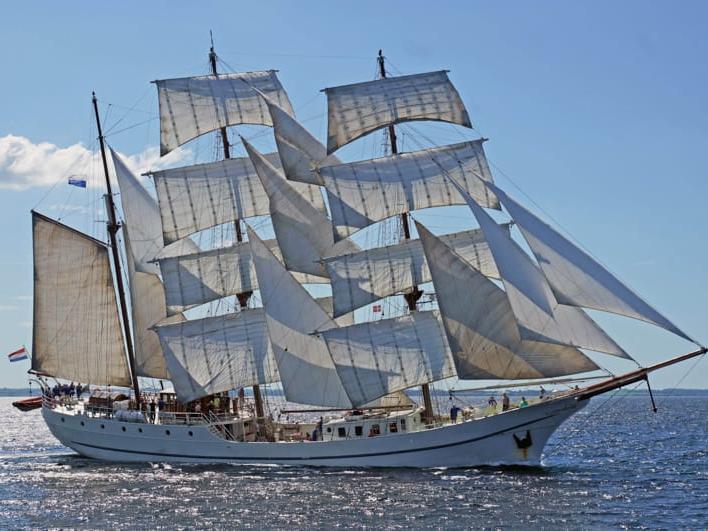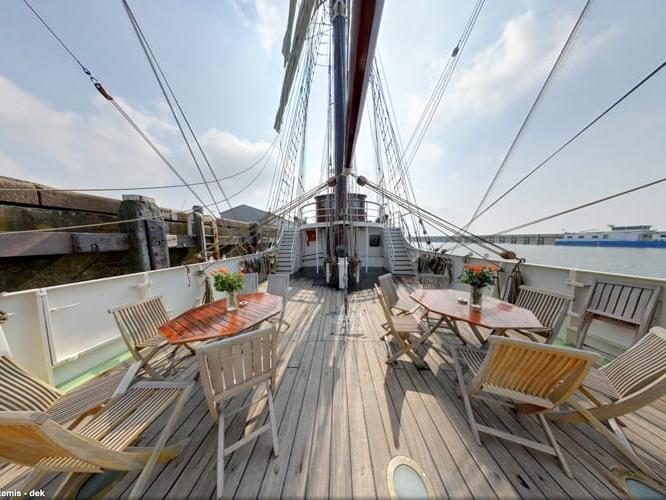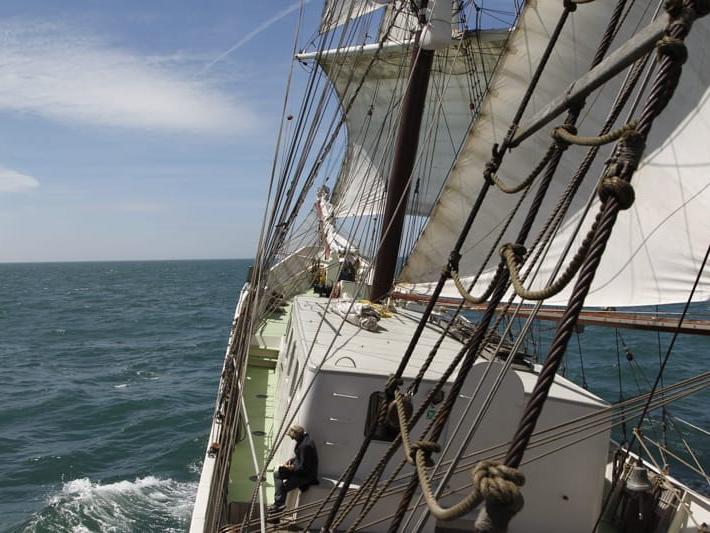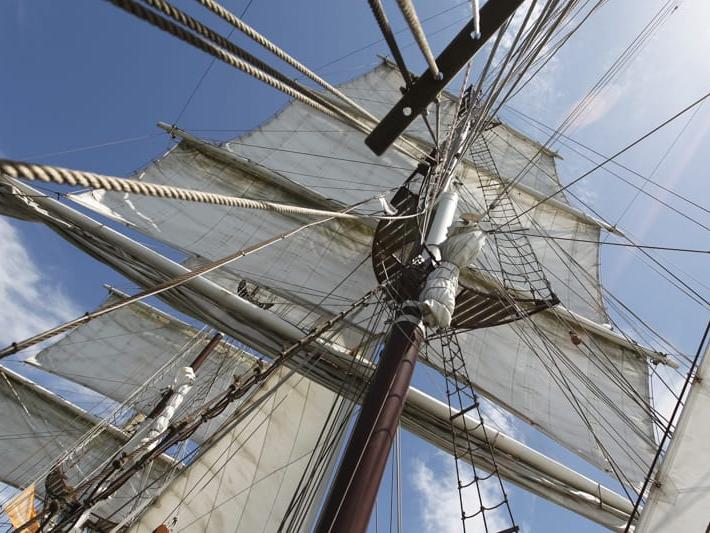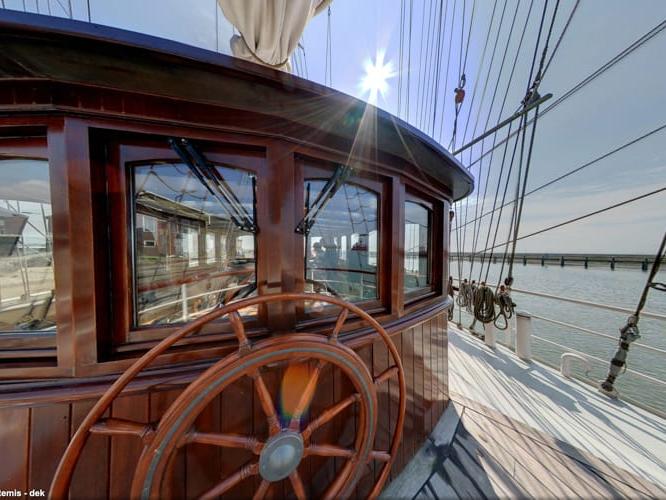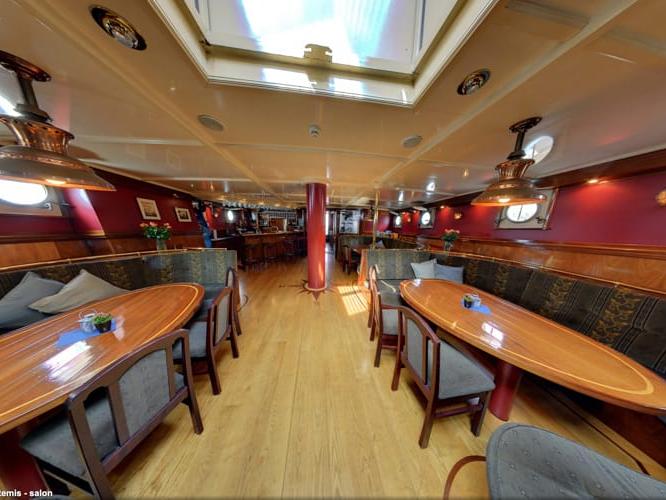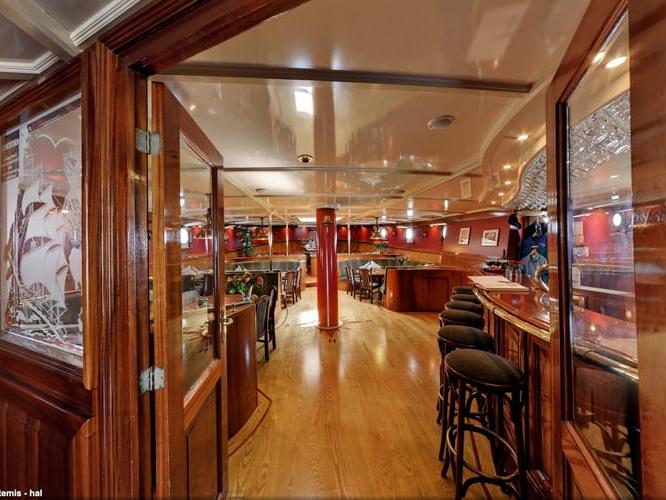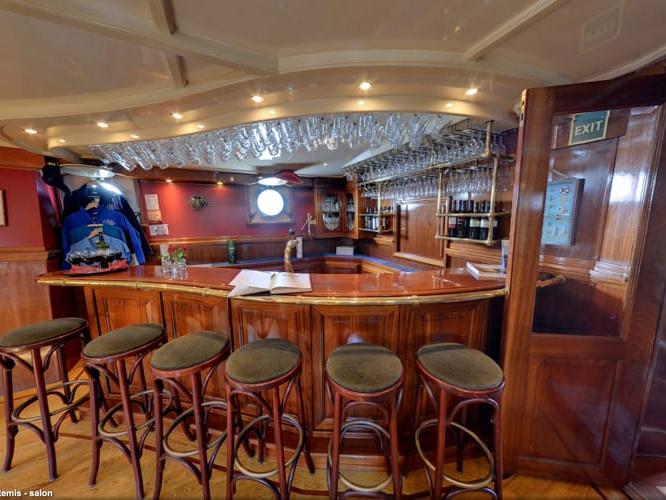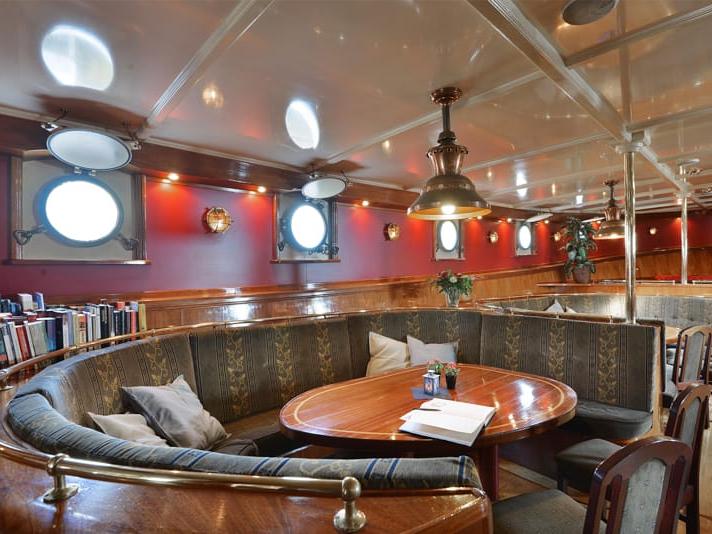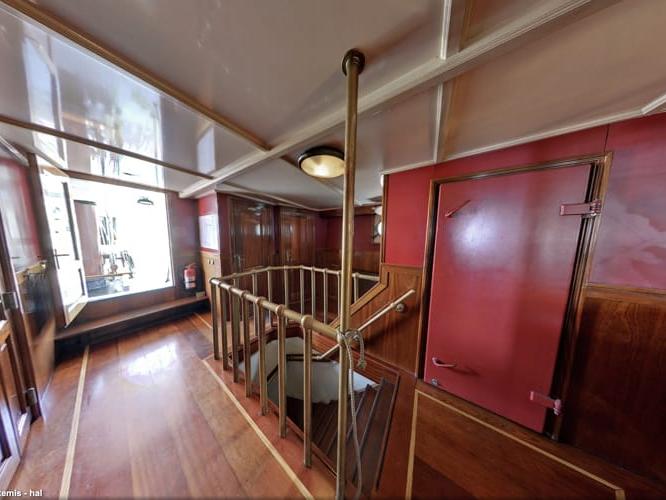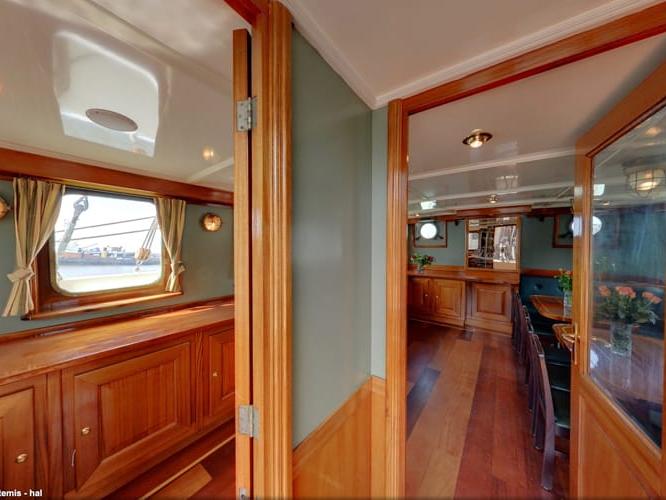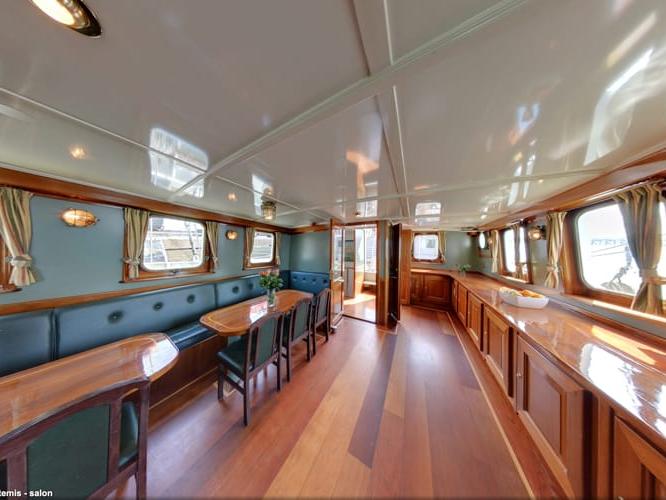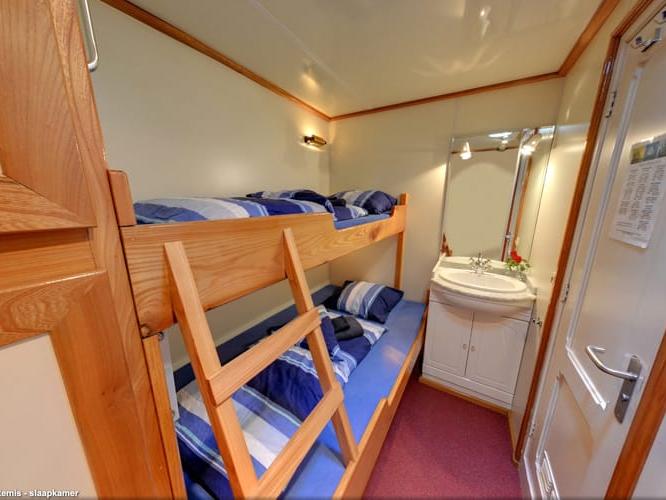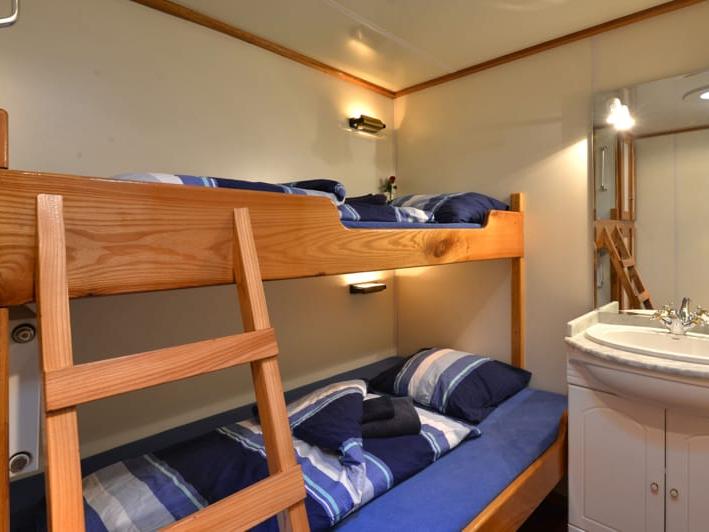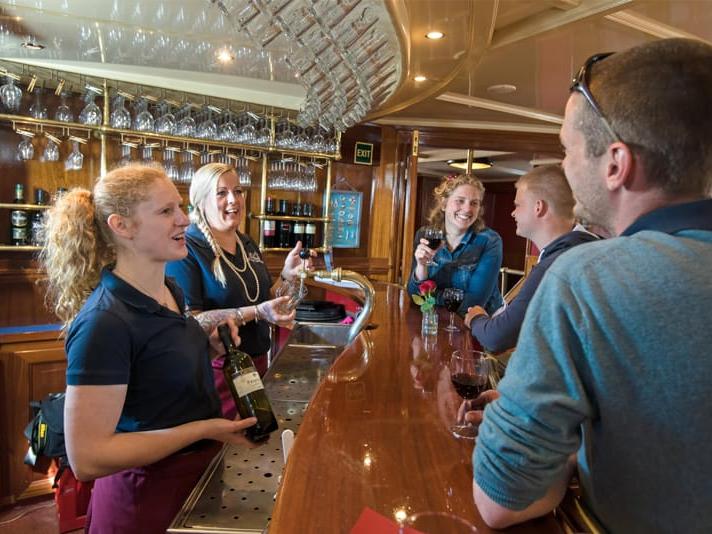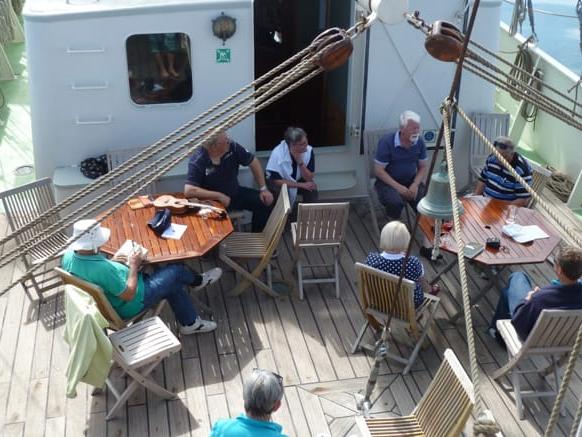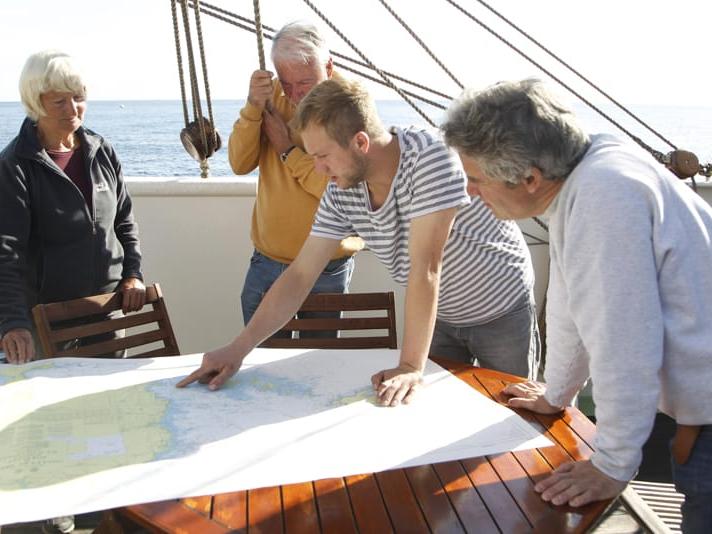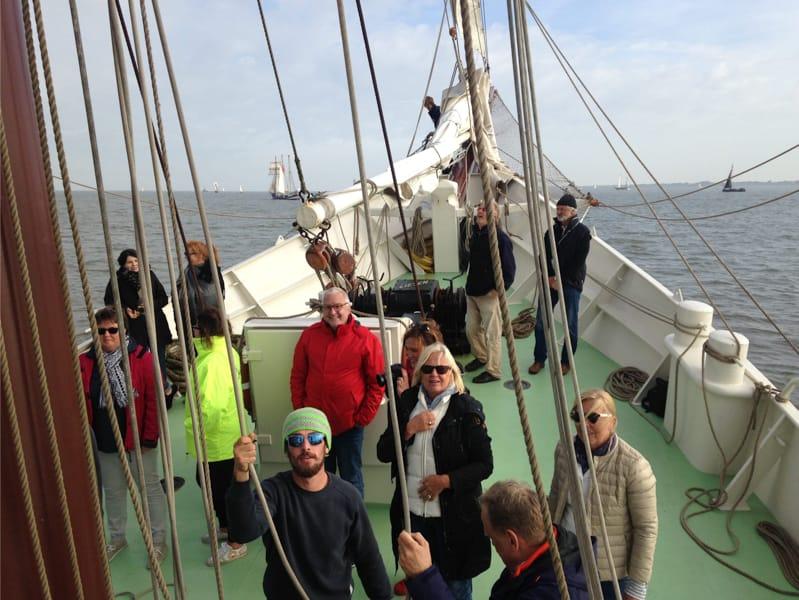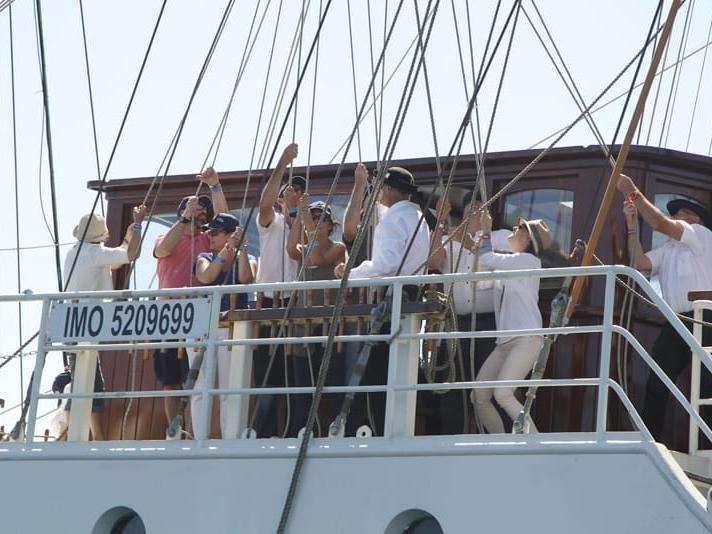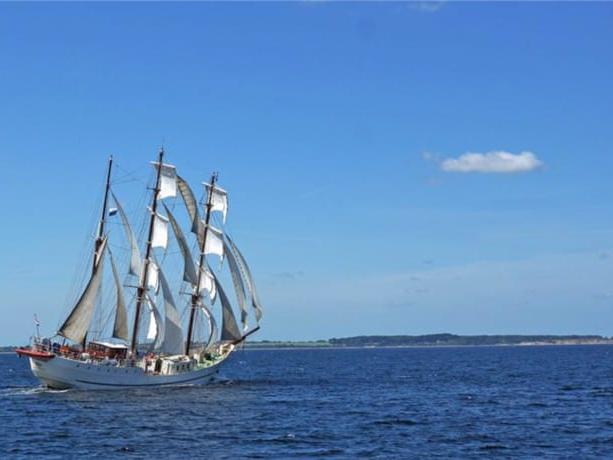 Specifications
Length overall: 59 m
Beam: 7,0 m
Draught: 3,4 m
Gross Tonnage: 321 GT
Main mast height: 31 m
Sail area: 1050 m²
Ship type: Three masted barque
Year built: 1926
Home port: Harlingen, Netherlands
Day charter: 120 guests
Berths: 32 guests
Gesproken talen aan boord: Dutch, German, English
Floorplan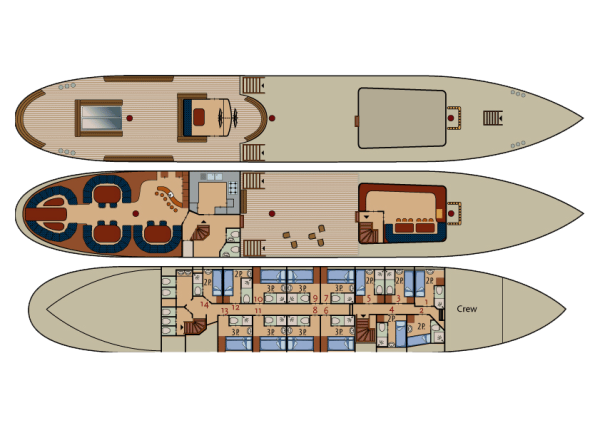 The Frisian Tallship Company bought in the last century the Artemis and built her with love and attention back to a stunningly beautiful sailing ship. The masts are rigged square, typical of a bark. Unsurpassed is the sight of the three-masted on the high seas. On the way to historic ports or one of the many nautical events.
Sailing trips on the BalticThe Artemis radiates security & originality while boasting an exceptional standard of comfort and luxury on board. It is this combination that makes the ship so unique and desirable for sea sailing trips and international events. The barque has a well-equipped hotel kitchen and a spacious saloon with bar, that breathes a warm maritime ambiance. Her sailing trips on the Baltic Sea and to the southern Danish archipelago are in great demand.
Wonderful nautical experienceThe Artemis has capacity for up to 120 guests on board for day-sailings and has berths for 32. Our guests can enjoy the excellent food and drink served by experienced and enthusiastic staff. Together with being on an authentic triple masted barque with an experienced deck crew and all the necessary modern navigational equipment ensure a safe trip, makes this a wonderful nautical experience!
Welcome to the rich history of traditional sailing, welcome to the Artemis.
16 comfortable cabins each with toilet and shower and bunk beds
All rooms have central heating and air conditioning
Spacious saloon with bar
Intimate deck saloon
Atmospheric deck with chairs
Sound installation and beamer
Would you like to sail along with the
Artemis ?
Explore some of our sailing cruises