Oosterschelde
North Sea , UK , Scotland , Norway , Azores , Cape Verde
Sailing along on a tall ship is a special experience. The Oosterschelde sailing ship has been sailing the 7 seas since 1917. Today you can sail on a sailing cruise in modern comfort. The sailingship is 50m long and offers a multi-day sailing holiday with 24 guests. With 3 masts and many sails we try to provide sustainable island hopping and ocean crossing. The huge salon and the cozy cabins will put you in a holiday mood. She prefers to sail to the Azores and sail in Cape Verde.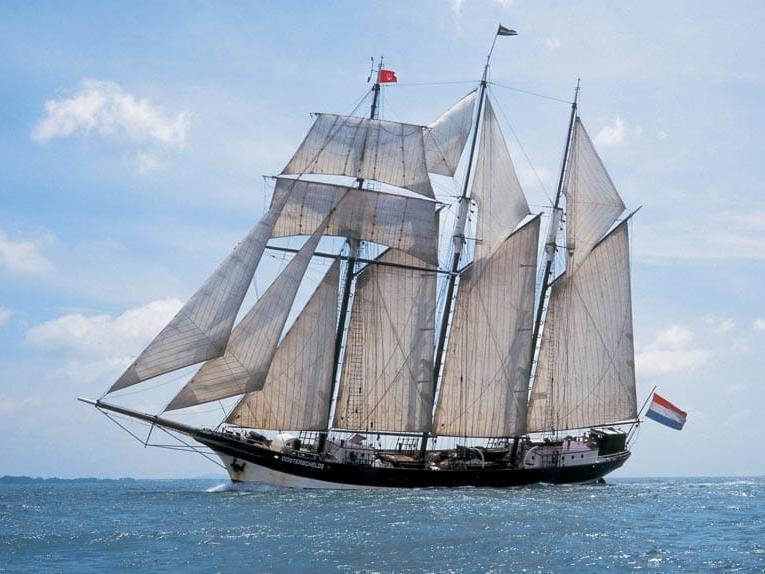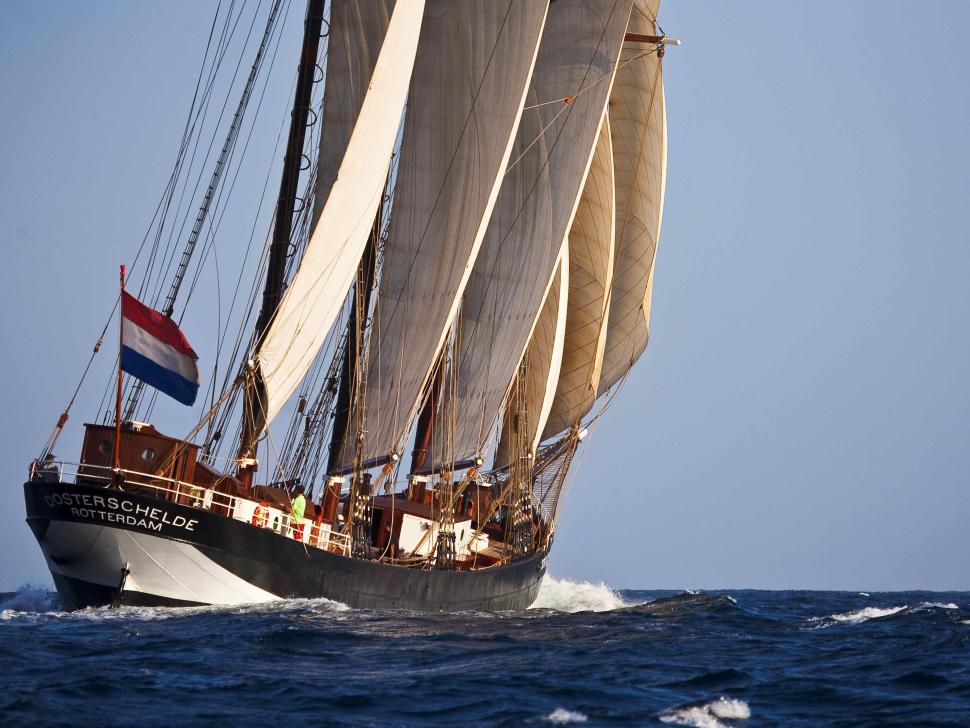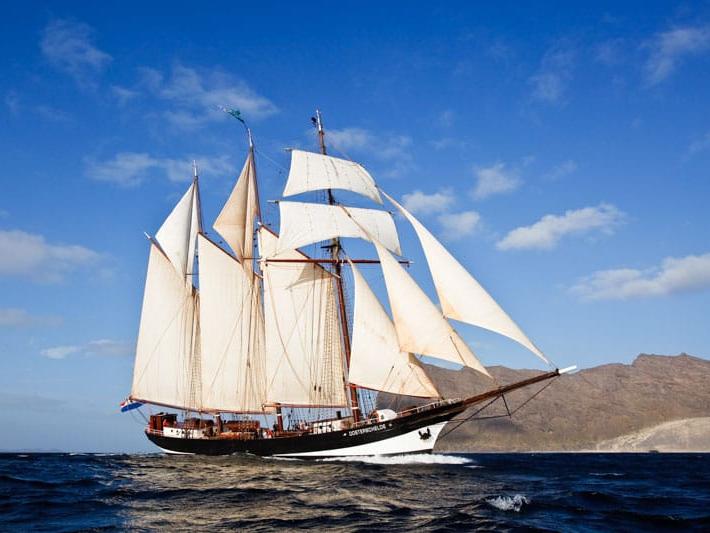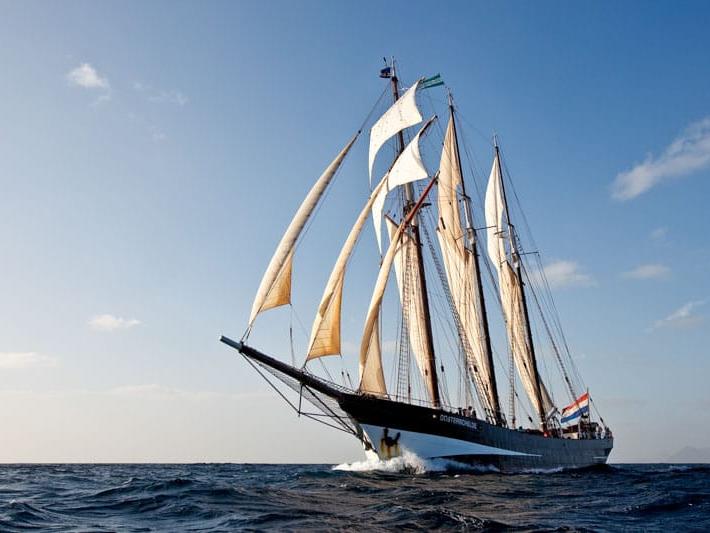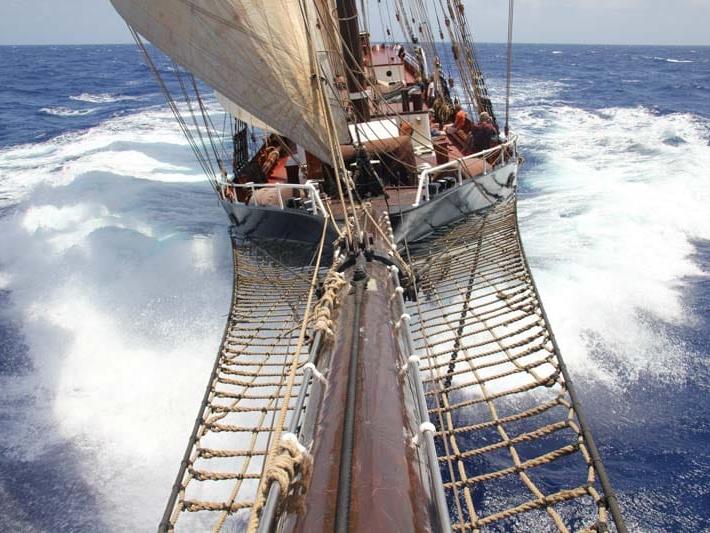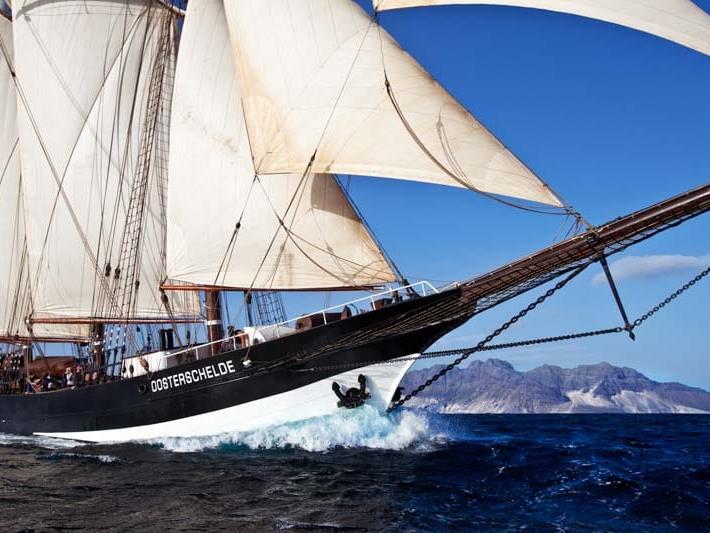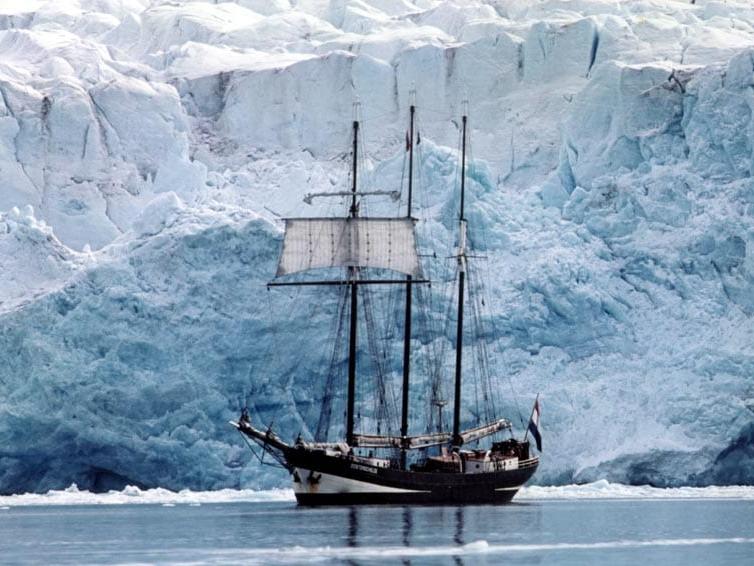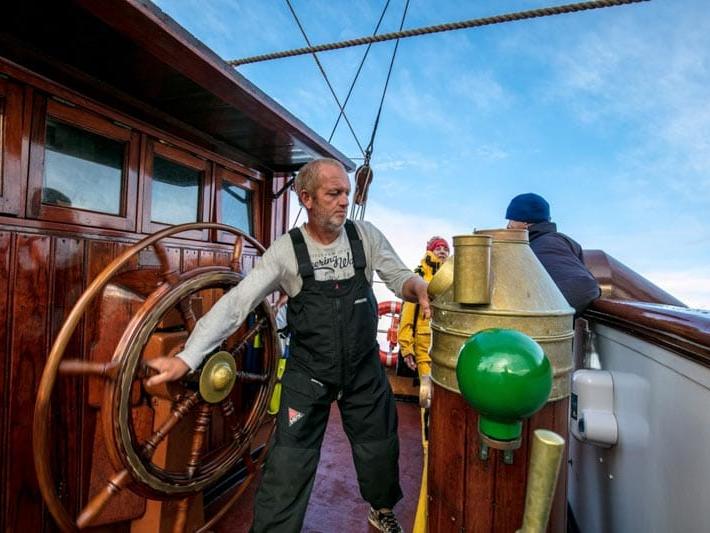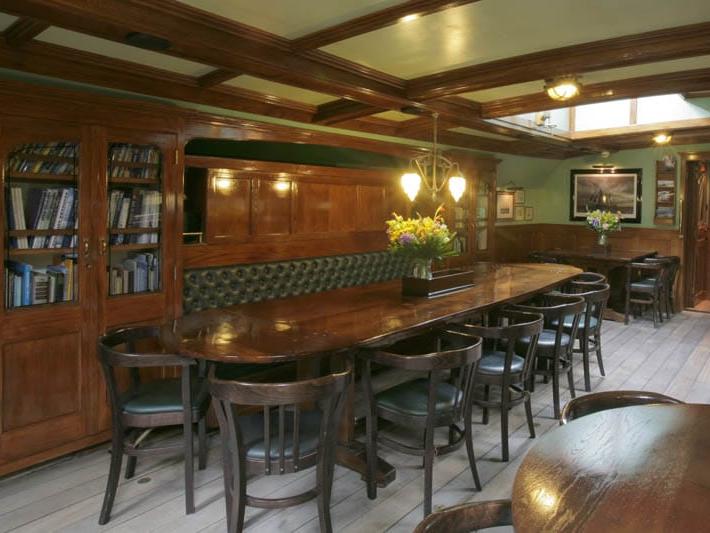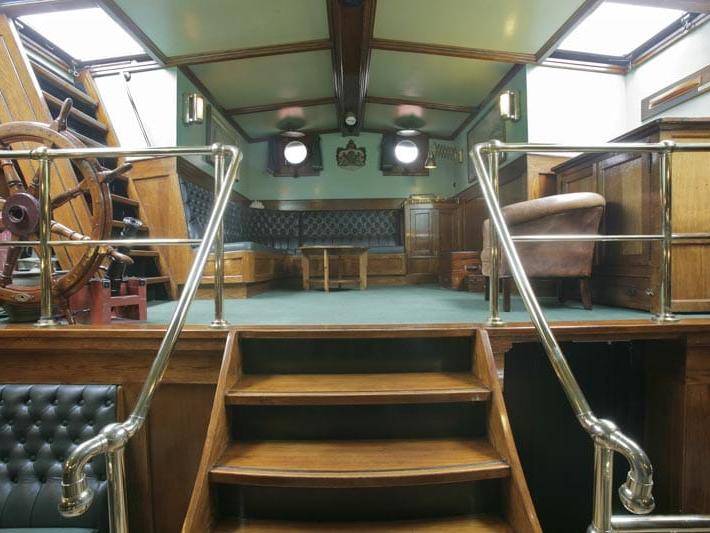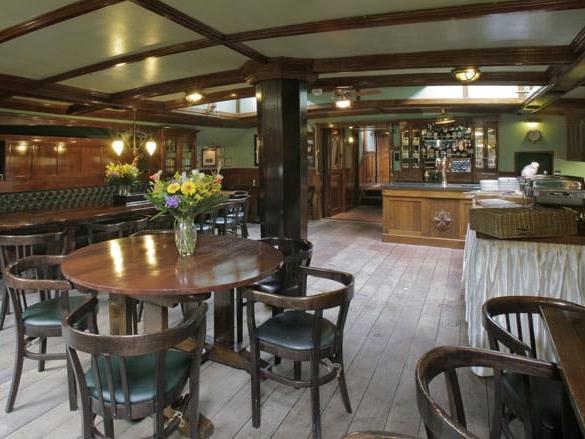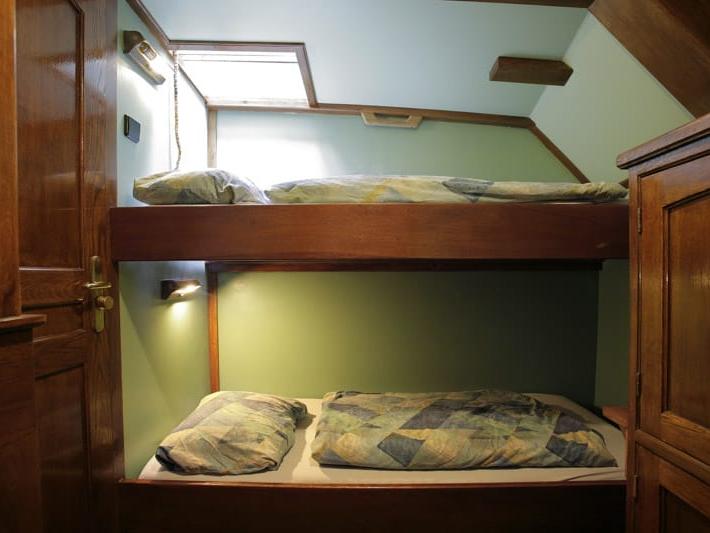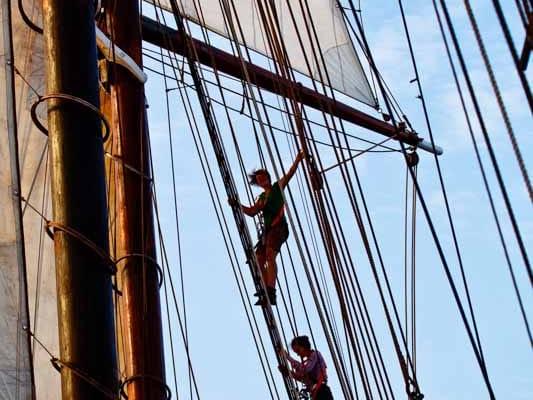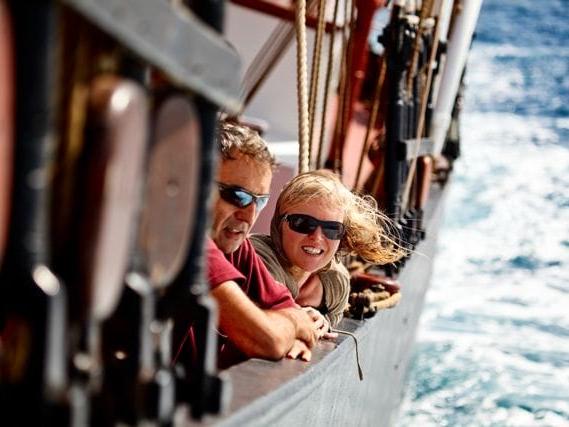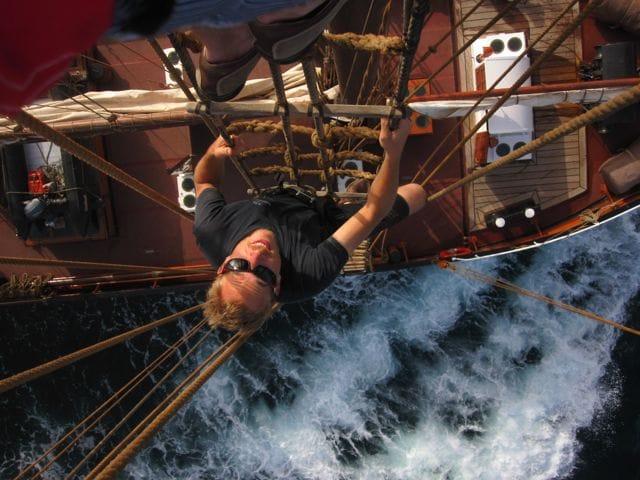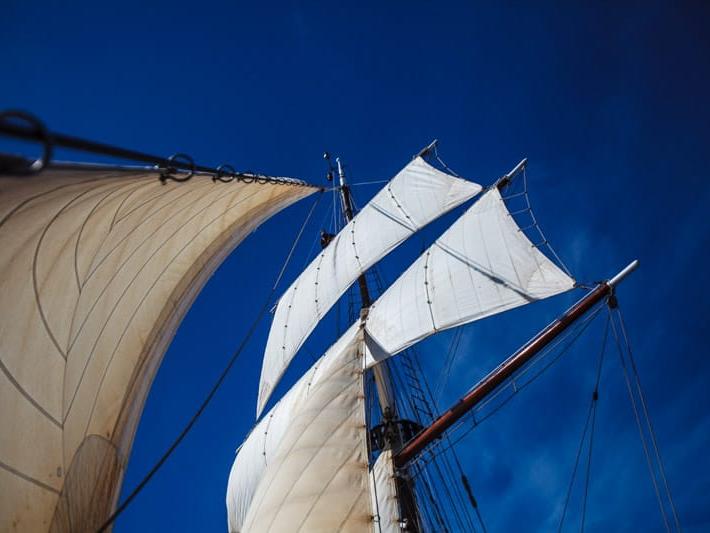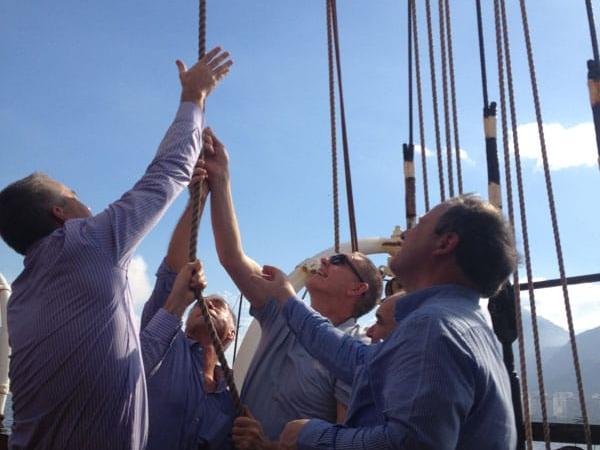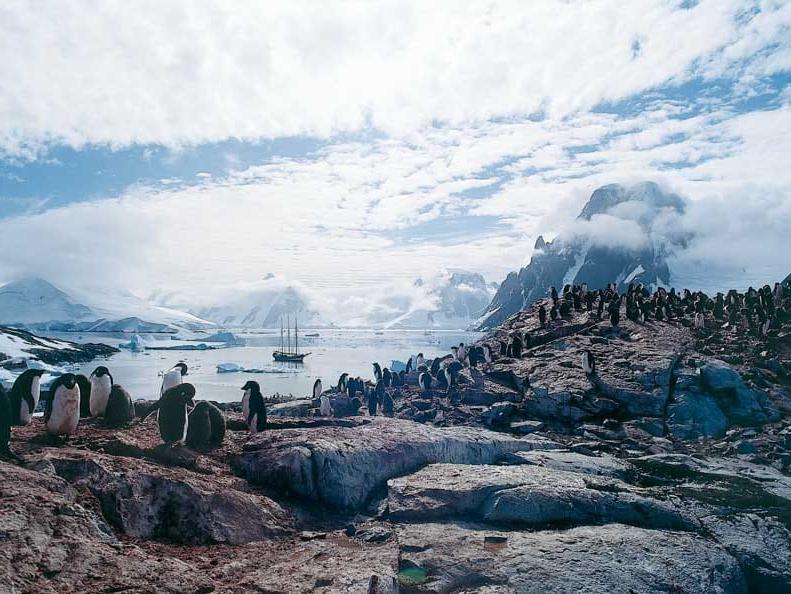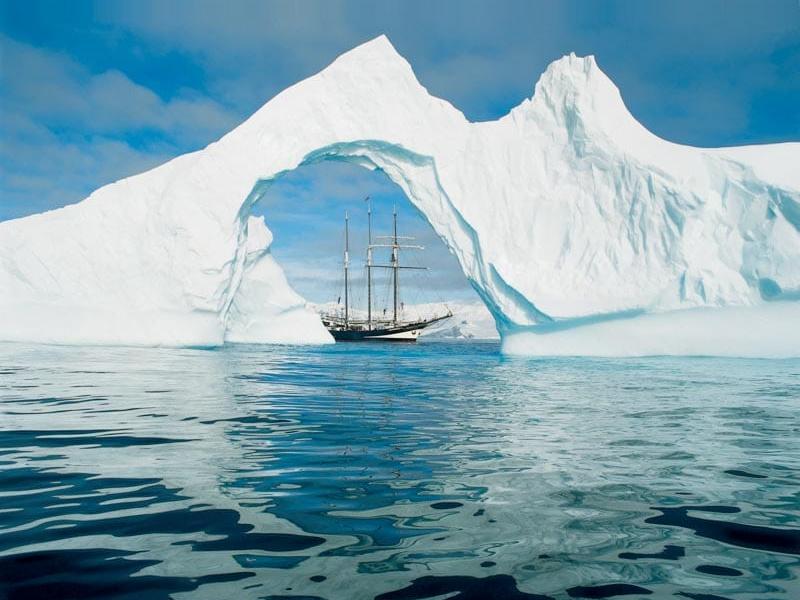 Specifications
Type: Three-mast topsail schooner
Year of construction: 1917
Restoration: 1988 - 1992
Home port: Rotterdam
length: 50 meters
Width: 7.50 meters
Draft: 3.00 meters
Mast height: 36 meters
Sailing area: 891 m2
Main engine: Deutz 6 cylinder, 360 hp
Double cabins: 6

Four person cabins: 3
Toilets: 5
Showers: 5
Travel capacity: 24 people
Day trips capacity: 120 people
Call sign: PGNP
IMO number: 5347221
MMSI number: 246011000
Iridium: +881631850669
Gesproken talen aan boord: Dutch, English
Floorplan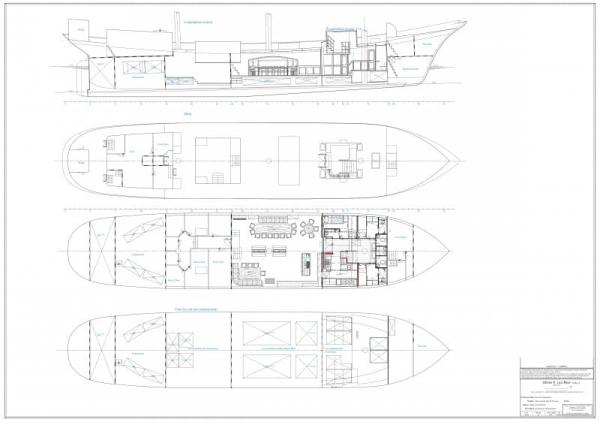 LIFE ON BOARD
Ship "Oosterschelde" is loved by many sea and nature lovers. Our guests go on a sailing cruise for an active and direct introduction to the sea and sailing in beautiful sailing areas and its great flora and fauna. All cabins are equipped with a sink with cold and warm running water. Showers are in the common area. In the spacious and cosy furnished salon there are reading tables, sitting areas and a piano. The floorheating and a wood-burning stove provide a pleasant temperature. Every day the captain or helmsman will inform you about the progress of the journey. There are enough seats and sofa's to write a letter or read a book. The library offers books about the sailing, plants, animals and of course... sailing ships. Life on board is made even better by the excellent meals prepared by our professional chef.
EQUIPMENT AND SAFETY
The tallship "Oosterschelde" is equipped to sail worldwide. For this, the ship has all safety certificates that are required by law. The competent and experienced crew guarantees safe sailing. Every sailing area requires special preparations. In more isolated areas there are hardly any facilities to repair something or purchase parts. We then have to make do with what is on board. Drinking water is on board as we can make it from seawater. Food is taken in just before the departure of each expedition. In addition, around 15,000 liters of diesel oil will be bunkered for heating, generators and the main engine. On board are two rubber boats with an outboard motor and a wooden sloop for transport to shore. For safety, there are life jackets and life rafts, fire alarm and fire extinguishing systems and a very extensive medicine cabinet.
THE CREW
The crew members all have extensive sailing experience at sea and in most cases sail full time on the "Oosterschelde". Of course the crew has all the required degrees and experience. For theme tours in special areas, the crew is supplemented with (nature) guides. These guides have been specially selected for their extensive knowledge of plants, birds, marine animals and / or history of the area. The atmosphere on board is informal.
SHIP HISTORY
Tallship 'OOSTERSCHELDE', The three-masted top sail schooner was built in 1917 as a sailing cargo ship. The ship sailed the European waters and was regularly found along the Moroccan coast and on the Mediterranean Sea. A bigger diesel engine was installed in 1930 and from that moment the rigging was gradually reduced. From 1939 the ship Oosterschelde sailed under a foreign flag and a thorough renovation in 1950 changed the ship into a modern coaster. In 1988 the sailing vessel "Oosterschelde" was brought back to the Netherlands. The Rotterdam Sailing Ship Foundation was established to raise funds to restore the ship to its authentic state. Many enthusiastic individuals, companies and institutions contributed and made the restoration a great success. Sailing ship the "Oosterschelde" is the last remaining three-mast top sail schooner of the large fleet that once sailed under the Dutch flag. The ship is recognized as a monument with great cultural and historical value. The "Oosterschelde" provides its own maintenance and is used all over the world for presentation and promotion activities of companies and institutions. In addition, the ship makes journeys along interesting coasts that can be booked individually here at www.Atlasail.com.
Would you like to sail along with the
Oosterschelde ?
Explore some of our sailing cruises