Sir Robert Baden Powell
the Caribbean , Mediterranean Sea
The Sir Robert Baden Powell is a sailing cruiser that offers cruises in the Mediterranean. From spring to late autumn, the experienced crew, led by Karsten Börner and Karin Volkening, offers sailing and diving cruises. They also offer sailing cruises in combination with hiking and cycling activities, full charter, incentive trips and family holidays. The 45m long ship has 6 cabins, each with ensuite. The ships can take 12 to max. 17 passengers. During the build the choose for luxury and space.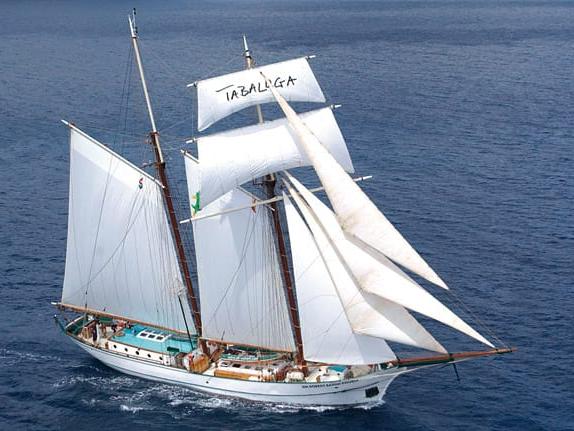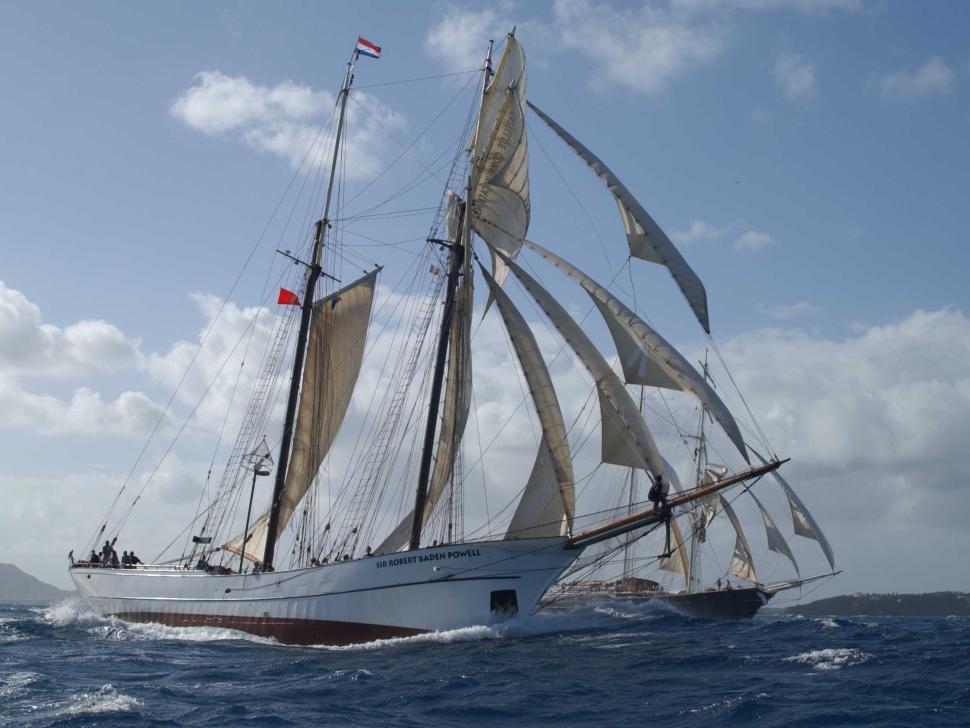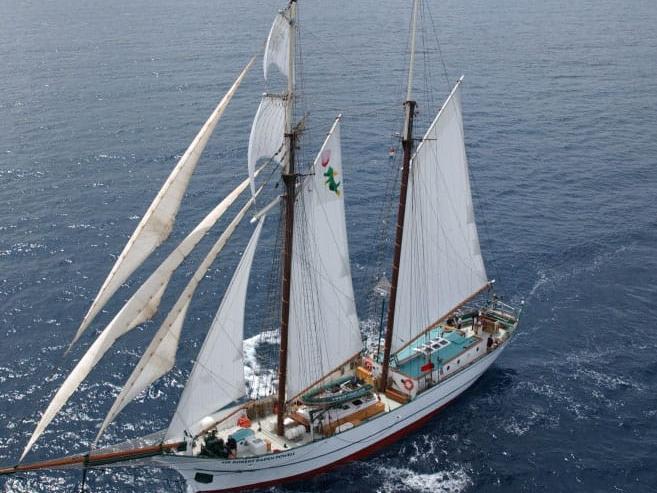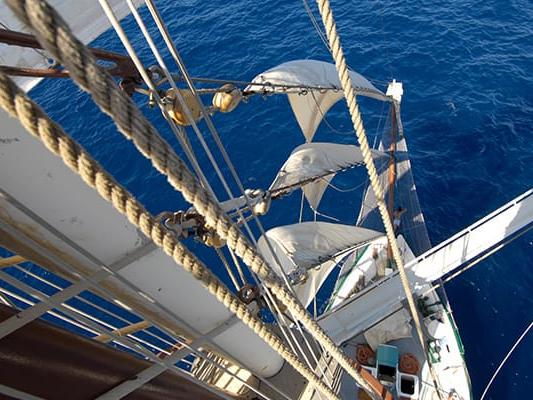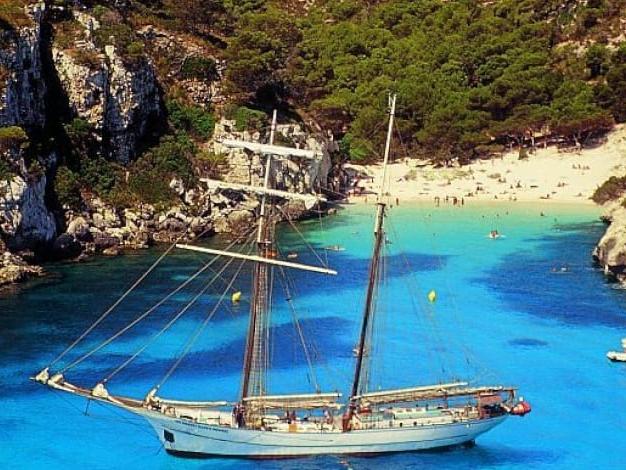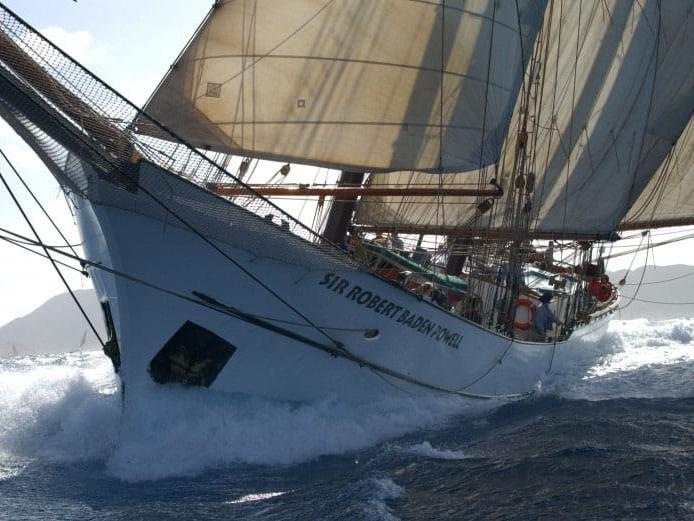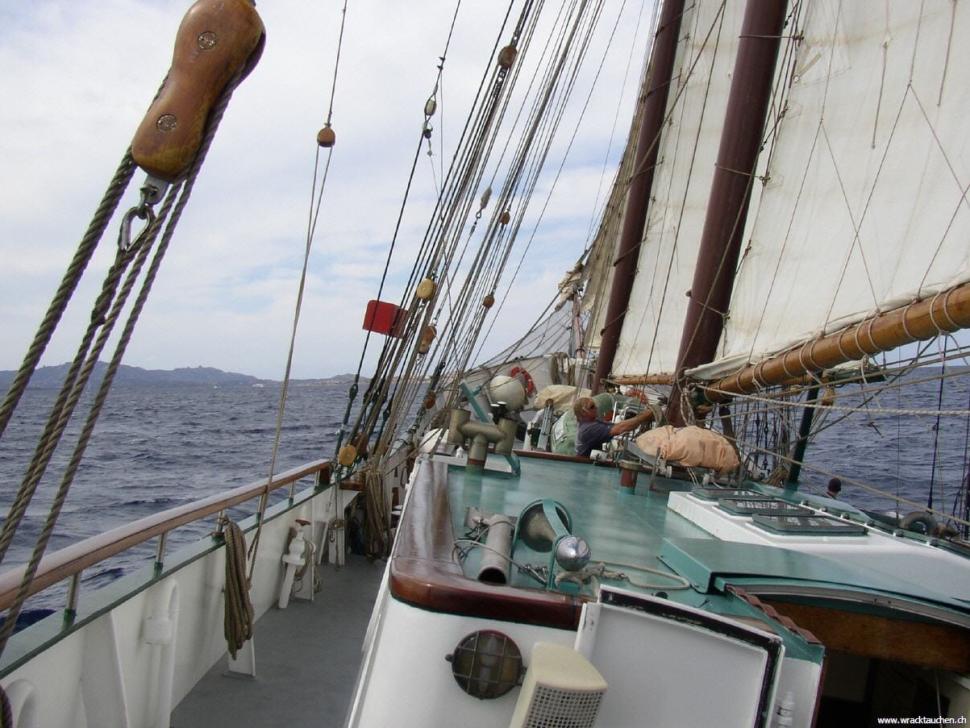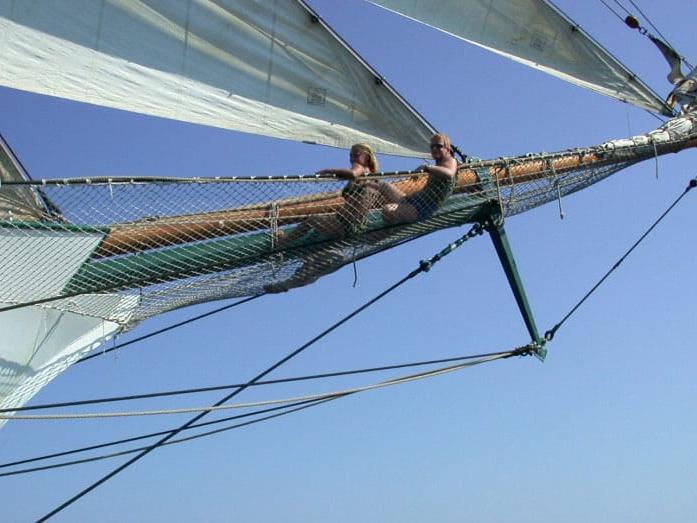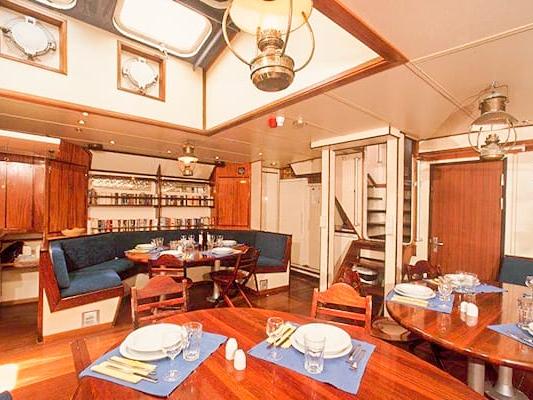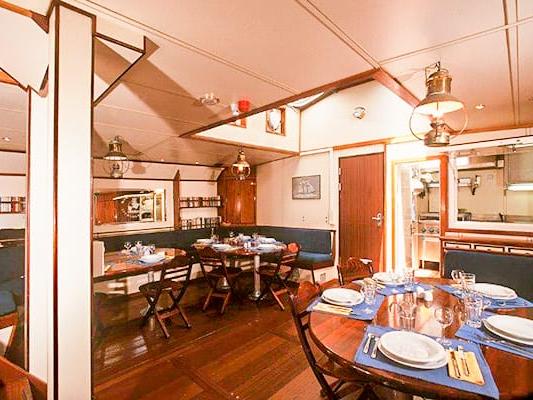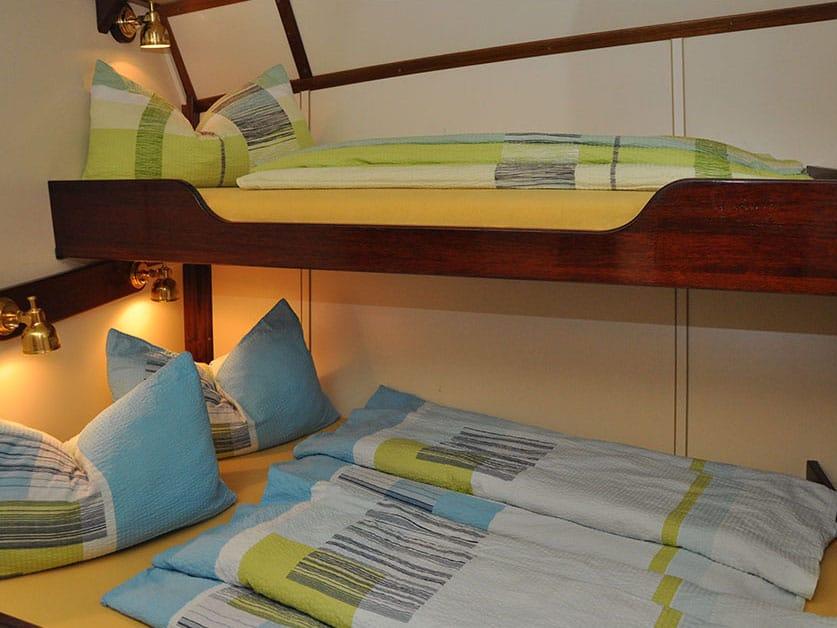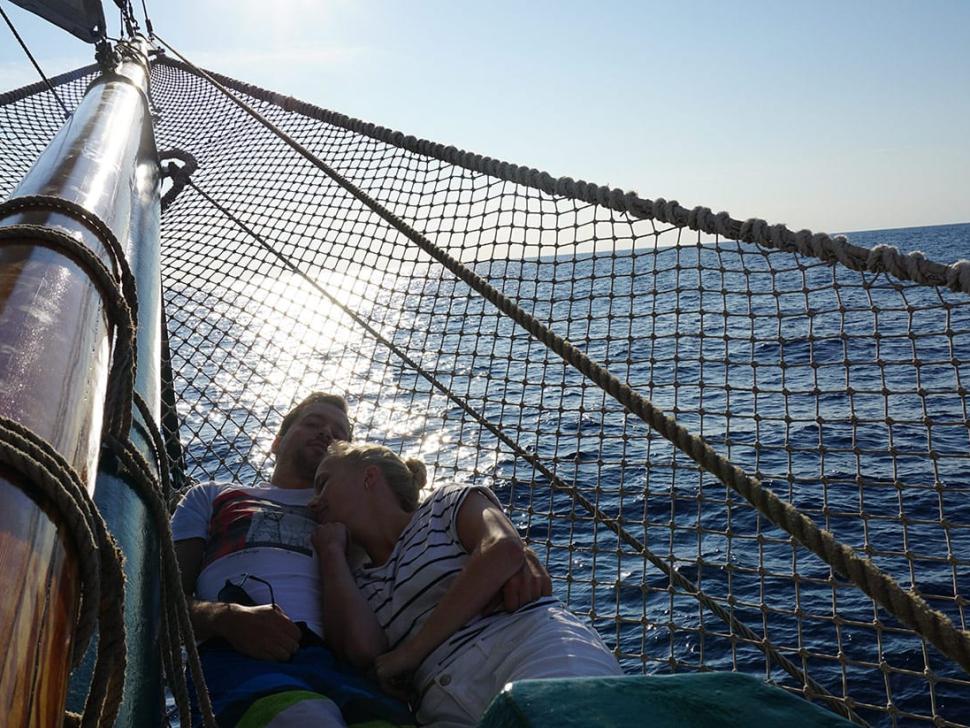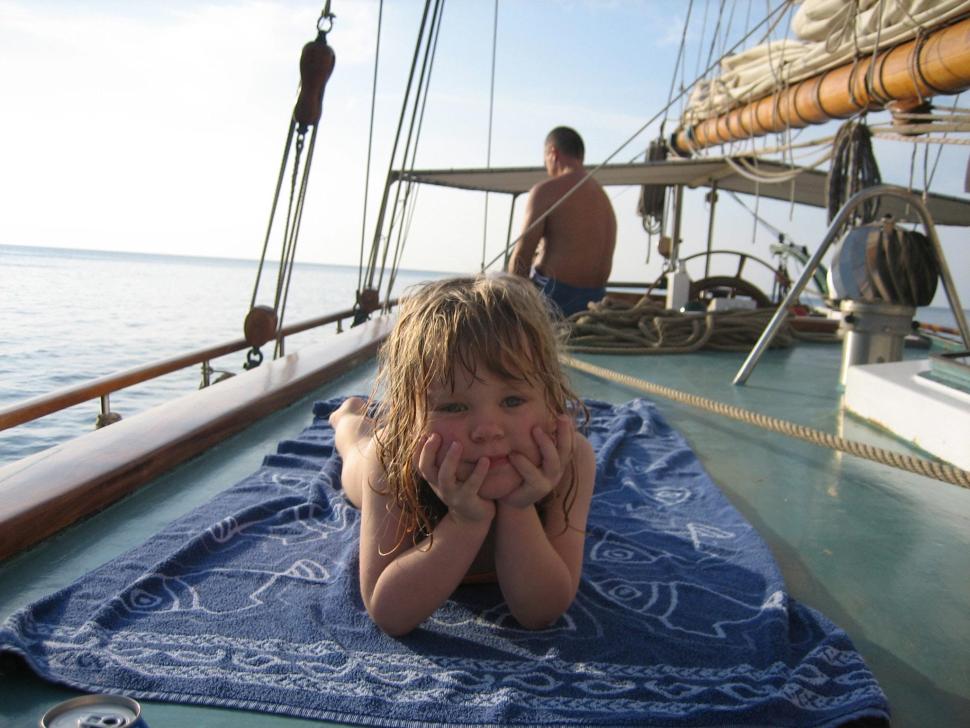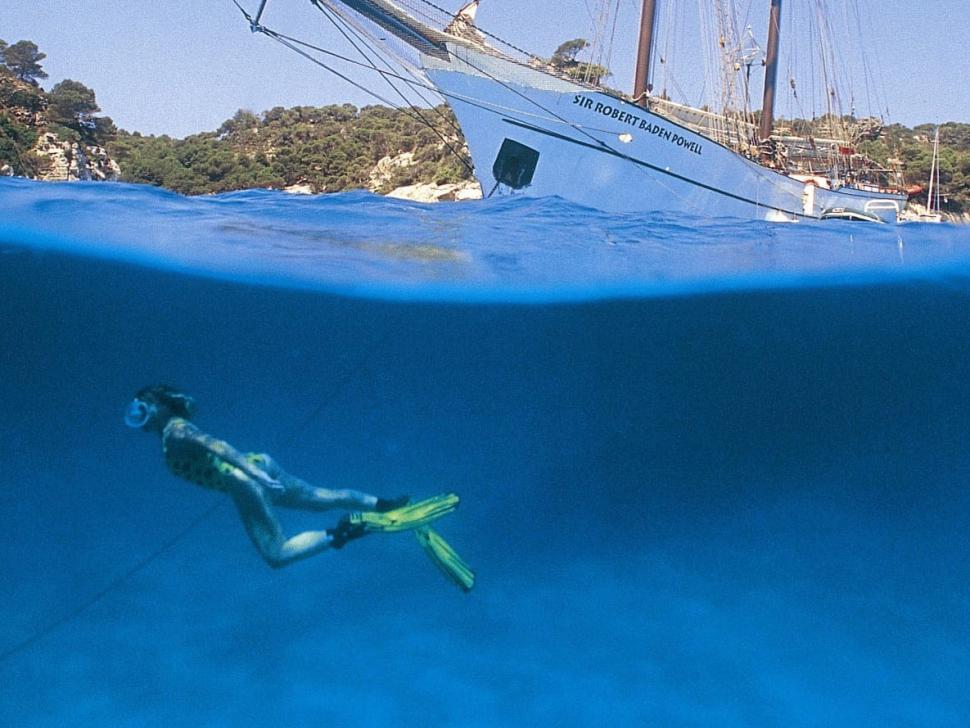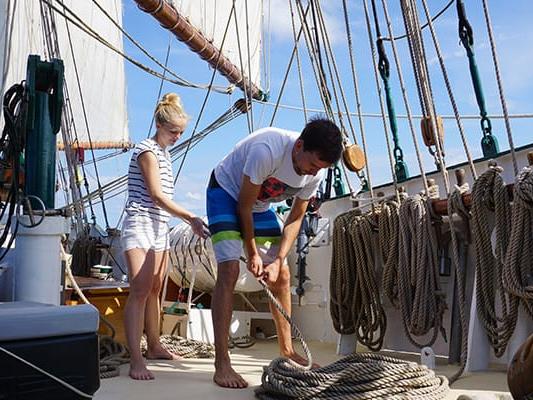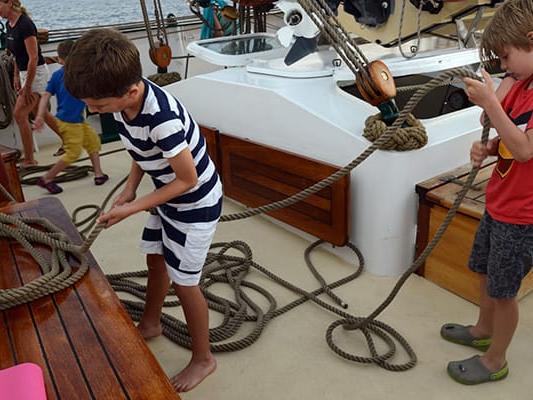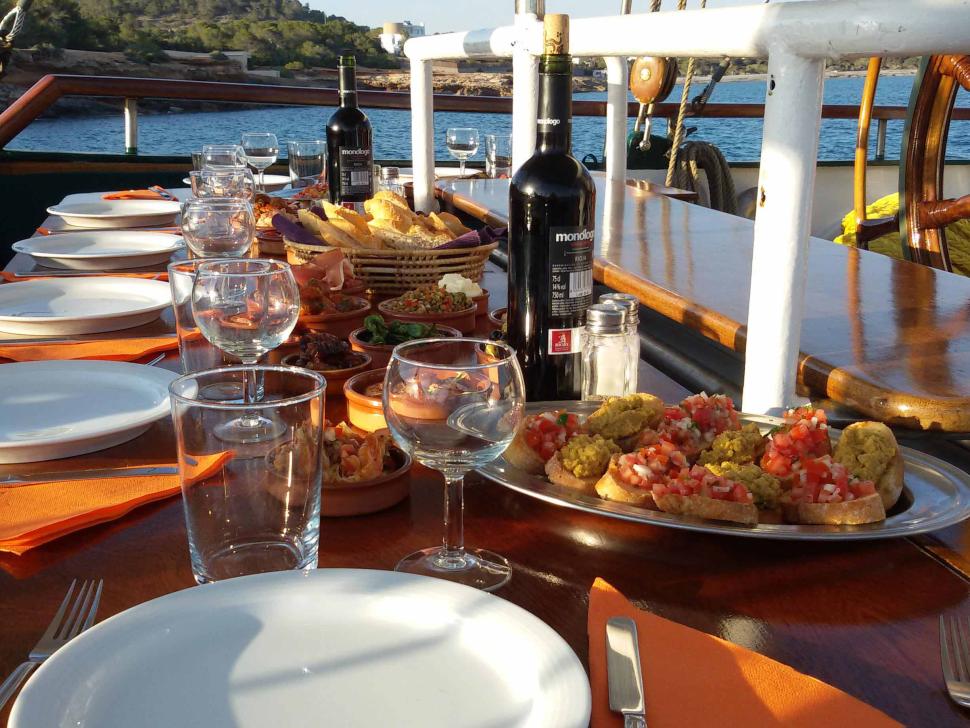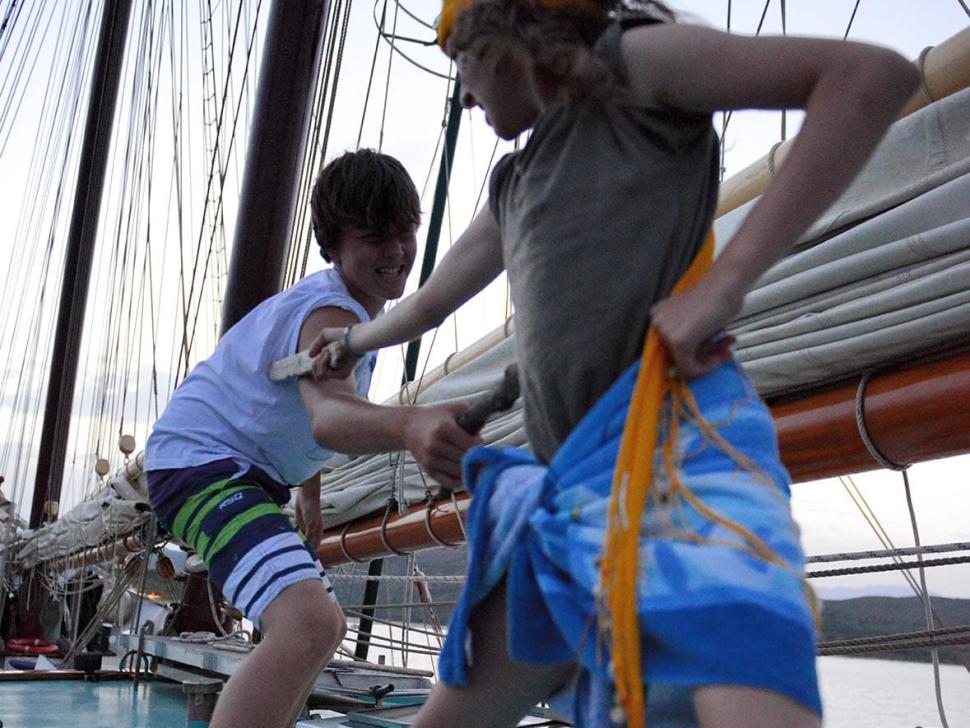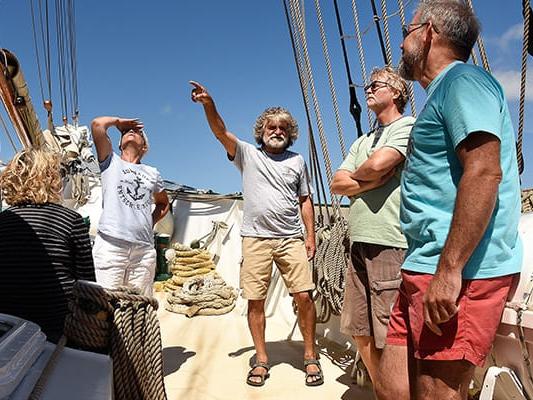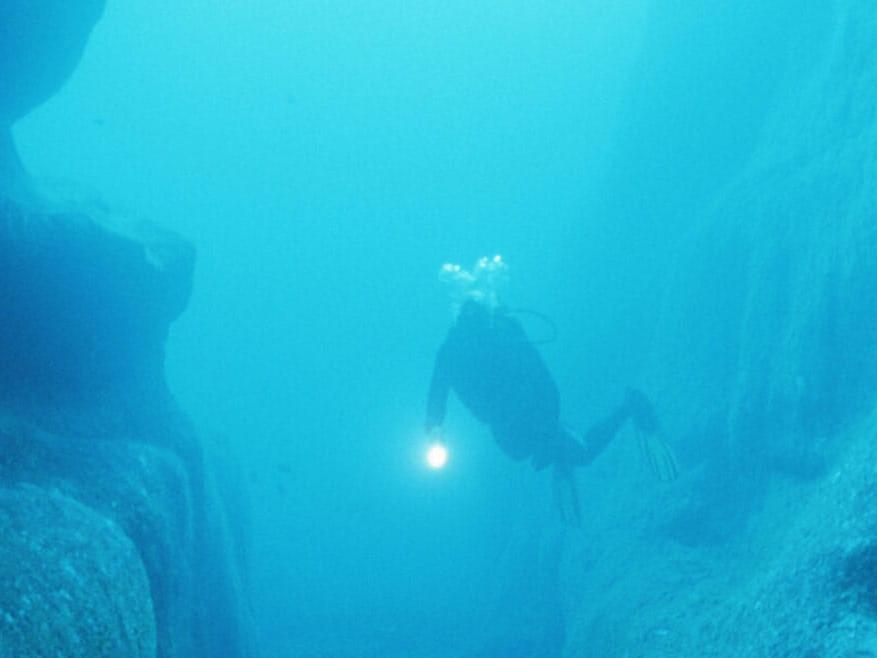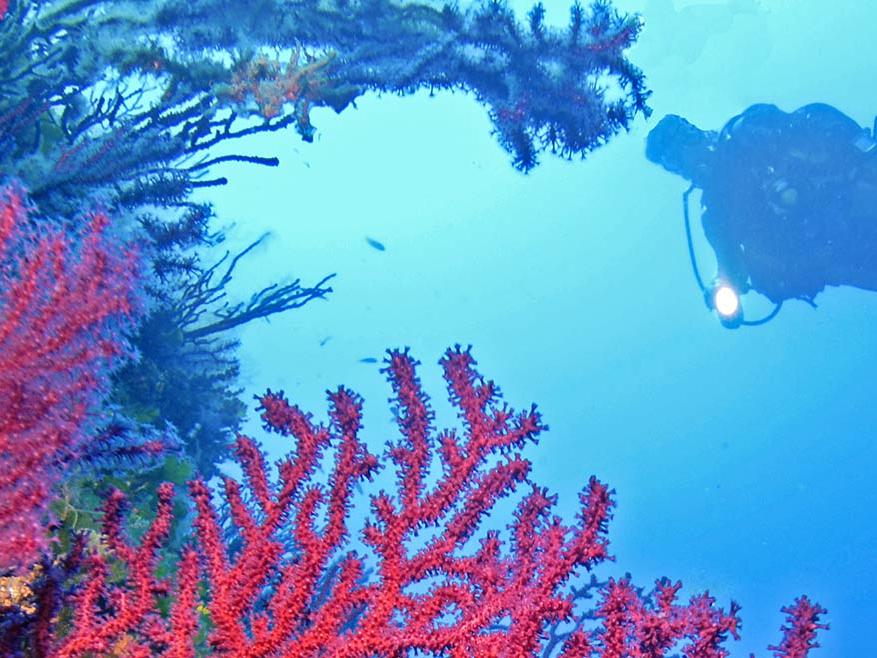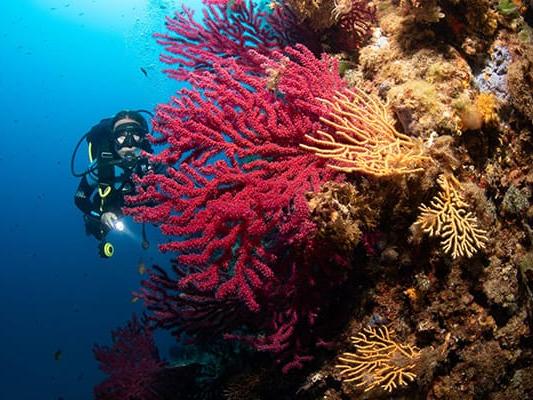 Specifications
length 42m

beam 6.5 m

draft 3m

build in 1957

class: Register Holland

rooms: 6 with each having bathroom

passengers: 12 - 17 people

crew: 5-6 incl. diving teacher

Gesproken talen aan boord: Dutch, German, English
Floorplan

the Cabin
The Sir Robert is an easy sailing ship with only six passenger cabins. That means a lot of space for the guests. That is why we are pleased that we can offer you six spacious cabins. All cabins have their own toilet and shower. In addition to a double bed, five of the six cabins have an extra single bed. All cabins are equipped with portholes or shutters. During our midsummer cruises we switch on the air conditioning. You can spend the night on deck underneath the stars.
The lounge
Sir Robert's Salon is midships and looks like a large lounge. Here all guests can comfortably enjoy breakfast and lunch. In addition, there is also our cozy on board library.
kitchen
We spoil our guests Fresh ingredients, seasonal delicacies, varied culinary delights at a high level are an absolute must for us. From coffee in the morning till the cocktail in the early evening: we travel on the rhythm of nature, the region and your wishes. Tastefully coordinated culinary delicacies are arranged and served in the open air. Every meal has a message and a special taste. The morning starts with fresh, tasty organic bread and international delicacies. In the afternoon we serve coffee and cake. The 3-course dinner in the evening ends the tasteful day. 
On deck
A gentle summer breeze, enjoying the view with breathtaking bays or getting lost in a book. On deck there are both sunny and shady spots. Who wants to take over the helm? The more questions you have, the more answers you will receive. The back deck is a festive table and the chef invites you to a multi-course gourmet dinner under the Mediterranean stars.
Active sailing
Teach sailing skills

astronavigation

meteorology

Active participation in sailing

mooring

Takeover of the night watch

For sailors, the sea voyages from the Balearic Islands to Sardinia or Nice, are of course a good choice!
Important: active participation in sailing is voluntary! Everyone can, nobody needs to!
knots

steering the ship
navigating

swimming

snorkeling

excursions ashore

Besides sailing, we offer other holiday experiences to get to know the country and its culture. We show you the islands from the water and we organize long shore excursions to get to know the beauty, culture and culinary delights of a region. eg We offer day trips to the bizarre Bavellag mountains where you can swim in the pools and enjoy the granite rocks at 1000 meters altitude. Lunch in country style in Sartène is one of them.
Ashore, be it at the beach bar or a visit to the small villages, walk to the Genovian tower in Corsica, kayak paddling in the river delta or a tour of the citadel, all of which we can organize upon request. With the small group of guests it is almost always possible to arrange excursions on te spot. Every island and region we visit has its own charm and we like to show you the most beautiful places. There are very nice walks that start from the beach. If you are interested, bring suitable footwear. The north of Ibiza and the south of Formentera are ideal for hiking. A last drink in the Pirata Bar guarantees good times.
family
Vacations on Sir Robert are a great adventure for the whole family. While the parents dive, read a book, visit the market, snorkel or just relax, the children can make an adventure trip on board the ship. The Sir Robert offers adventures for all ages. Our children's program on Sir Robert
diving and snorkeling

Send message in a bottle

find the pirate treasure

get acquainted with the sailing ABC

Swim, jump from the ship's rope into the water

learn knots, sailing

Themed trips
These can be cultural excursions to visit historically interesting cities, volcanic tours for people interested in geology, or gourmet trips that focus on good food. We also offer exclusive themed trips such as honeymoons, cooking festivals and musical themes.
The technology
There is a lot of technology aboard the Sir Robert. The main engine is a Mitsubishi 6DE with 220 kW / 300 hp with a ZF reversing transmission. In addition, there are two generators: A Mitsubishi S4S (35 kW), Silent pack, and a MWM generator (55 kW).
The Li-Ion battery system has been offering comfortable silent sailing with quiet nights for years.
On ship there is 220 volts for lighting, cooling, sockets, etc. A 400-volt power supply for large consumers such as windlass, diving compressors and stove, a 24-volt power supply, among other things for flushing the toilet, rising the Dingy - tap, etc. Two additional 24 volt networks are available for the emergency power supply and GMDSS facility.
CO2-neutral power supply
Since 2014 Sir Robert Baden Powell is the first ship in its class with lithium-iron phosphate batteries for general power supply. It is now possible to store the power for a long time without running a generator. This means: quiet nights. The generator can also be switched off during the day between meals. This means Silent Sailing!
diving technology
From the beginning, Sir Robert Baden Powell has always been a diving center. Although diving in the Red Sea was still a priority, it has now become one of the many items on our program. Guests book us exactly because we are a registered SSI dive center and offer introduction dives, courses and various diving lessons. On board are 2 250 liters of compressors and a filling station for 16 12-liter aluminum tanks with DIN valves and int. Adapters installed. Additional on board: lead, belts and complete, high-quality equipment from Mares: Jackets, suits, material in all sizes - also for children. ABC equipment, dive lights and dive computers. On board is a 5.40 m long dinghy with a 115 hp Yamaha Highfild. An experienced instructor is always on board and available. The focus is not to do as many dives as possible, but top go for the good spots.
safety
The Sir Robert Baden Powell sails in Register Holland, class 1234+. It has been inspected for passenger journeys around the world and is checked annually. This corresponds to the highest possible safety standard for this type of passenger ships.
Navigation / communication
Sir Robert Baden-Powell is equipped with, among other things, a state chart radar, AIS, NAVTEX, GPS, GPS compass, VHF with DSC, HF / MF VHF with DSC, Inmarsat-C satellite communication, VHF handheld , EPIRB and Radar transponder, that is everything needed  for GMDSS devices. This equipment is checked and inspected annually.
safety equipment
The Sir Robert Baden Powell is equipped with, among other things: lifebuoys with light and smoke signal, life jackets for adults and children, survival suits, 2 life rafts for each 25 people, two boats, fireworks, Markus LifeNet (Man Overboard Recovery), stretcher, medicine chest, radar transponder, Epirb (emergency beacon) etc.
Would you like to sail along with the
Sir Robert Baden Powell ?
Explore some of our sailing cruises