Sail with us!
Experience the nostalgic feeling of traveling with a tall ship. The Morgenster is a fullblood sailing training ship. The many sails with their halliards, sheets and many lines requires great teamwork. The trainees are full members of the crew. They are involved in all aspects of life at sea. The sensation of real sailing with a rigged clipper brik breeds team spirit, promotes smooth cooperation and trains functional leadership. That is why we provide Sea Experience trips for various schools, nautical schools and the Royal Netherlands Navy.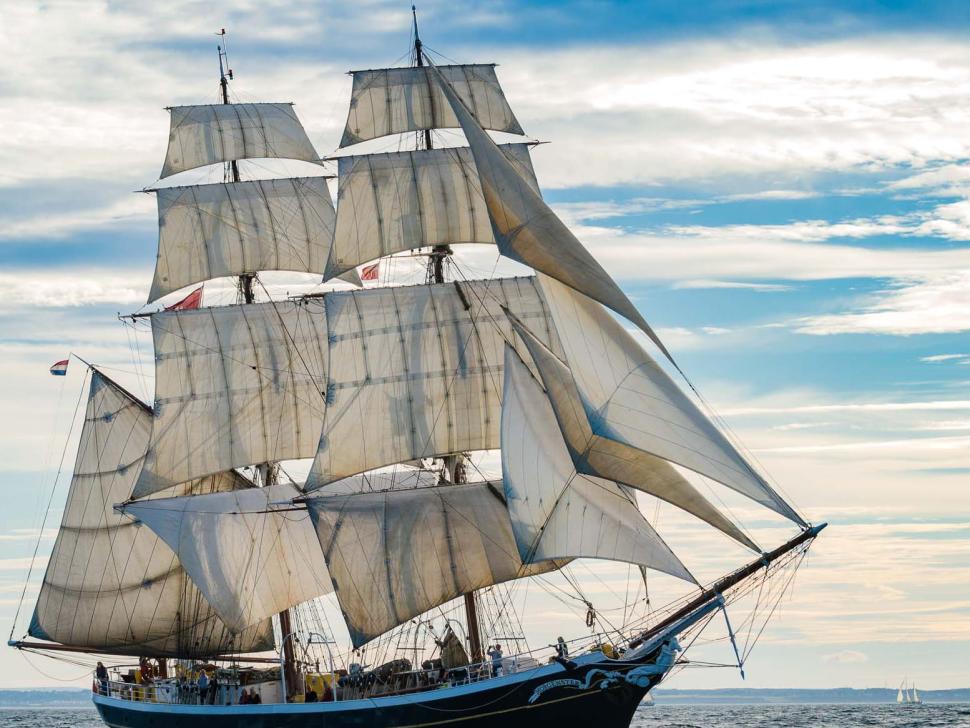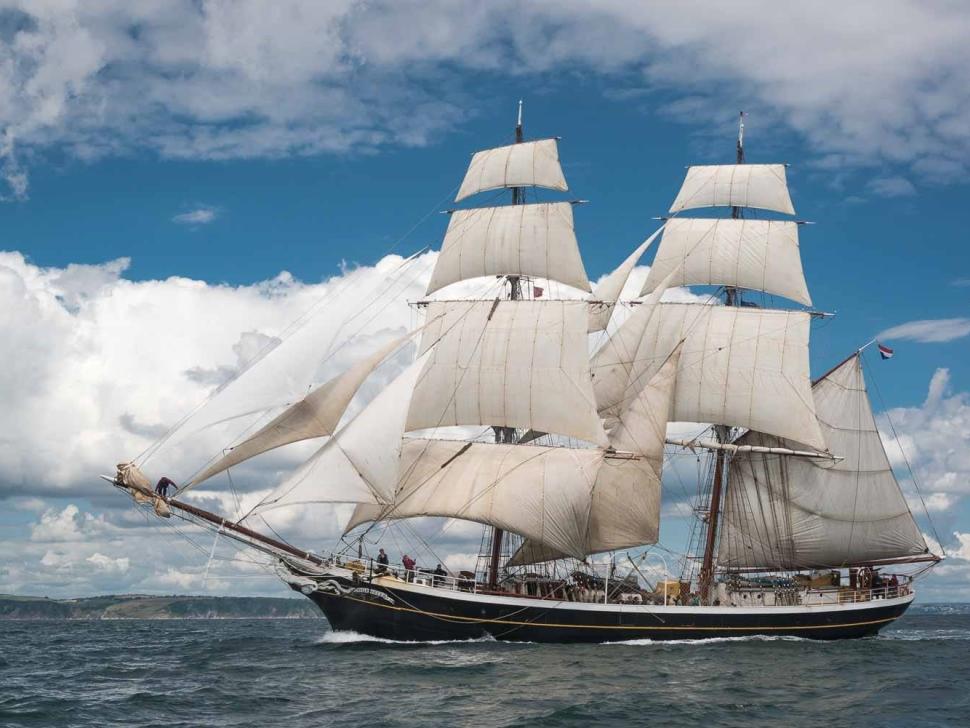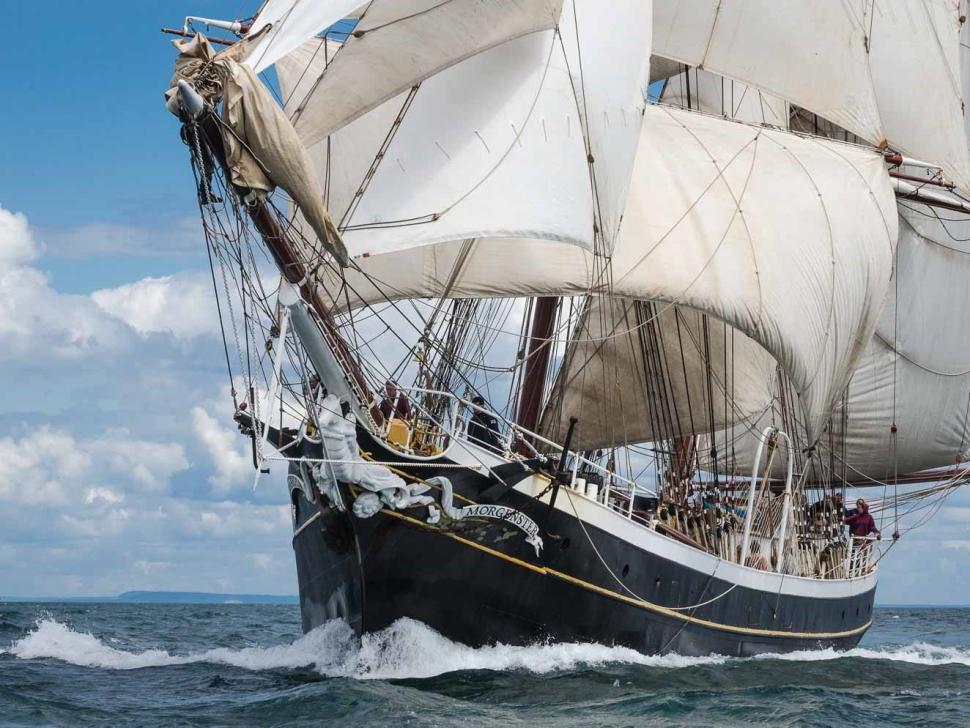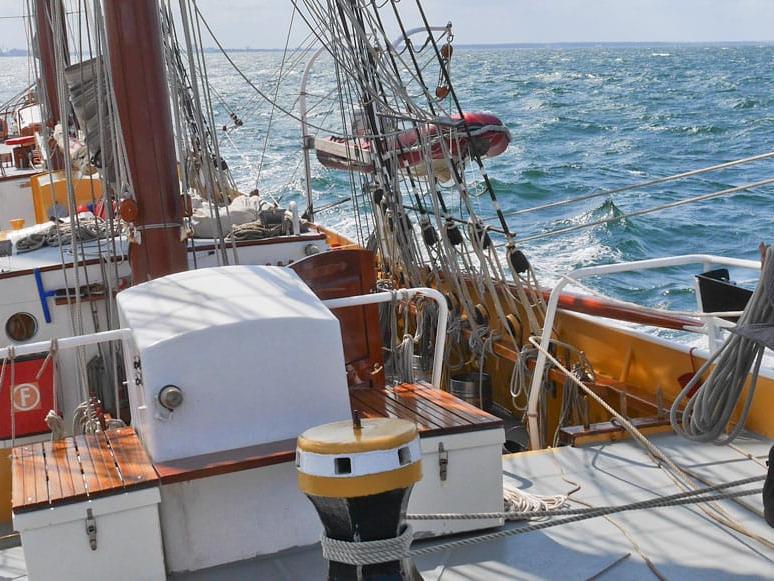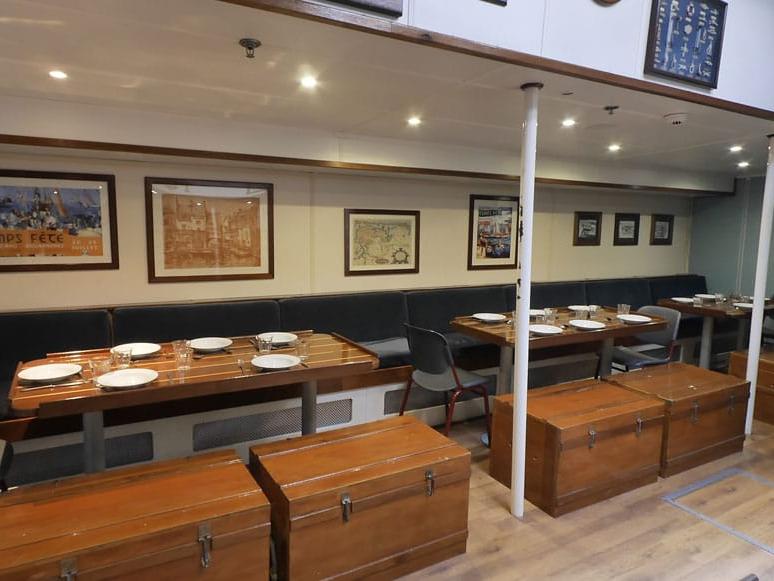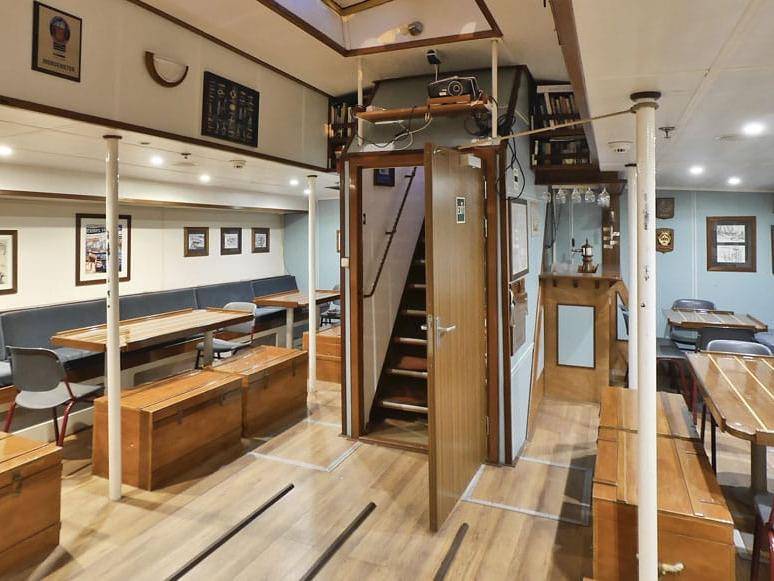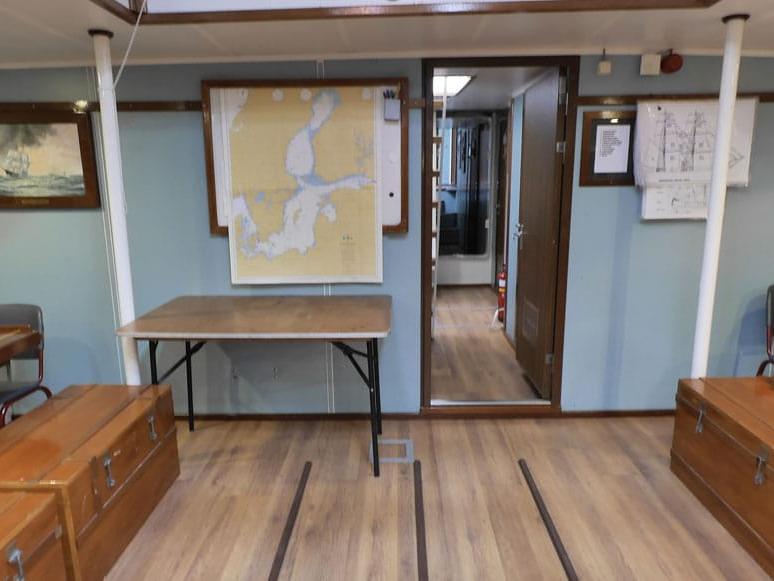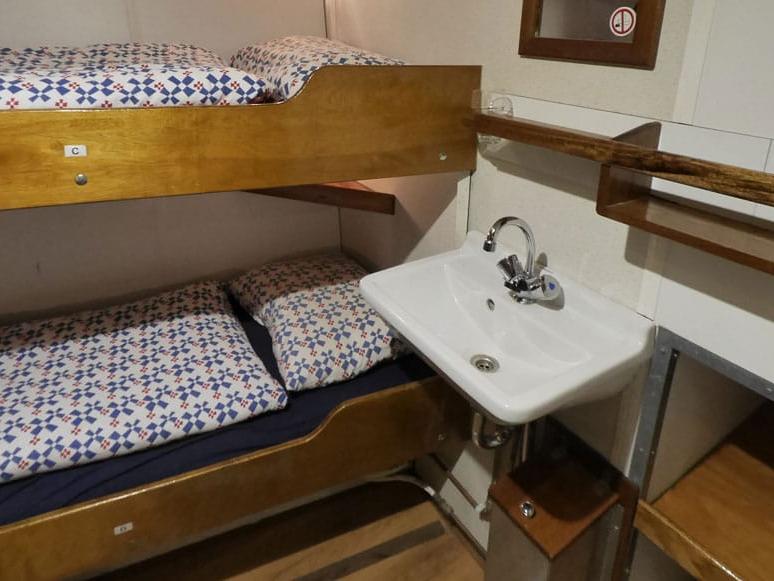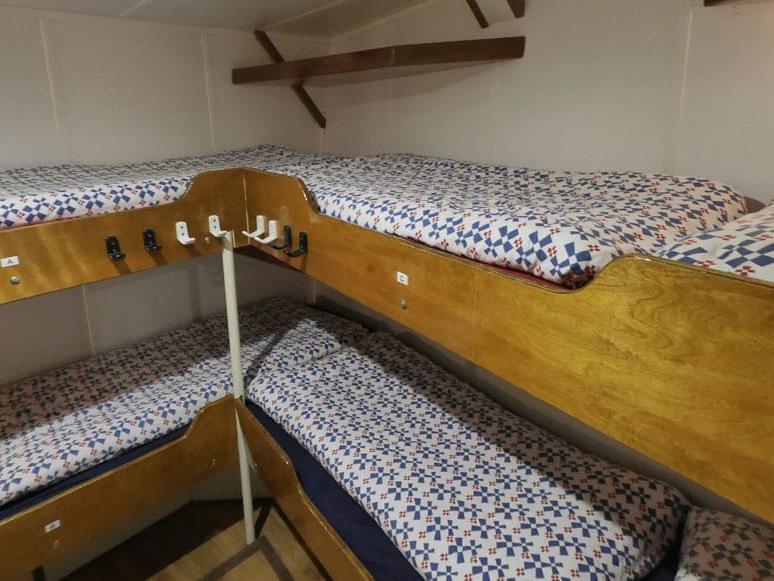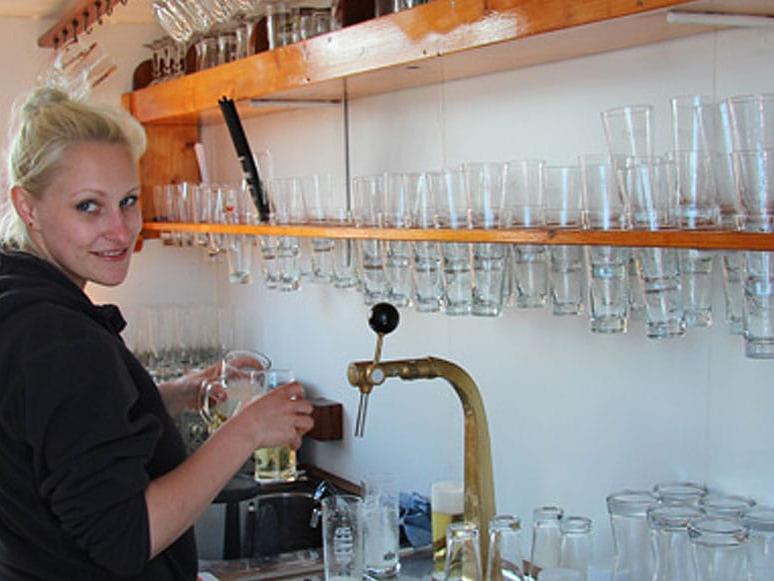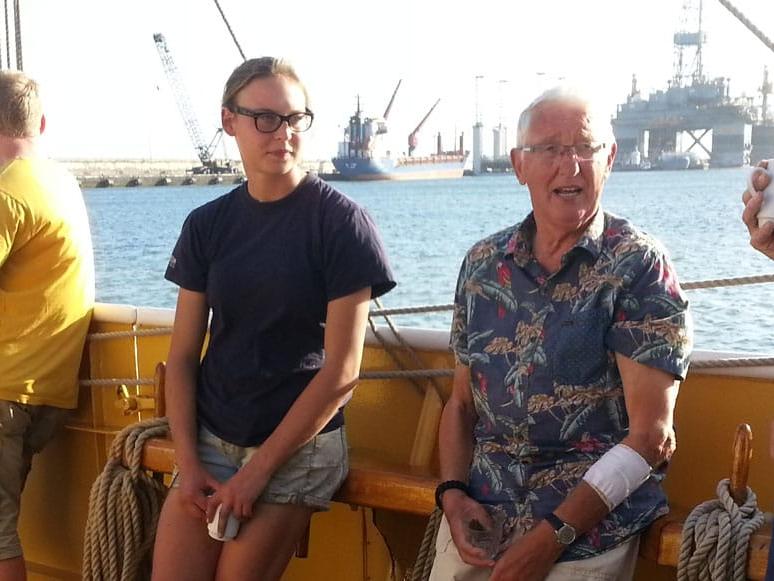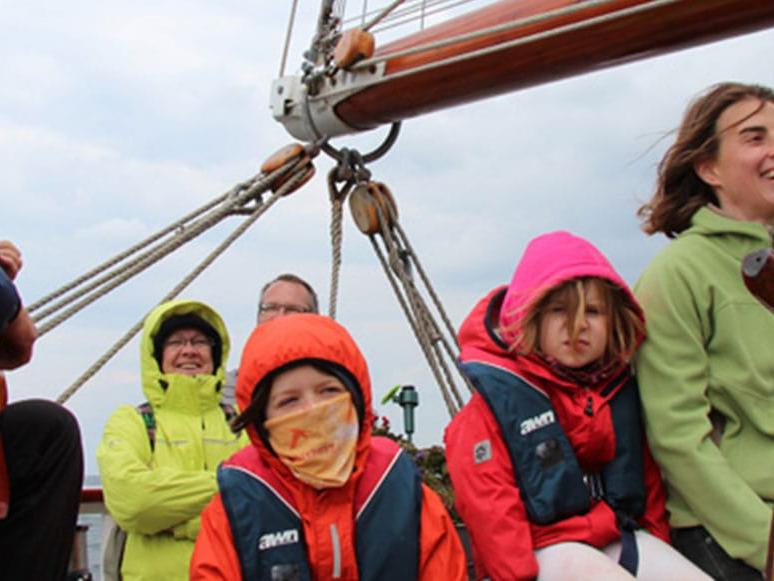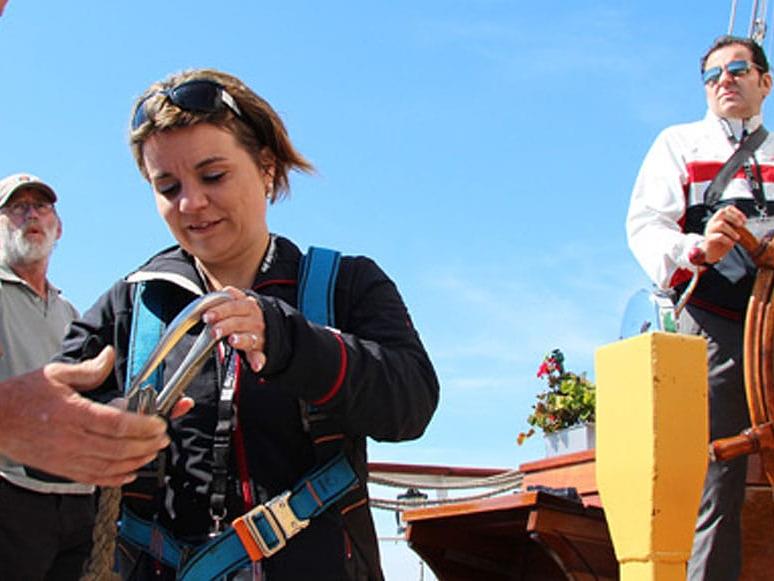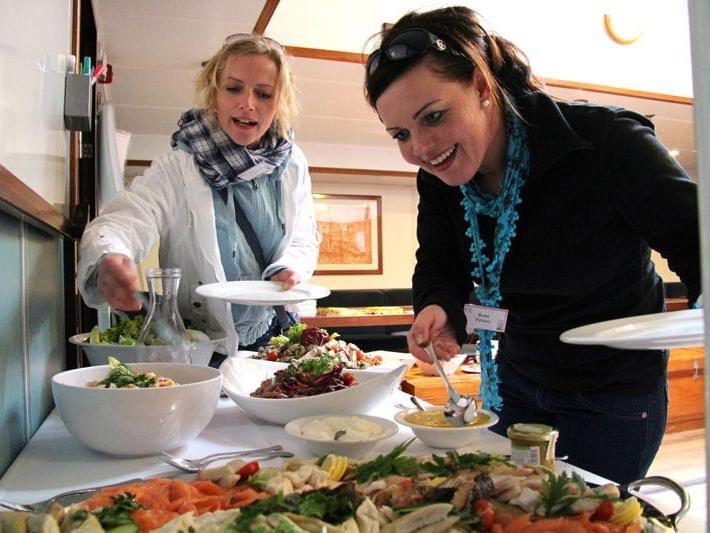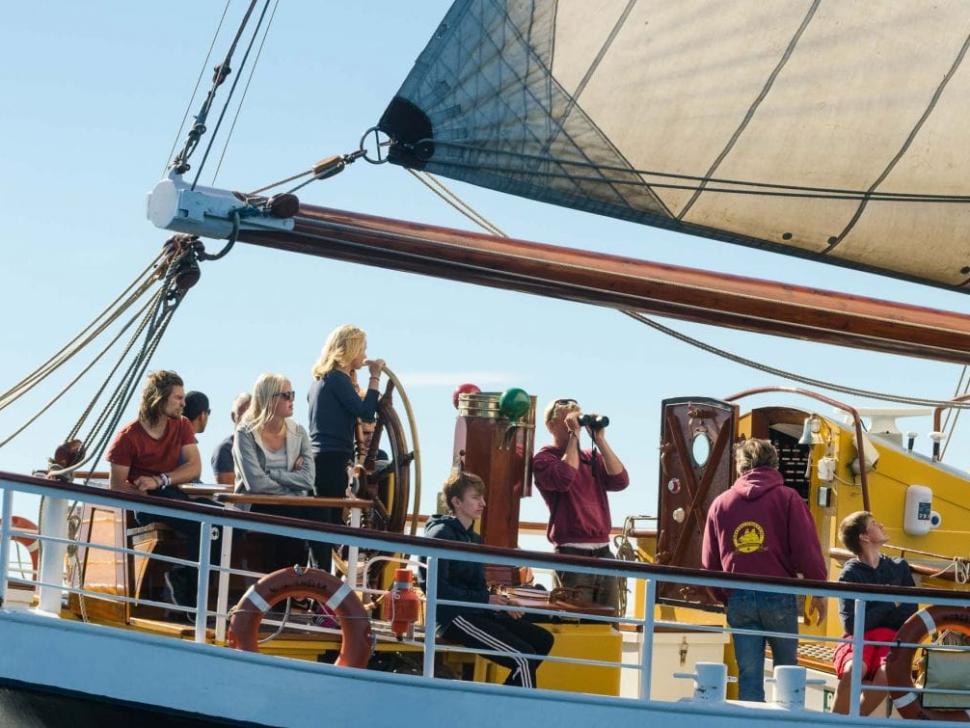 Specifications
Length over all: 48 meters

Length hull: 38 meters
Beam: 6.75 meters

Draft: 2.4 meters

Height: 29 meters

Sail area: 600 m2

Main engine: Scania DI 13 450 HP

Reverse clutch ZF 4.8: 1

Generator 1: John Deere 62KVA

Generator 2: Mitsubishi 20KVA

Emergency generator: Hatz 17KVA

Tenfjord Hydraulic steering machine

Watermaker Sea Recovery 2500 l / day

Tank drinking water: 9 m3

Fuel tank: 9 m3

Tank waste water: 10 m3

Gesproken talen aan boord: Dutch, German, English
Floorplan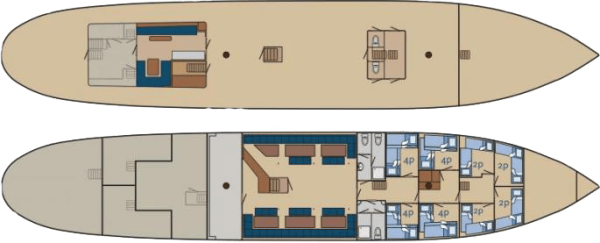 Accomodation
You can charter the Morgenster for a sailing holiday ranging from a day, a weekend to even a few weeks. A cruise with the Morgenster is popular and affordable for a company excursion, teambuilding, school trip or family celebration. But we also offer space for a special company presentation, for your party there is an excellent bar and catering is available. We also offer all in cruises where you can book a pre plannend sailingtrip.  These cruises are offered with full board. We have excellent catering on board. Making a sailing trip increases team spirit and solidarity. It all becomes very special with the Morgenster!
Layout
Under the raised front deck, are 4 double cabins. There are 4 four-person cabins in the fore section under the main deck. On deck at the foremost is a deckhouse with a powder room on the port side and a urinal on the starboard side. Furthermore, the Riggersbar is housed here. From this bar we take care of the drinks on day trips. Behind the rear mast is the large deckhouse. Here we find the Coffeeshop
Sail plan
The harness with which the Morgenster sails is that of a clipper-brig. It stems from the American struggle for independence. The heavy English warships stood helplessly against the light fast Americans who applied the "hit and run" tactic. The lightning fast clipper was developed from the fast schooners and brigantines.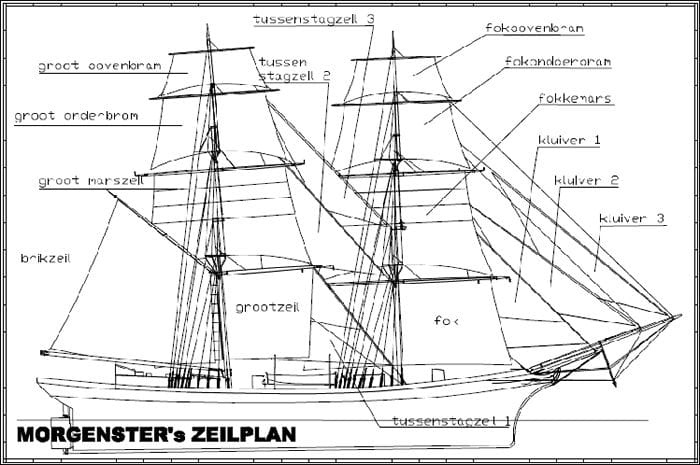 Certification and safety.
Morgenster's safety management is monitored by Bureau Veritas. The Morgenster is under the supervision of Holland Registry and the Dutch Shipping Inspection. She sails with 2 safety certificates:
Special Purpose Ship as a sail training ship with up to 36 trainees with worldwide sailing.

EU 98/18 as a passenger ship for day trips up to 12 miles at sea with a maximum of 90 passengers.

In addition to extensive safety equipment, a lot of attention has been paid to fire safety: A great deal of insulation material has been applied to ensure safe evacuation. The engine room has an extinguishing gas installation. The other accommodation is provided with a sprinkler installation. The entire paneling with doors and all consists of non-flammable material.
Would you like to sail along with the
Morgenster ?
Explore some of our sailing cruises