Noorderlicht
Spitsbergen , Norway
The 'Noorderlicht' is a beautiful two-masted schooner and extremely suitable for sailing the Arctic waters. it is a big lady with room for 20 sleepers. Together with her very experienced crew you can discover the Artic waters. Northern Norway, Lofoten and Spitsbergen are her favorite sailing area.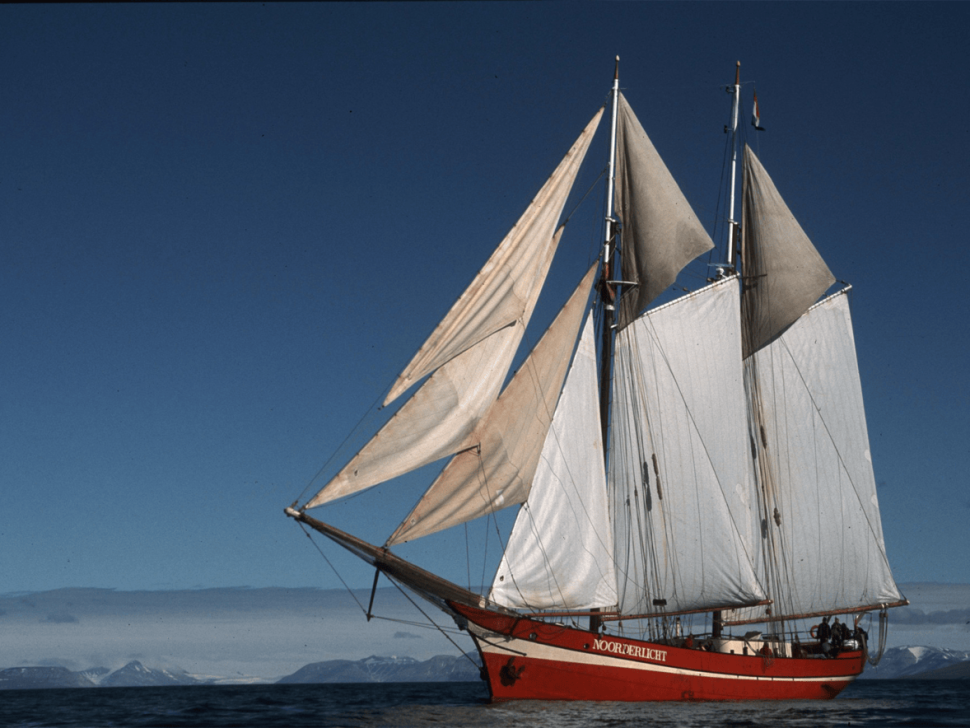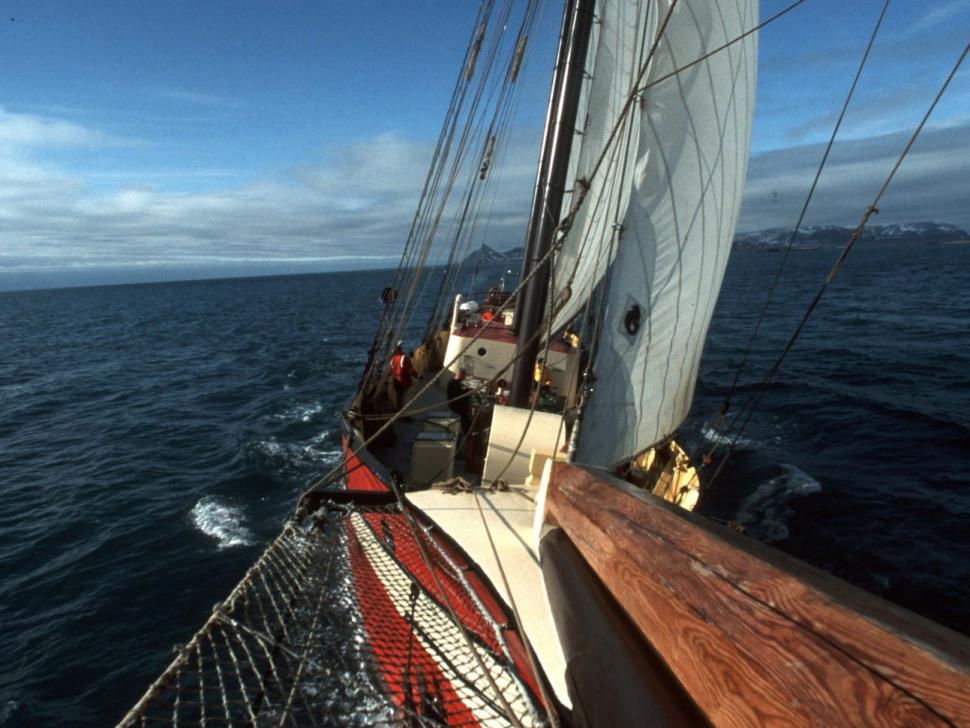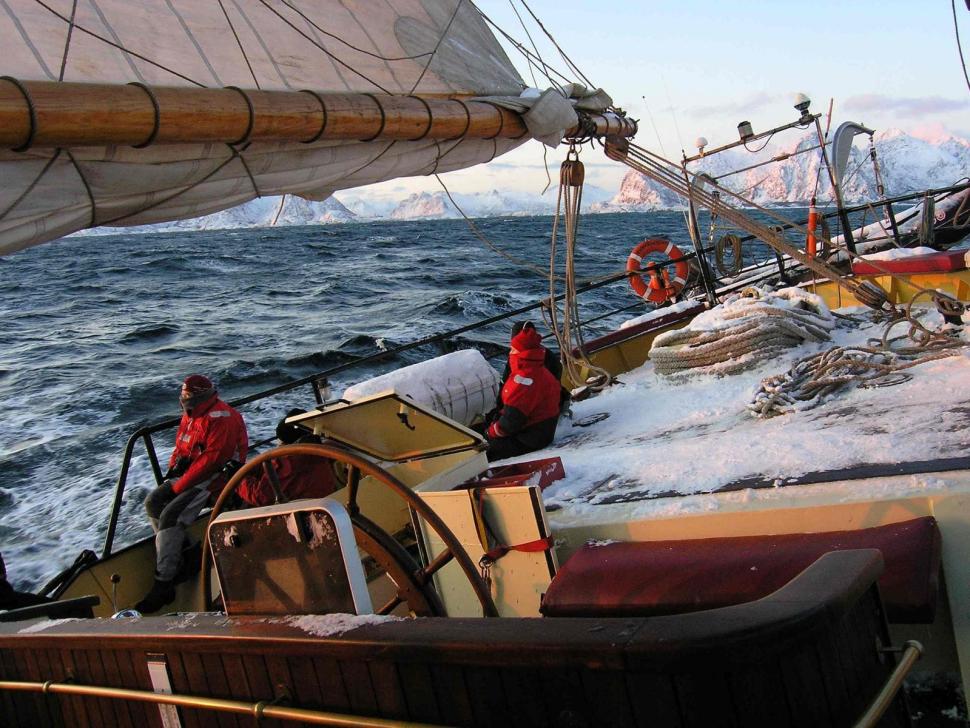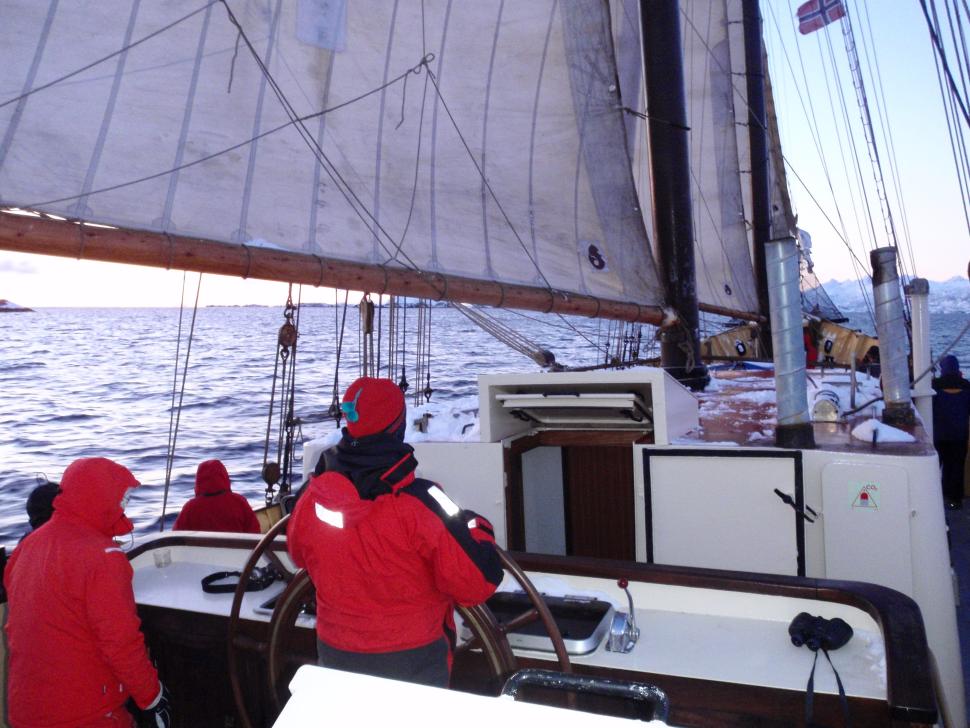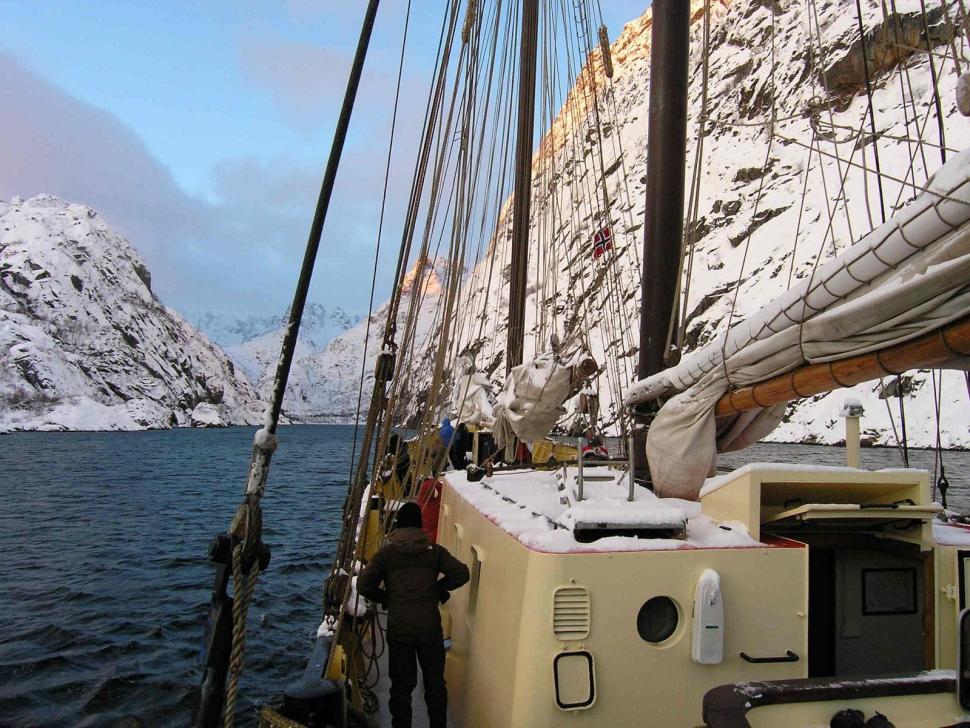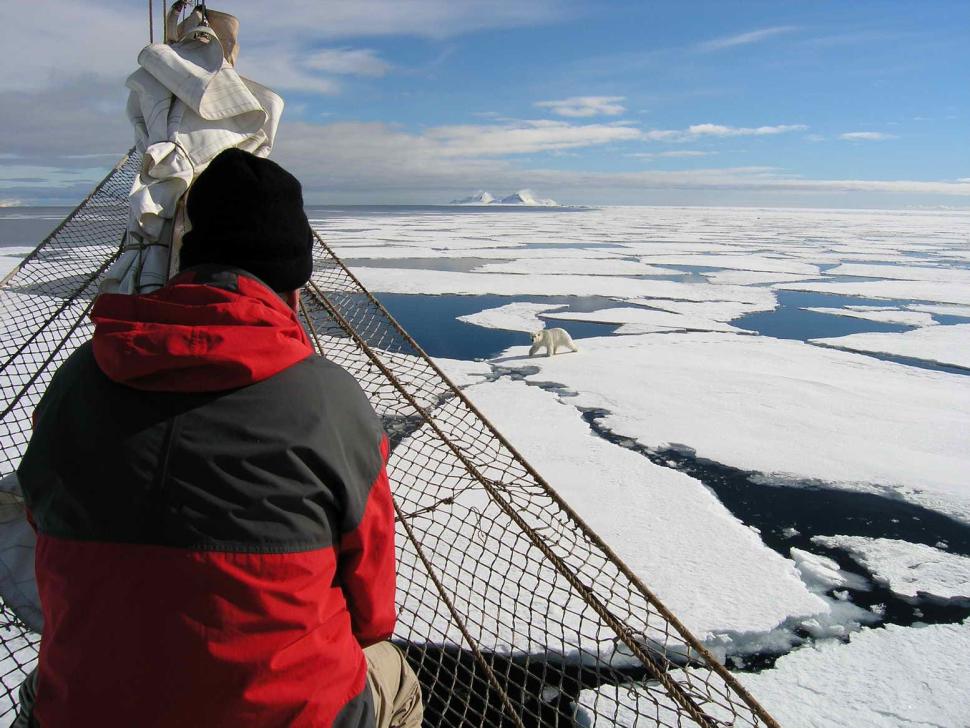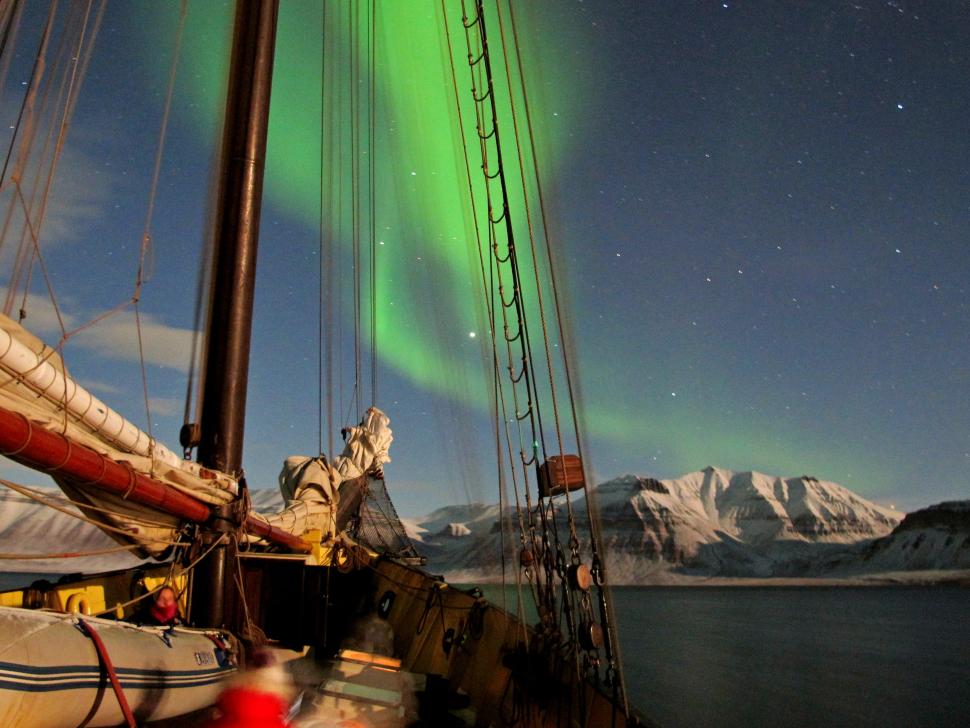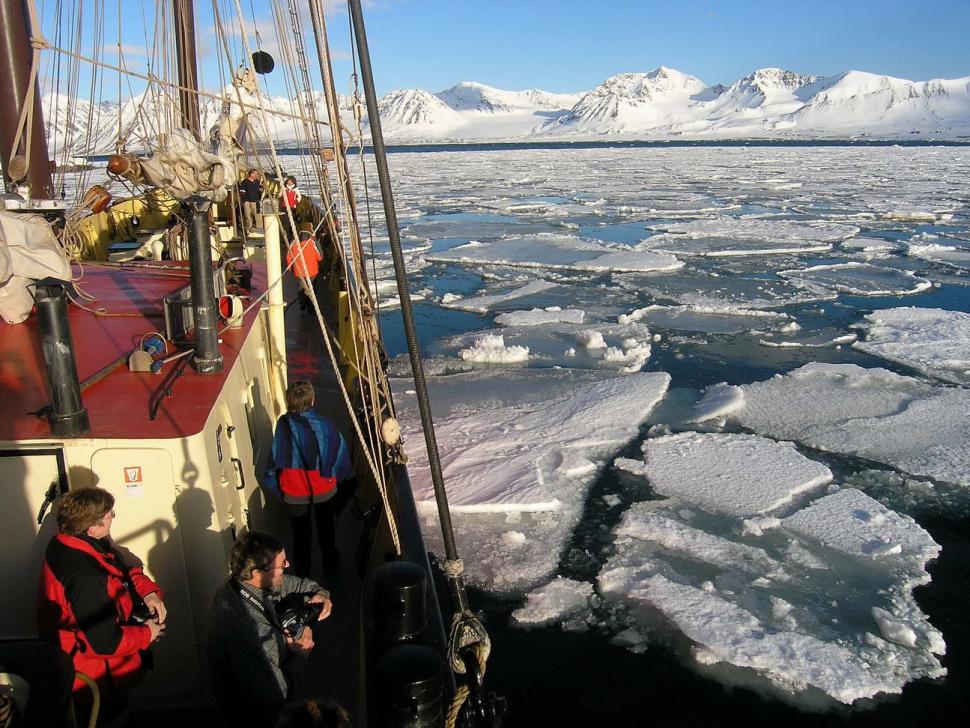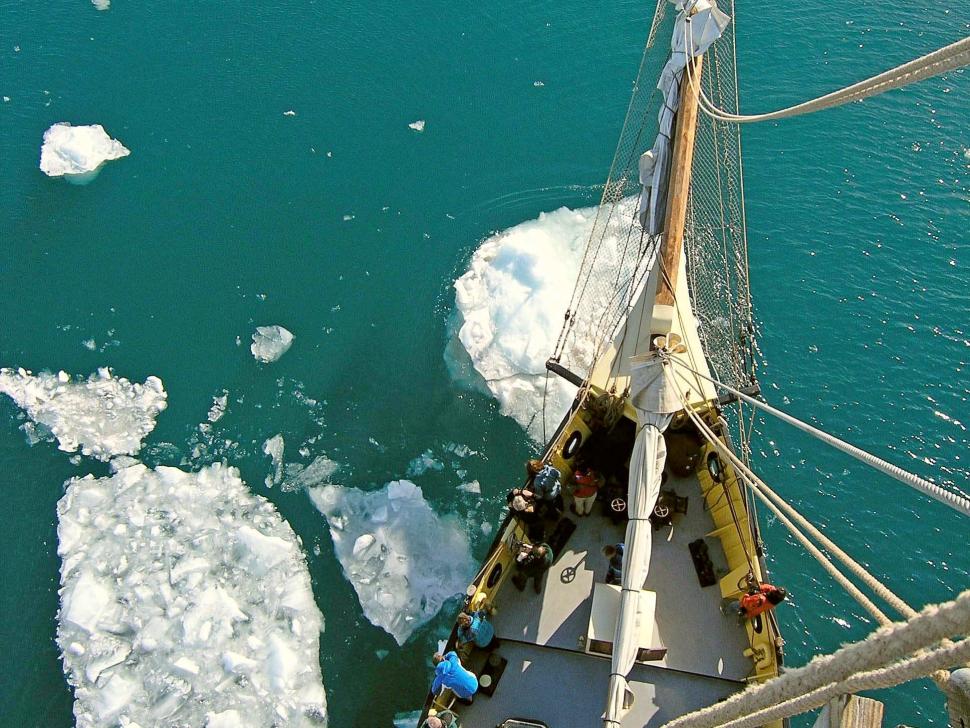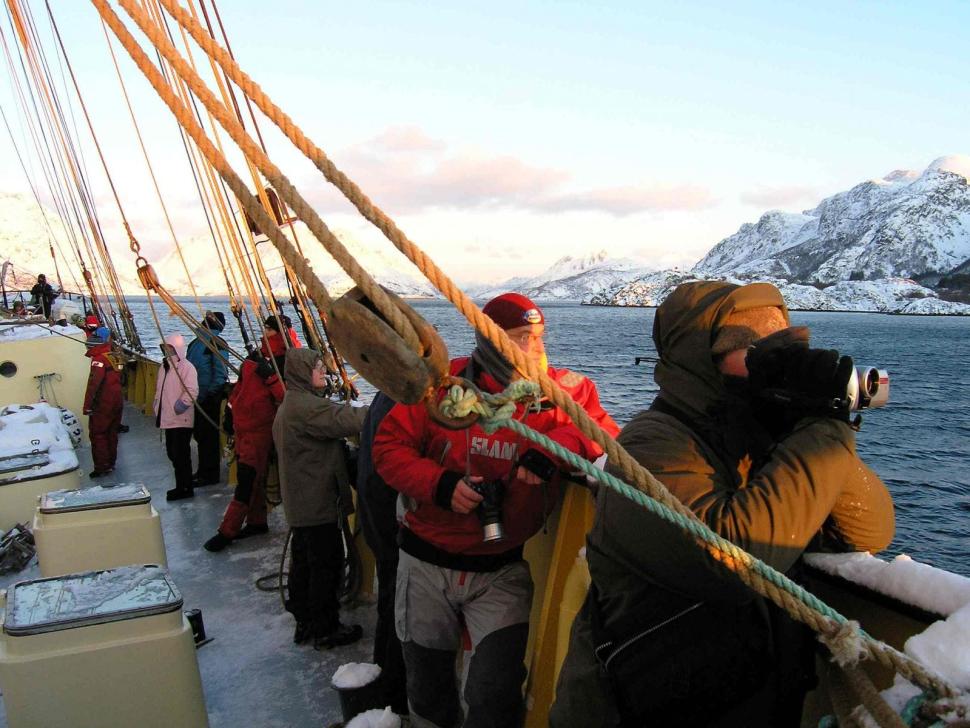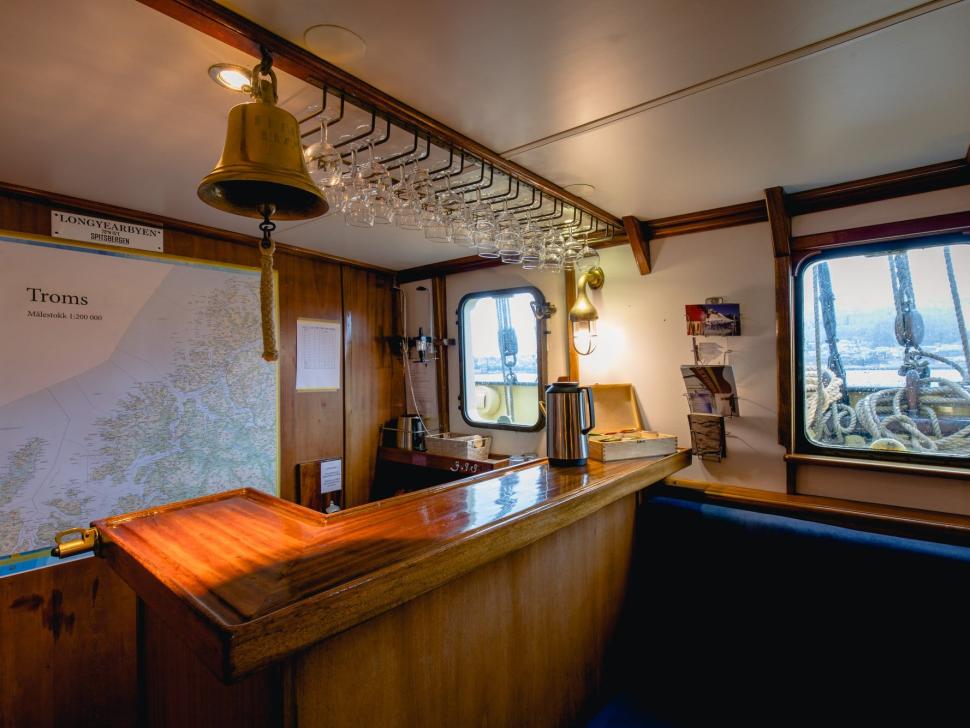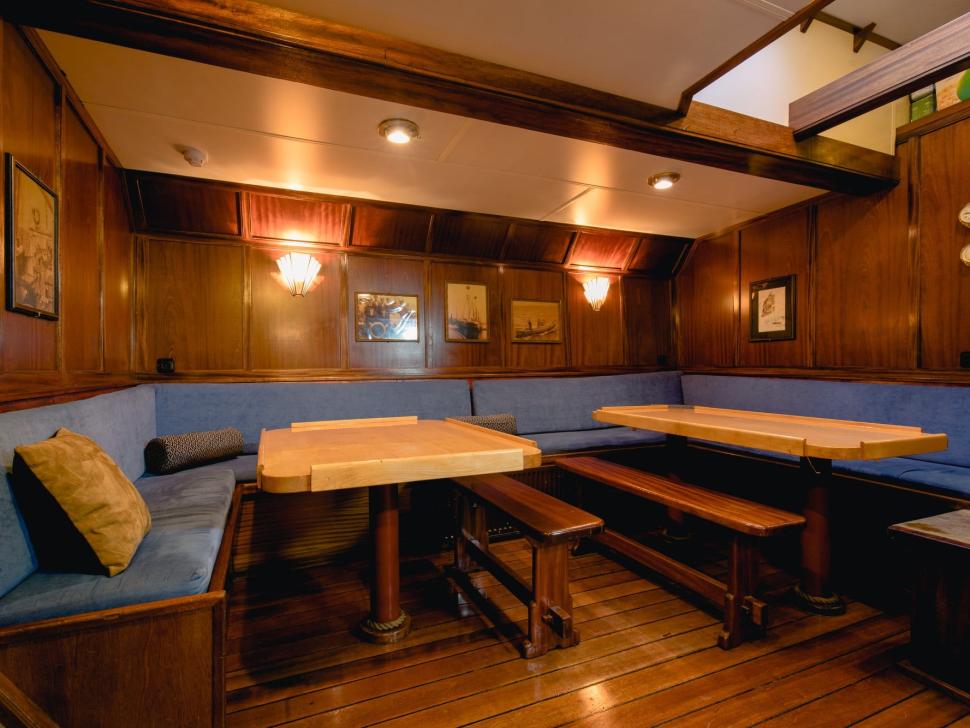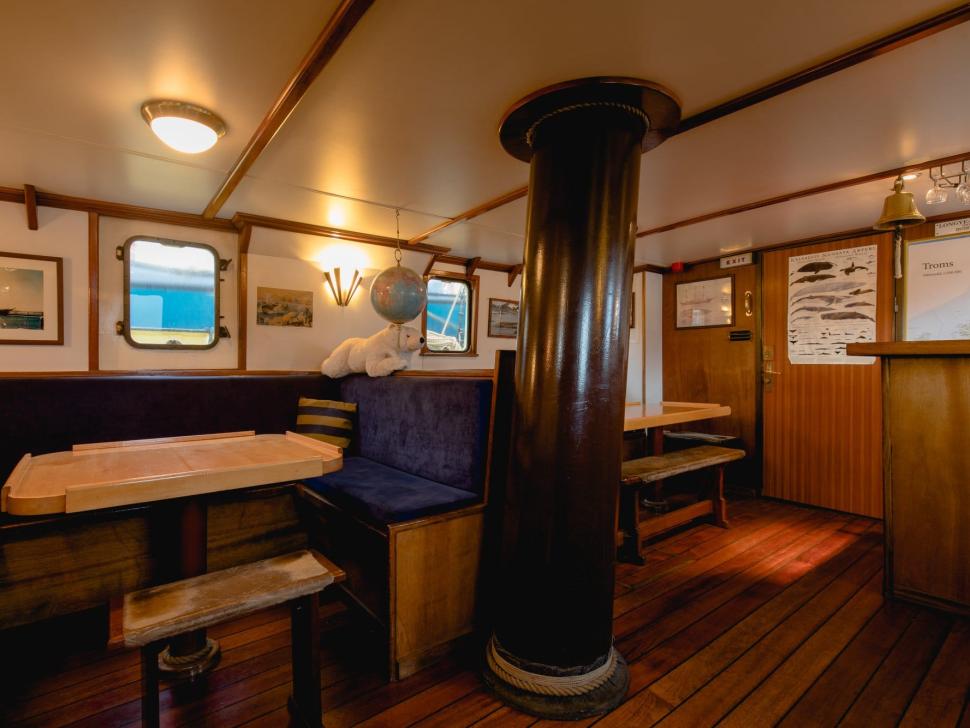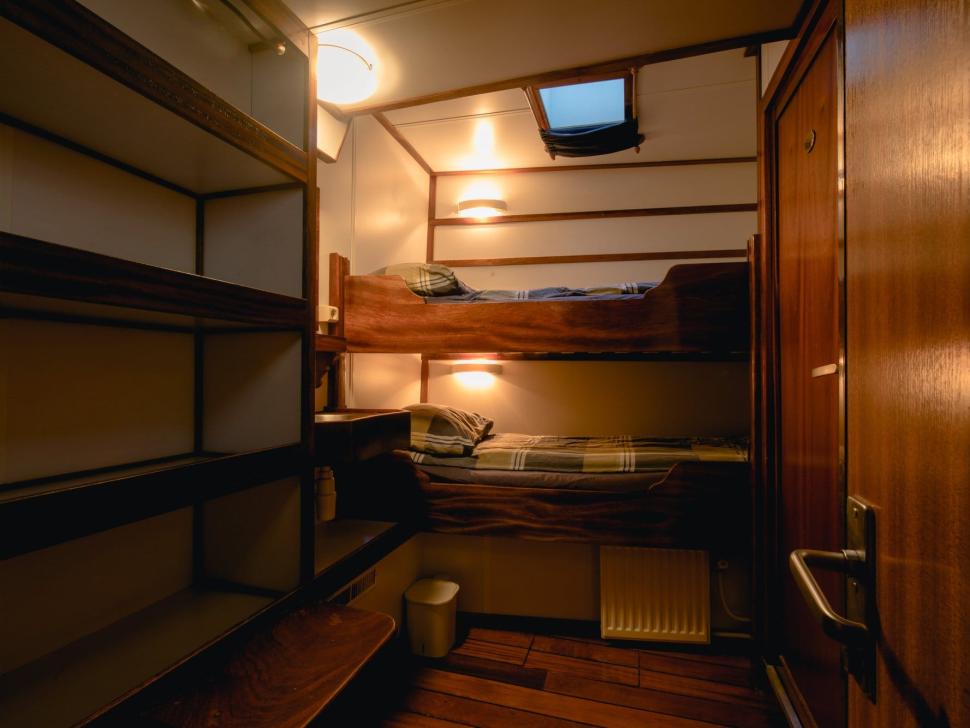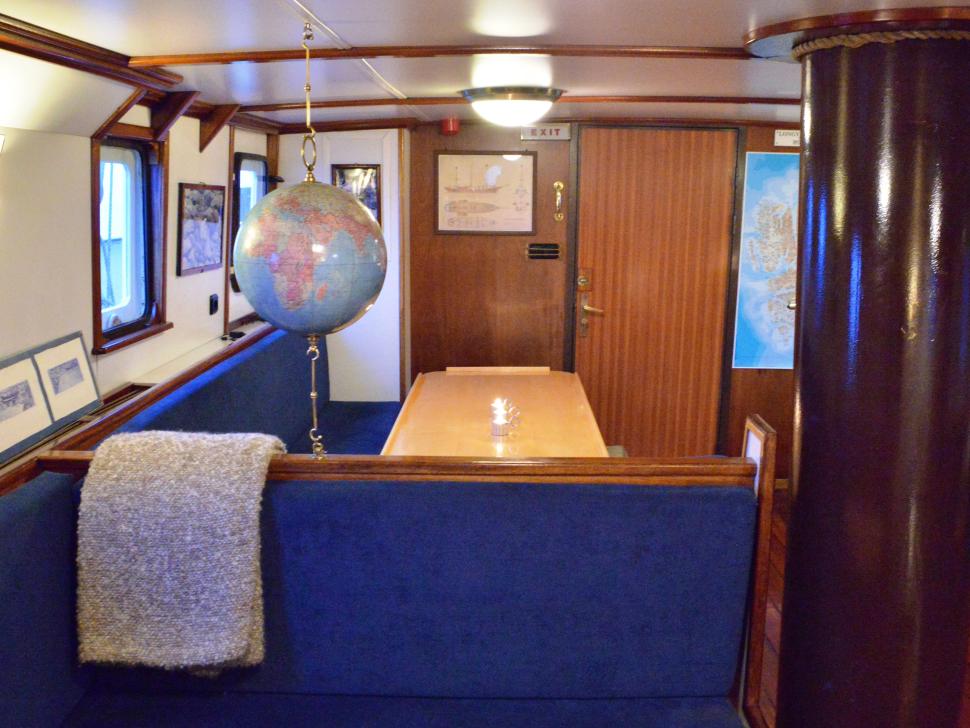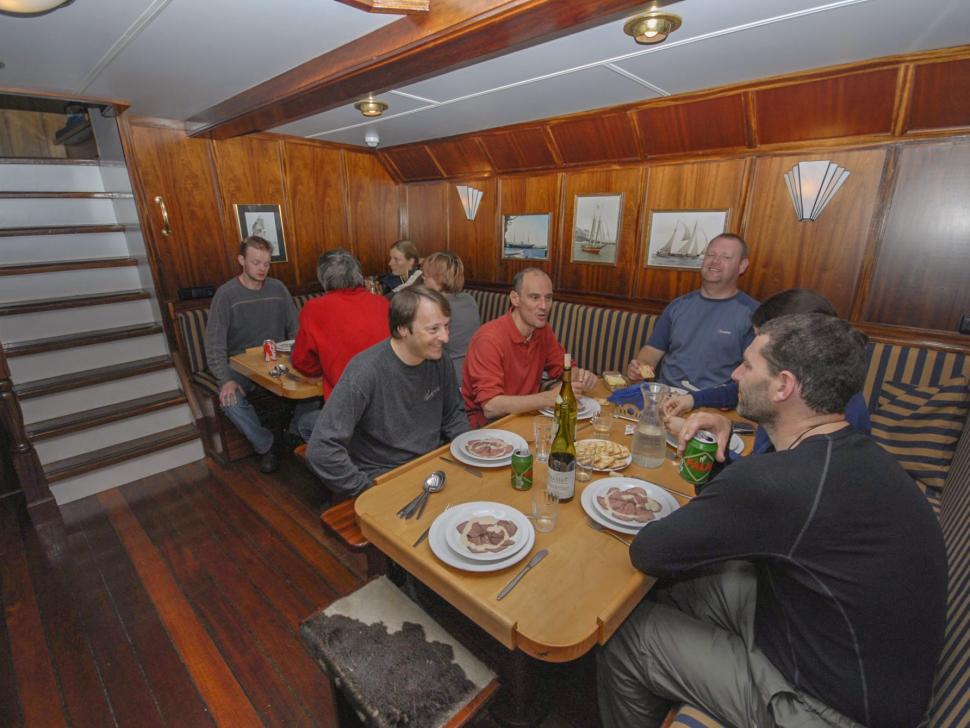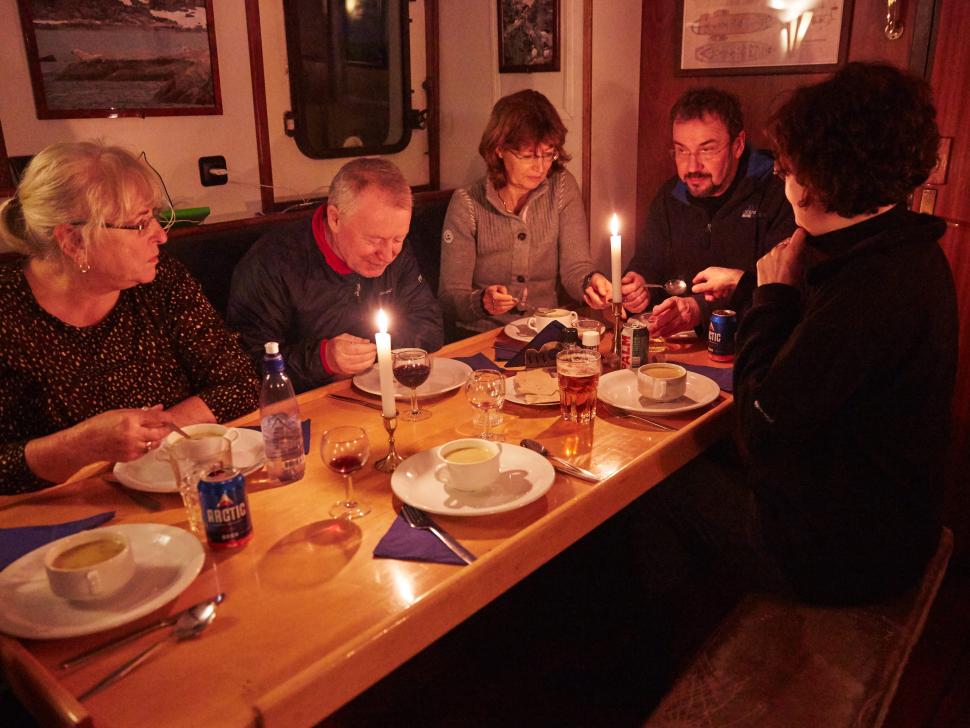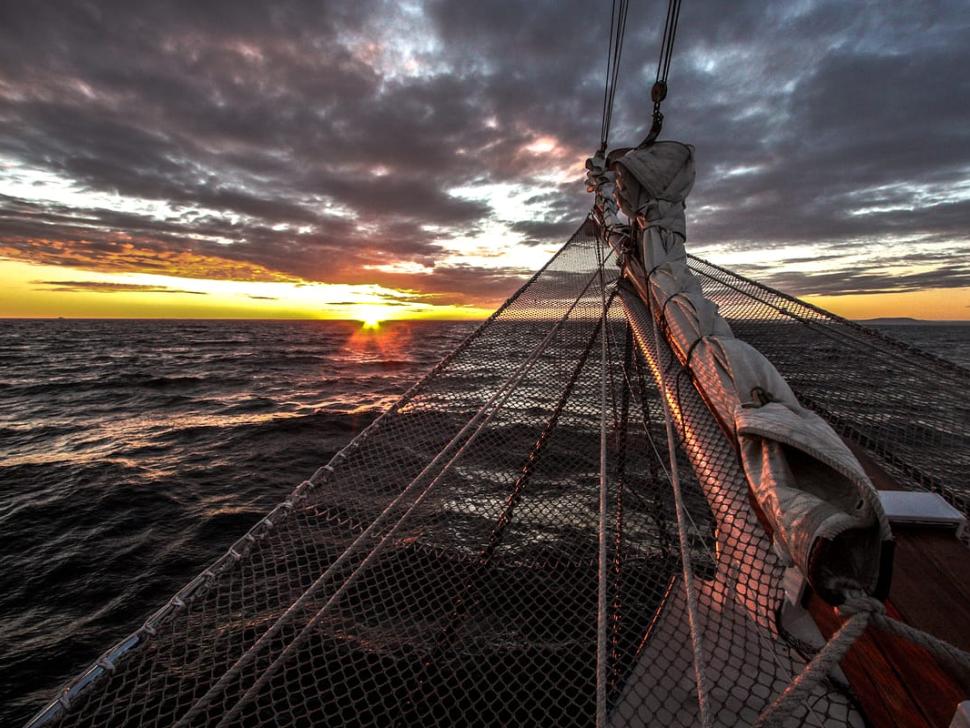 Specifications
Passengers: 20 in 10 cabins

Crew: 5

Length: 46 meters

Width: 6.5 meters

Draft: 3.2 meters

Ice class: Reinforced bow

Gross Tonnage: 300 tons

Propulsion: 360 hp diesel

Speed: 6 knots on average

Gesproken talen aan boord: English
Floorplan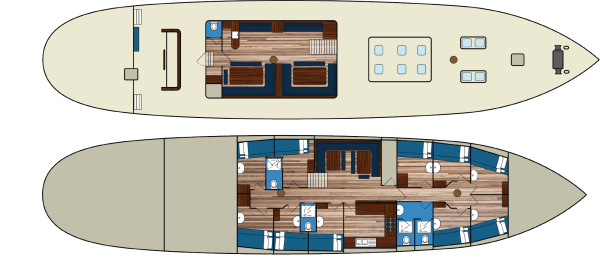 History s / v Noorderlicht
The 46-meter-long and more than 100-year-old sailing ship 'Noorderlicht' was originally built in 1910 as a three-masted lightship in Flensburg, Germany. She served most of her life as a lightship in the Baltic Sea. In 1991, the hull and the entire ship were thoroughly renovated and a new engine was installed.
Perfect for expedition cruises to Spitsbergen
The 'Noorderlicht' is now a beautiful two-masted schooner and extremely suitable for sailing the Arctic waters. Because of its small size and depth, it is very suitable for exploration trips to remote islands and coasts. The large, open deck offers good viewing possibilities, even under sail. A zodiac is available to put passengers on land for making beautiful guided walks. The captain has been sailing for many years and has a lot of experience in Spitsbergen and Northern Norway. The authentic decor of the ship and the cozy atmosphere make it a pleasure to stay on board. The enthusiastic crew will do everything possible to ensure that you have a wonderful and unforgettable journey.
The 'Noorderlicht' offers cozy, authentic nautical accommodation for 20 travelers, with small but comfortable double cabins. All cabins have 2 beds above each other, a built-in cupboard and a sink with hot and cold water. There are shared showers (4) and toilets (5). Instead of portholes, the cabins have frosted glass in the ceiling, allowing daylight to enter the cabins.
Ages and nationality on board
The passengers on a Northern Lights trip are usually between 30 and 80 years old - the majority usually between 30 and 55 years. The Noorderlicht expeditions attract travelers from all over the world, on many trips there are travelers with different nationalities on board. These travelers are characterized by a strong interest in nature and the desire to explore remote areas. The friendships and team spirit that develop on board are an important part of the expedition experience. Passengers are invited to help with sailing, such as hoisting the sails and steering and navigating the ship, but helping is not mandatory. Sailing experience is also not necessary.
Catering on s / v Noorderlicht
Every day, three meals from the international kitchen are prepared by the cook and served in the two cozy living areas. The cook will always try to take into account a specific diet as much as possible, but it is not always possible to satisfy 100% of all diets because of the limited possibilities and stocks on board.
Seasickness
Although there are often hazards in sheltered fjords, there is sometimes a chance of seasickness. If you expect to experience this, ask your doctor beforehand which medication is suitable and what the side effects are. There is no doctor on board the Northern Lights. To prevent or reduce seasickness, avoid the best alcohol, tobacco, and closed spaces. Most people feel better on deck, looking at the horizon or lying in bed. Strangely enough, you will feel better with a little food in the stomach, such as crackers or toast. Remember that when you are seasick, medication helps a little.
Dress code
The passengers on board the Noorderlicht are generally informal and practically dressed. Bring casual and warm outdoor clothing for all possible activities. Bear in mind that you will be outside a lot on board to admire the beautiful landscapes from the deck, but that it can be slippery there. Therefore take sturdy shoes with you. Wear warm clothing in multiple layers because it is comfortably warm inside the ship, but usually cold on deck. Slippers, Croqs or other "indoor shoes" with a rubber sole are practical and comfortable to wear inside.
Electricity
The electricity on board the ship is 220 volts, 50hz. The sockets are the standard European model with two thick round pins. American passengers need a 220V / 110V inverter.
Excursions & going ashore
Excursions are planned every day on land when the weather and ice conditions permit. The walks will take an average of 3 to 6 hours and are about unspoilt terrain, there are few hiking trails in Spitsbergen. A flexible attitude is important on board; the program and walks are regularly adapted to, for example, the weather conditions, the ice situation or the wishes of the passengers. Plenty of time is spent on the fauna, vegetation, geography and history of the area. Sometimes lectures are given or documentaries are shown on board.
Tipping
The usual tips to the crew and expedition leader are given to the Captain at the end of the voyage, who distributes it honestly about the guide and crew. Giving a tip is a very personal matter and the amount you want to give is your own choice. As a general guideline, we suggest an amount of 8 to 10 Euro per cruise day per person. We recommend giving cash Euro's or Norwegian Kroner.
Non-smoking policy
A non-smoking policy applies on board the 'Noorderlicht'. Please respect the wishes of non-smokers.
The crew
The crew of the 'Noorderlicht' consists of three experienced Dutch sailors, a cook and an expedition leader. The sailors are in charge during sailing and will bring the passengers to land. While sailing, help from the passengers is welcome for handling the sails and taking the helm, but it is not mandatory.
Your physical condition
You must have good health and a reasonable physical condition and be able to walk 3 to 4 hours per landing. Although the ship often sails to follow the planned route, we want to spend as much time as possible on land. You are free to remain on board the ship during a landing, for example when landings are too tiring or heavy. In the polar regions there are few or no ports or quays to moor. To land on the remote beaches or rocky coasts we use a zodiac, a stable rubber boat. To participate in the landings you must be able to descend from the ship by a short rope ladder about 1 meter in the zodiac. The crew will assist you with this. This will improve after a few times. It can be smooth and rocky on land. You are traveling in a remote area, without access to advanced medical facilities, so you can not take part in this expedition if you have a life-threatening condition or if you need daily medical care.
Would you like to sail along with the
Noorderlicht ?
Explore some of our sailing cruises