Flying Dutchman
UK , Scotland
Sailing vessel The Flying Dutchman
The Flying Dutchman is built in 1903. In 2004 Klaas bought this ship and reconstructed it in order to serve as a passengers' ship that is able to sail the international waters. The ship has a worldwide license according to international safety rules and the ship has been outfitted with the latest navigation and communication systems.
The interior is warm and cosy. The mahogany wood adds to the maritime atmosphere. Refreshments can be found at the bar which is provided with a beer tab. Each cabin has its own bathroom with toilet and shower. Outside you will find plenty of spots to sit, relax and enjoy the passing scenery.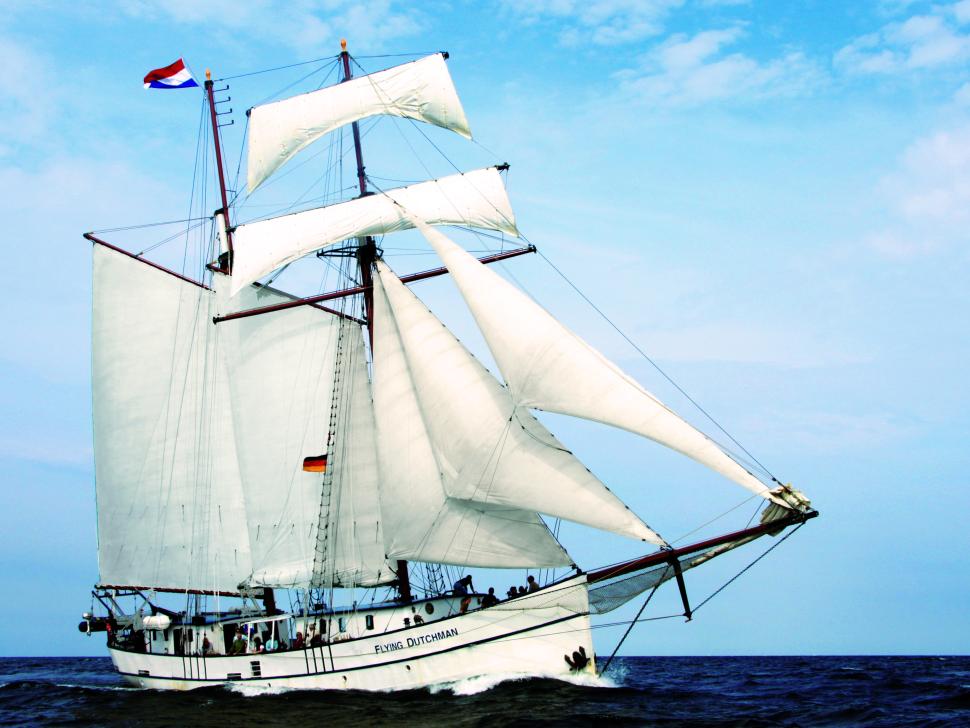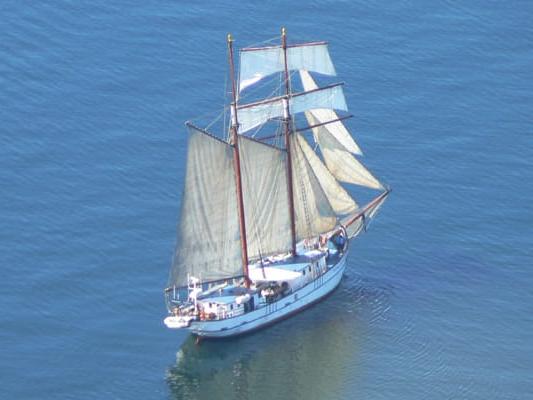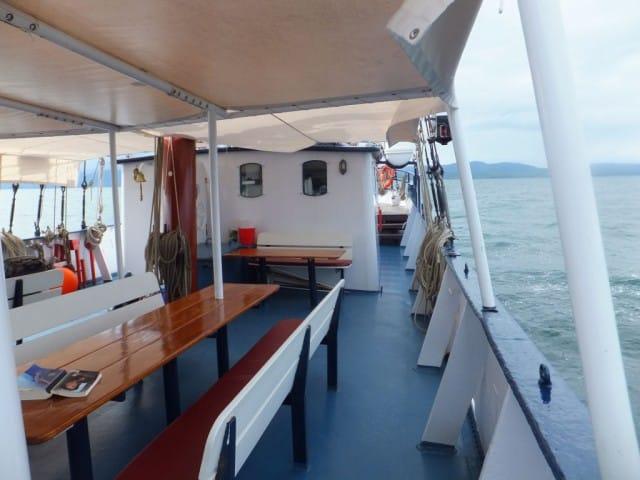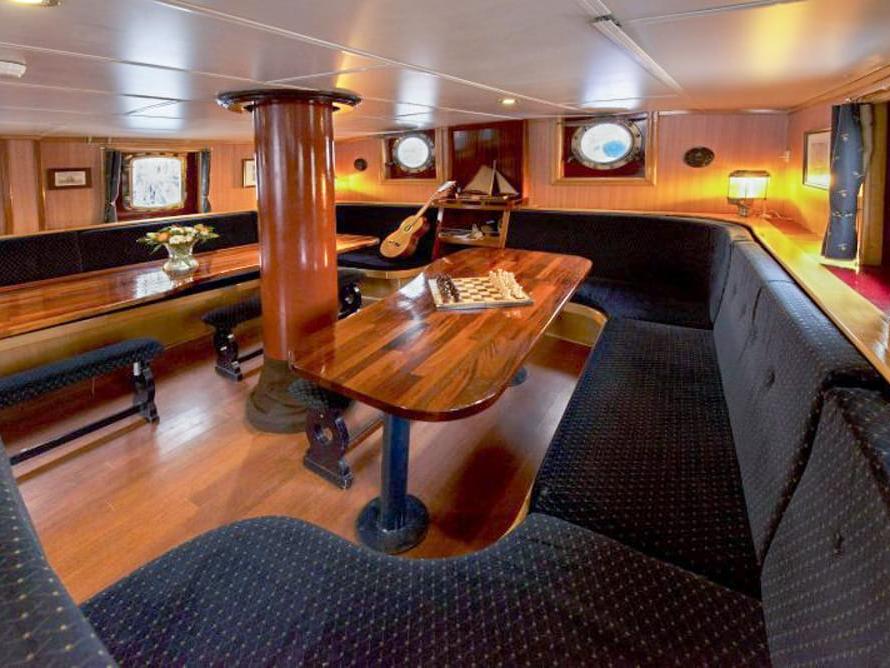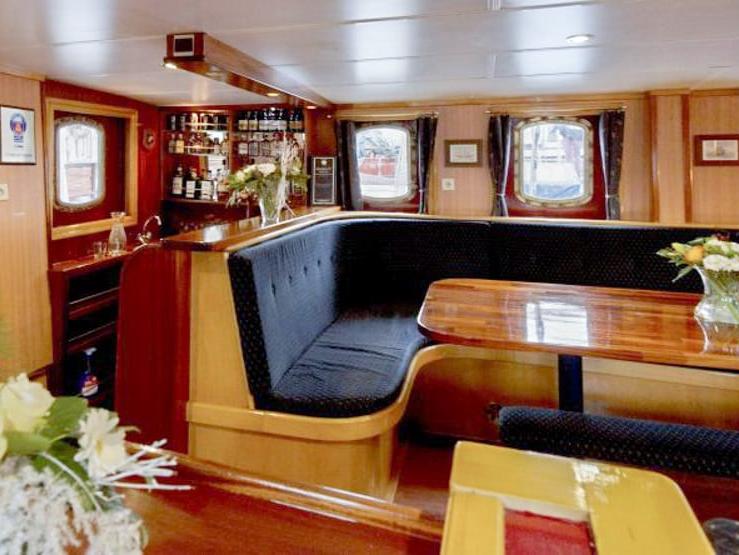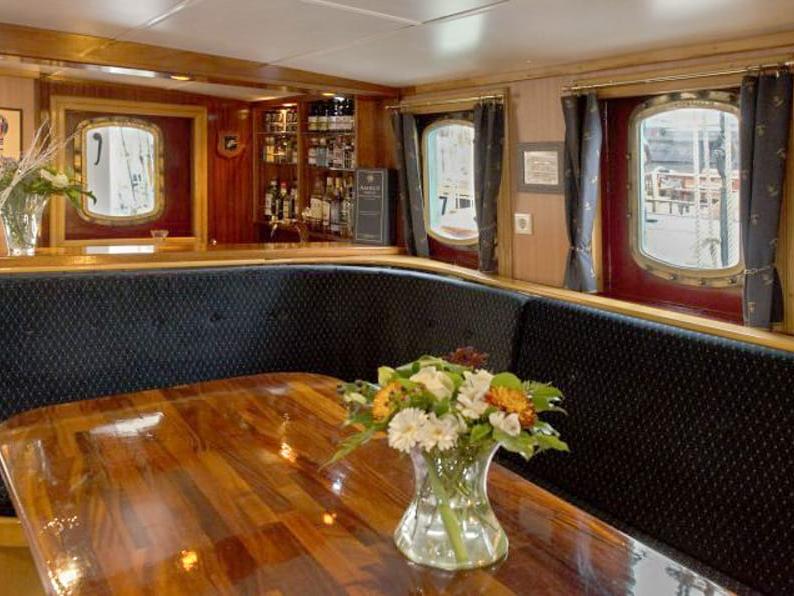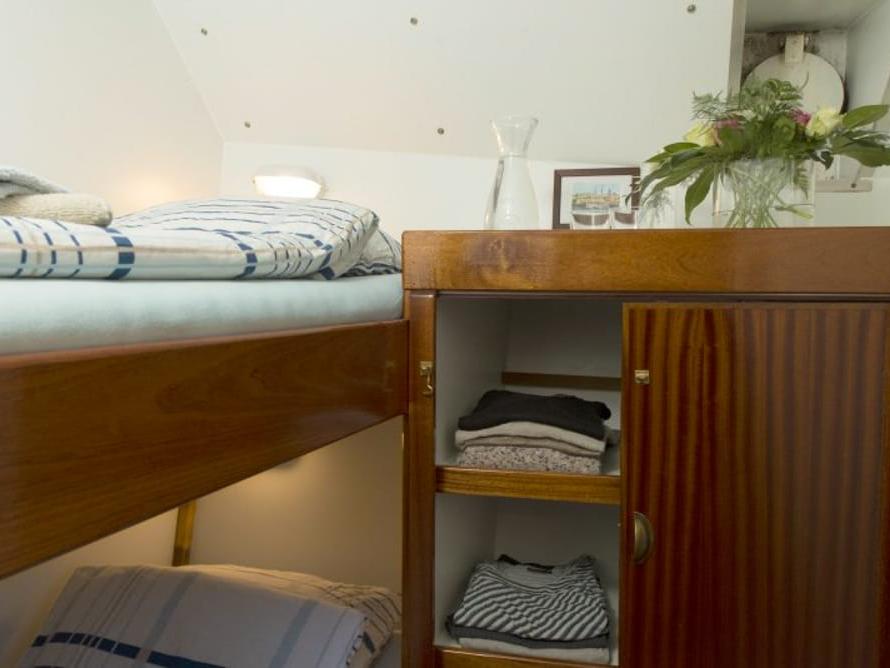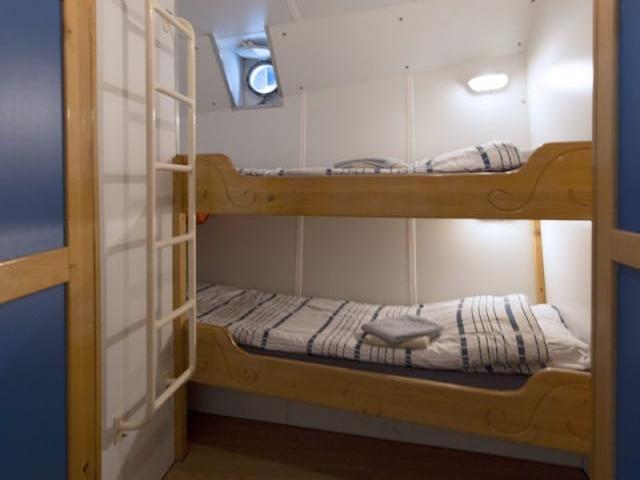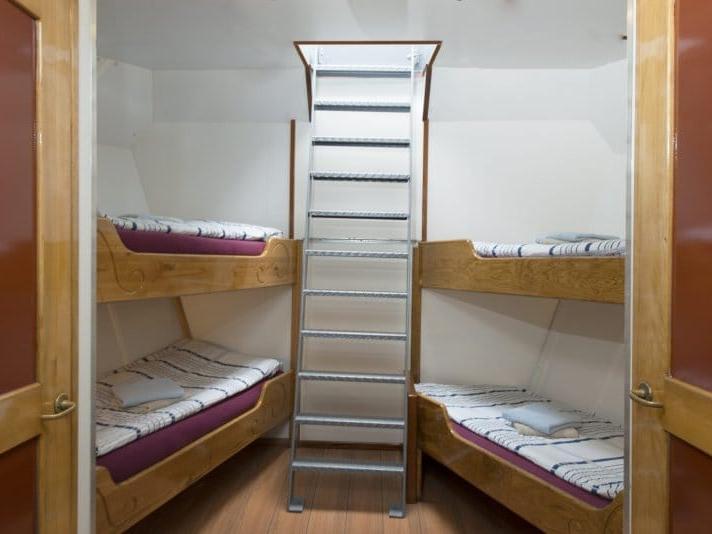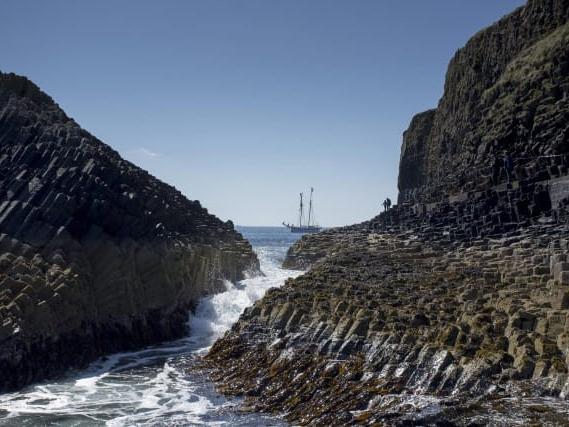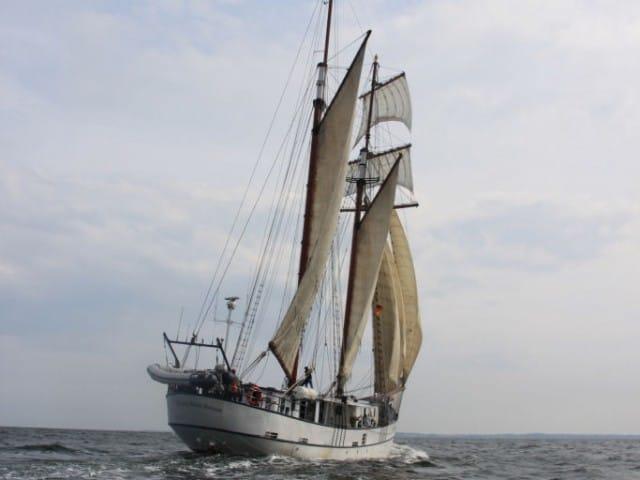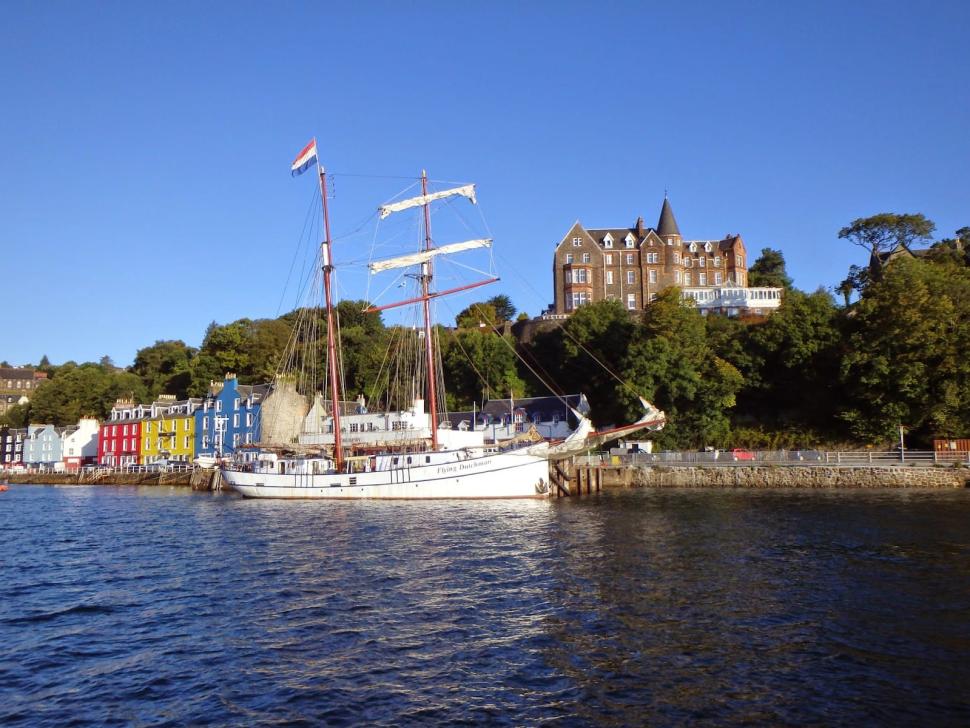 Specifications
Passengers: 26

Length: 39.55 m

Width: 6.50 m

Draft: 2.5m

Year of construction: 1903

Displacement: 120GT

Number of sails: 8

Sail area: 480m2

Rigging: 2 mast top sail schooner

Sailing area: Scotland

1 4 person cabin

11 2 person cabins

standard & luxury cabins

Each cabin has its own toilet, sink and shower

central heating and air conditioning in every cabin

Bar with beer tap

220 volts

Gesproken talen aan boord: Dutch, German, English
Floorplan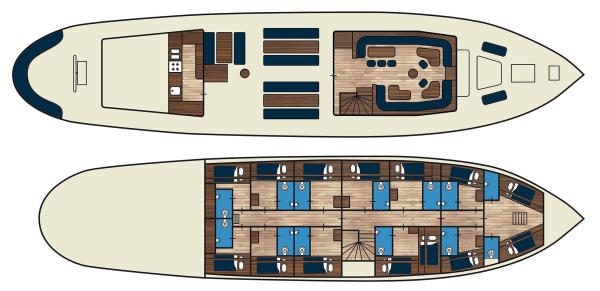 The salon
The main room is fitted with big portholes which gives the quests the feeling of space and the possibility to watch the nature from a comfortable place. There are couches and tables to sit and eat.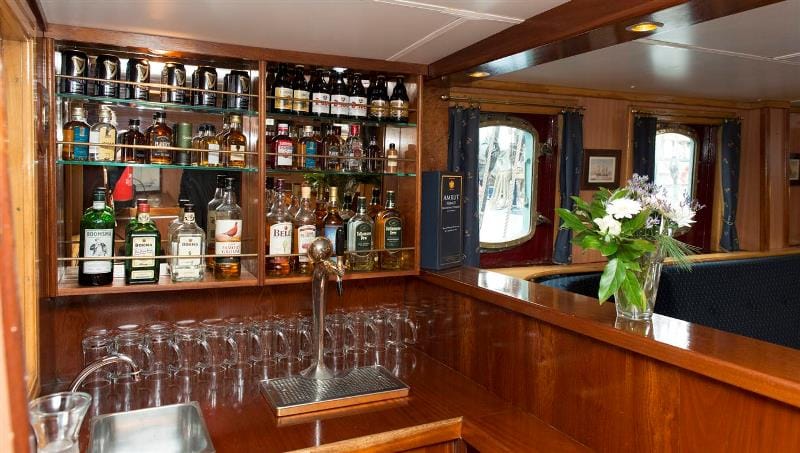 Cabins
The Flying Dutchman has 11 two persons cabins and one four persons cabin, which provide room for a total of 26 guests. All the beds are single beds stacked above each other. Yes, bunkbeds are back!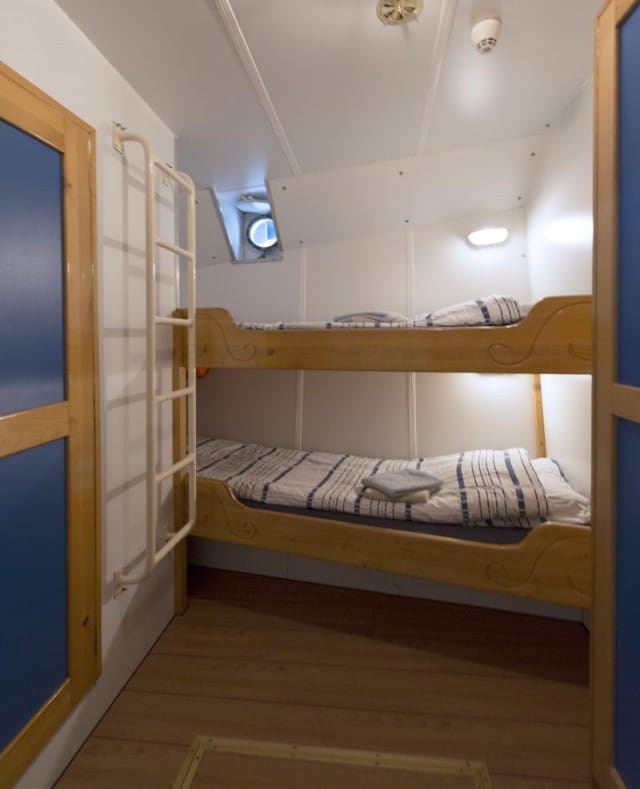 The deck
The rear deck is layered with wood, which emphasizes the traditional atmosphere of a ship. On the main deck there are 3 different tables and couches to sit on, this area is covered to protect the guests from the rainy days. 
Sailing
Cruising through water solely surrounded by sounds of nature is a treat in itself. Especially when there is 480m² sails up in the air using all the wind to push you through the water. On the ship you will have the option to participate in helping setting the sails and getting to know all the different crafts. You will be guided by an experienced crew. If you want to steer the ship, do not hesitate to ask the captain. In most cases he will be happy to teach you his craft and give you the experience of feeling a ship of 120 GT going through water. If you want to know more about sailing and all the different techniques, the crew will be happy to tell you everything they know. It's a holiday and you're invited to assist. Reading a book or sleeping all day long is perfectly fine aswel.
Would you like to sail along with the
Flying Dutchman ?
Explore some of our sailing cruises