Sailing ship Abel Tasman is a luxury two-masted schooner which is more than 40 meters long. Because of its spacious layout you always feel at ease on board. Everywhere are places where you can enjoy and relax quietly. But if you choose to be together, then there are plenty of opportunities for that too. We have 30 beds on board and with day trips we can accommodate 60 people.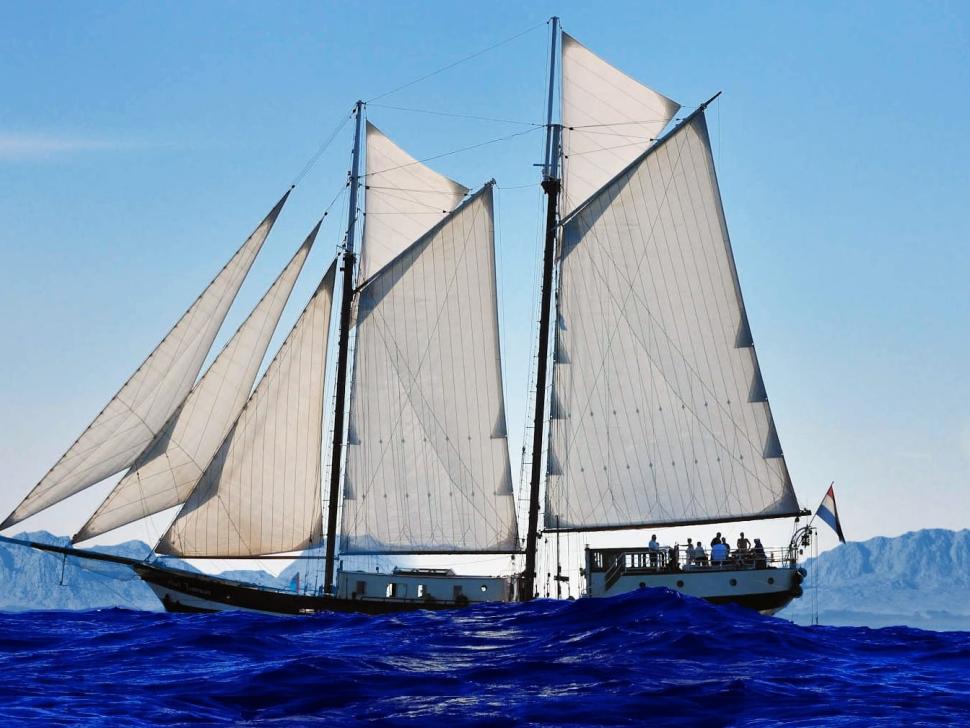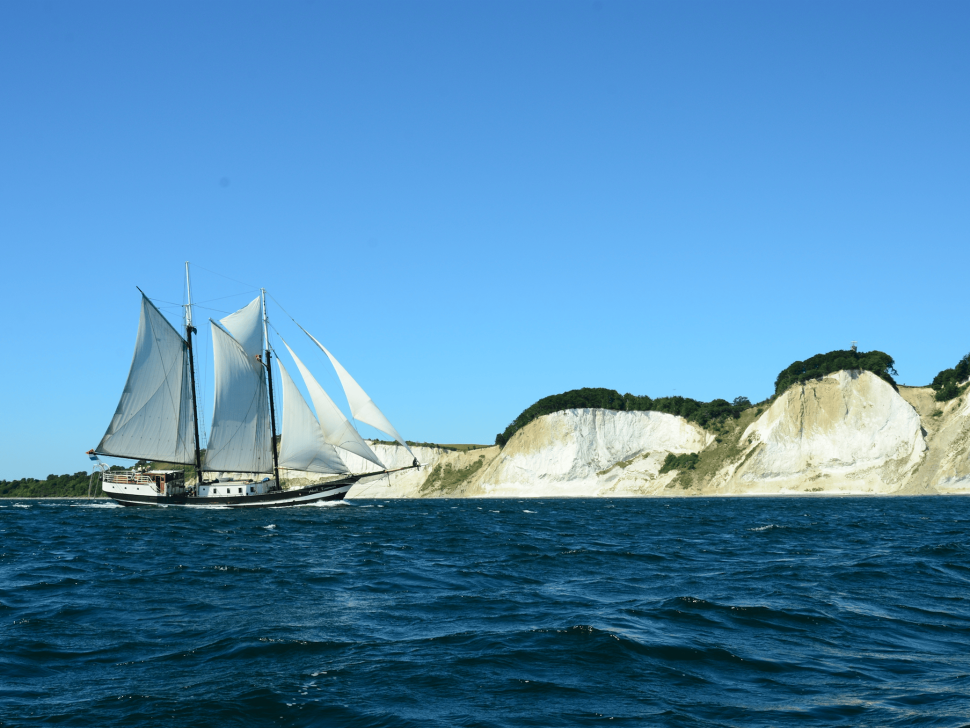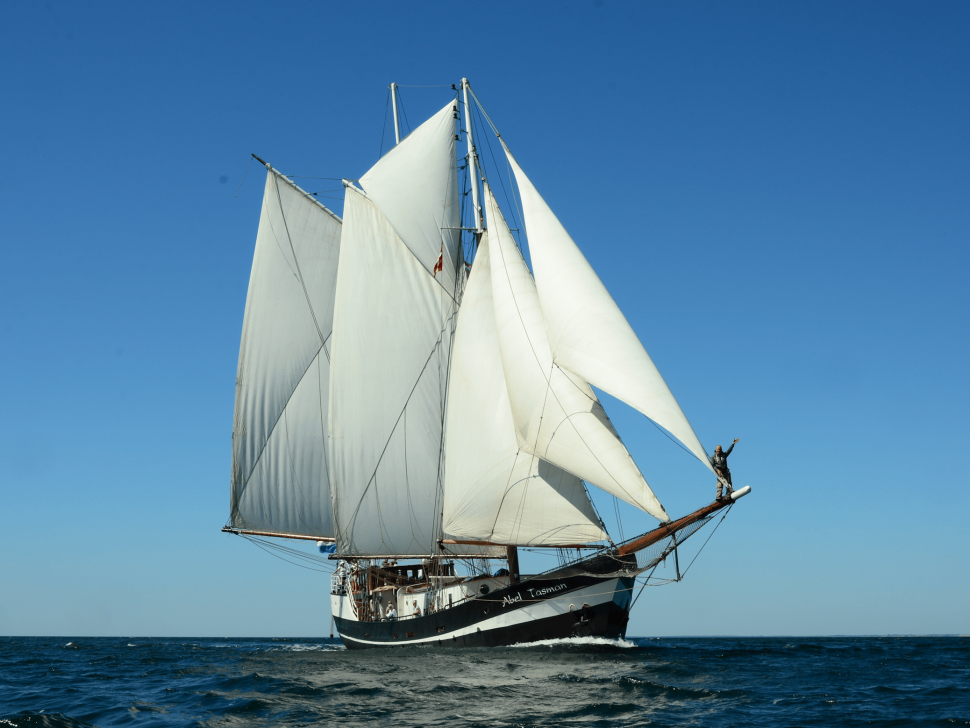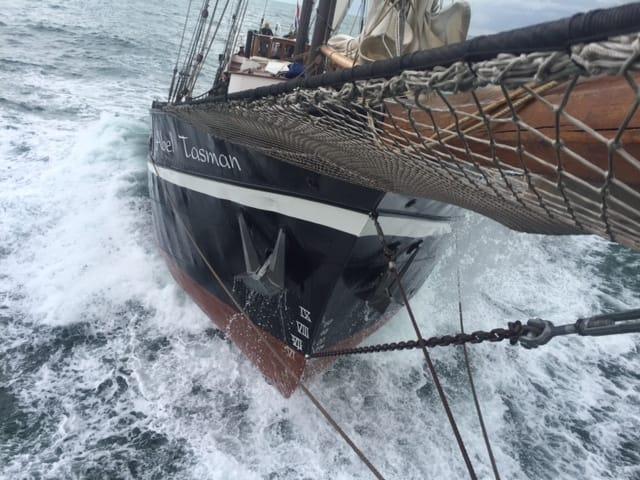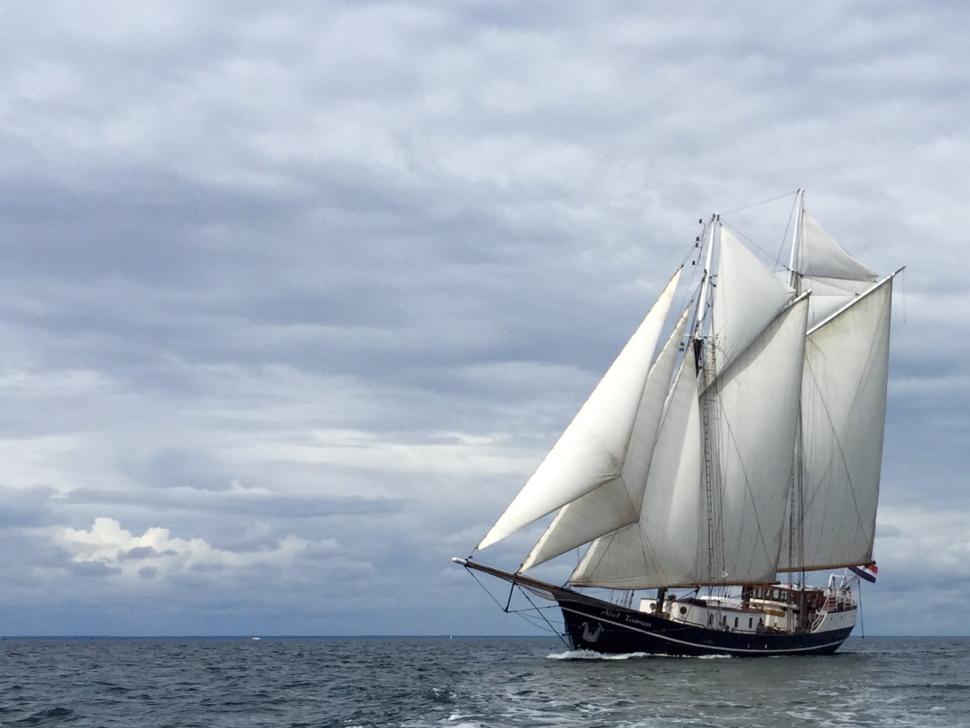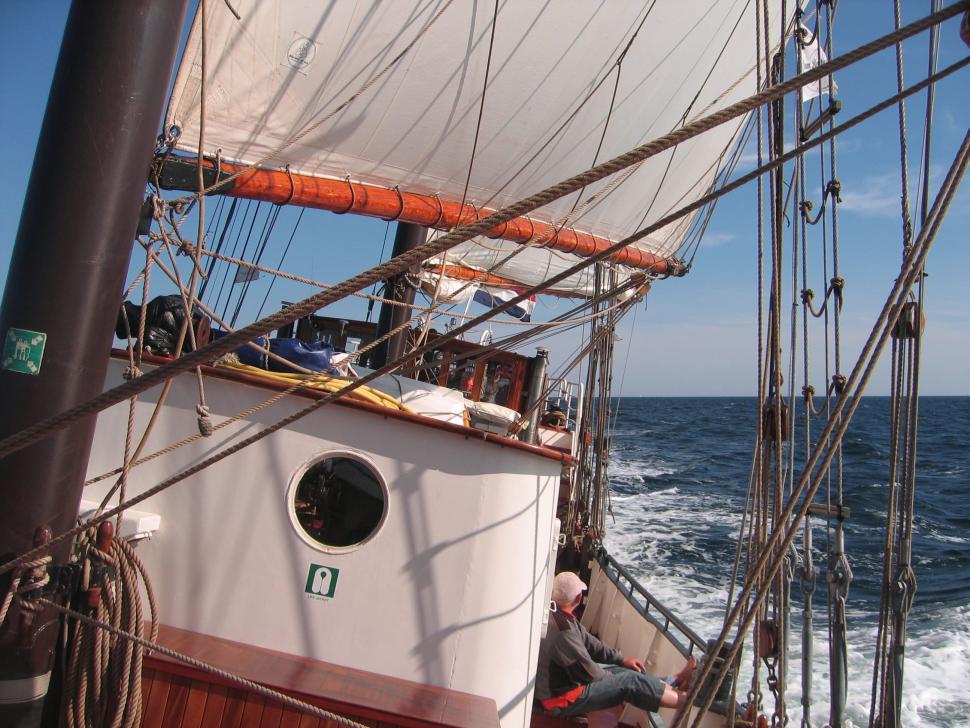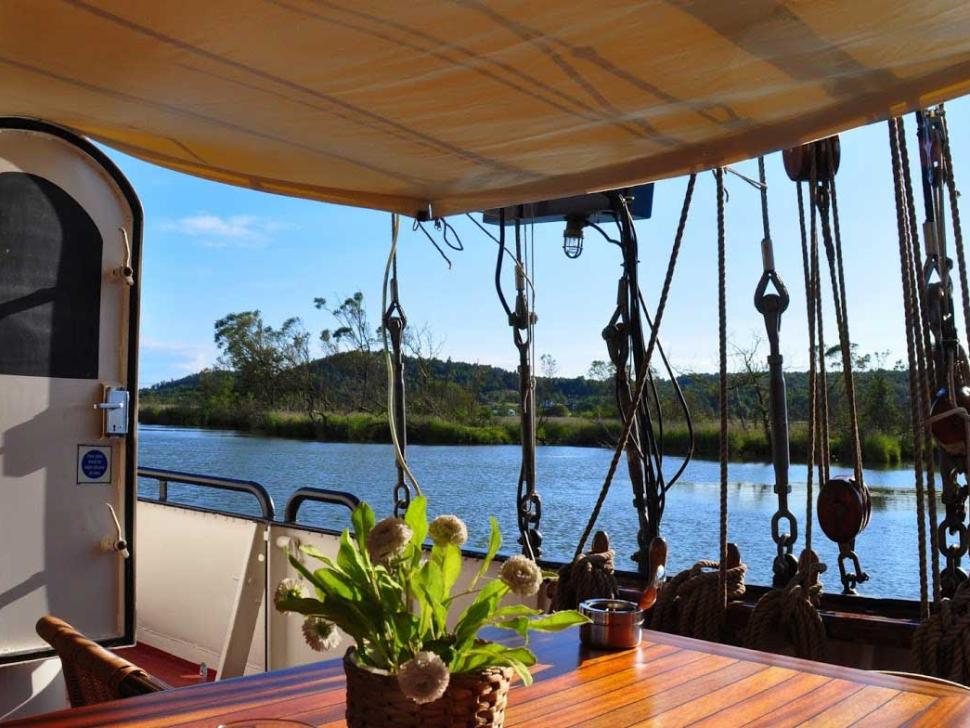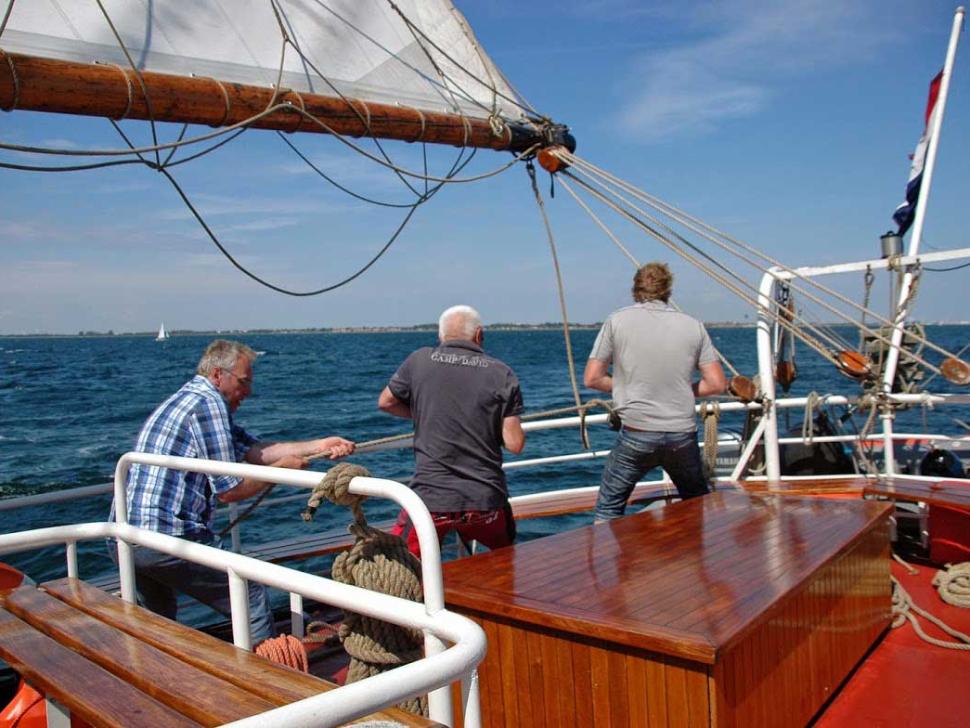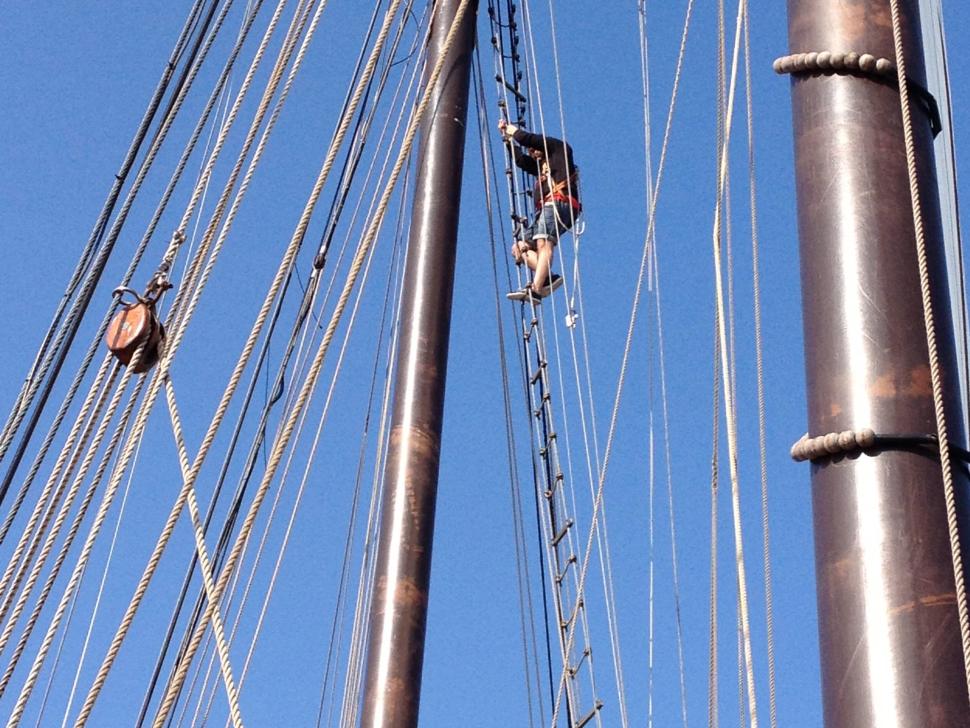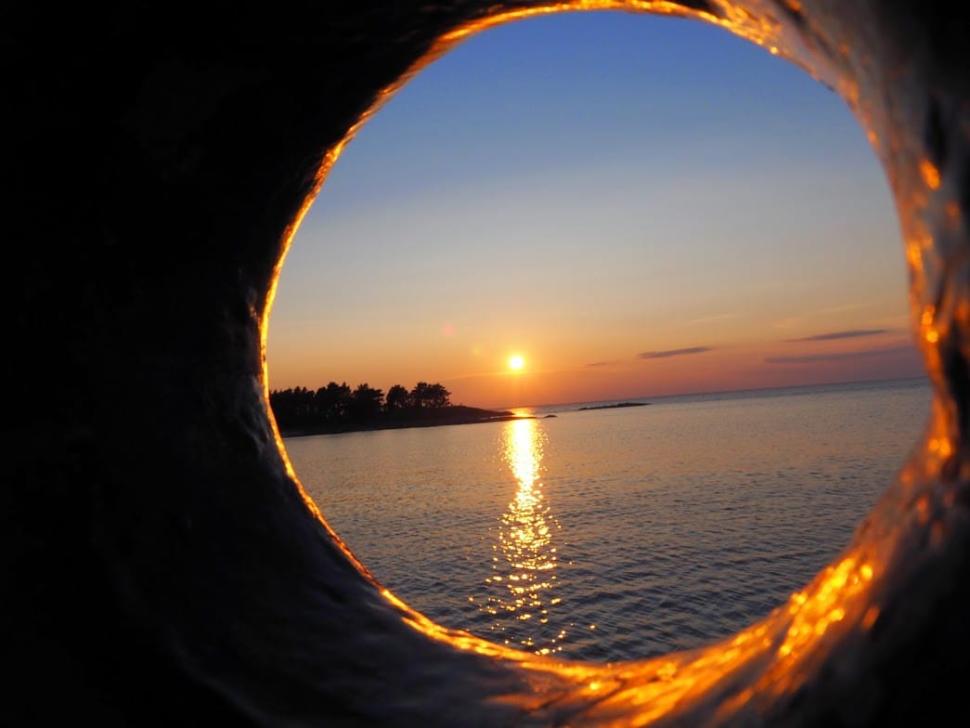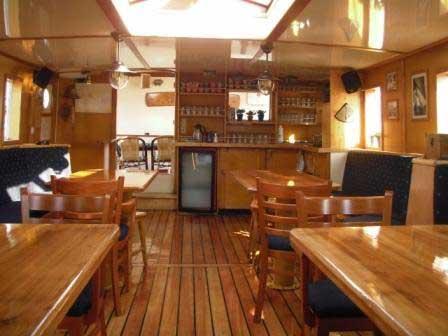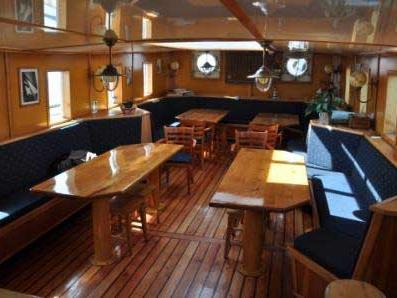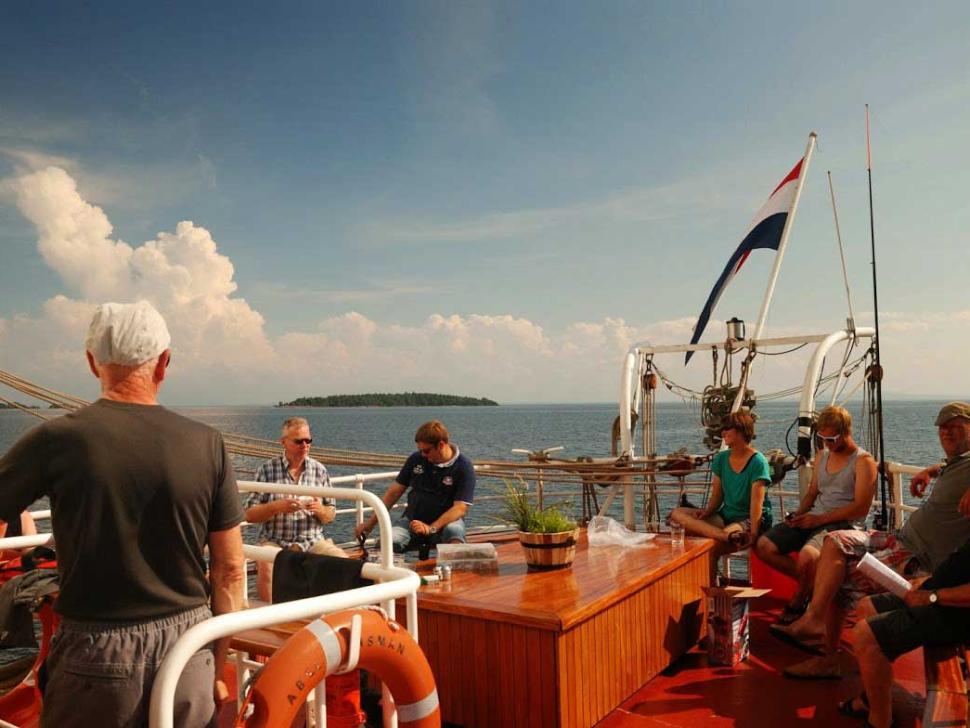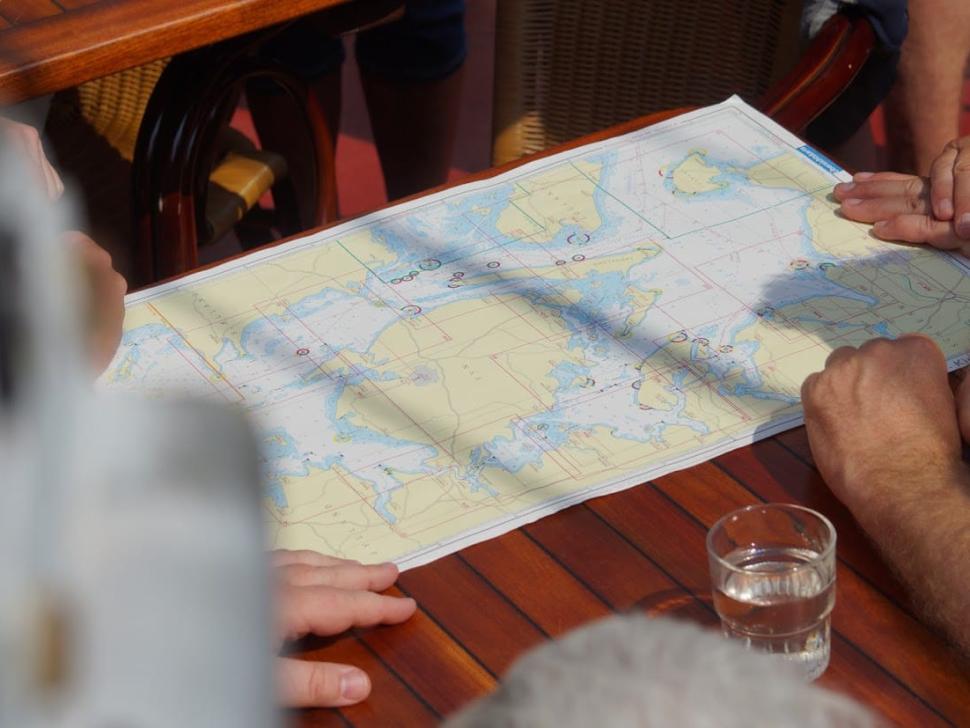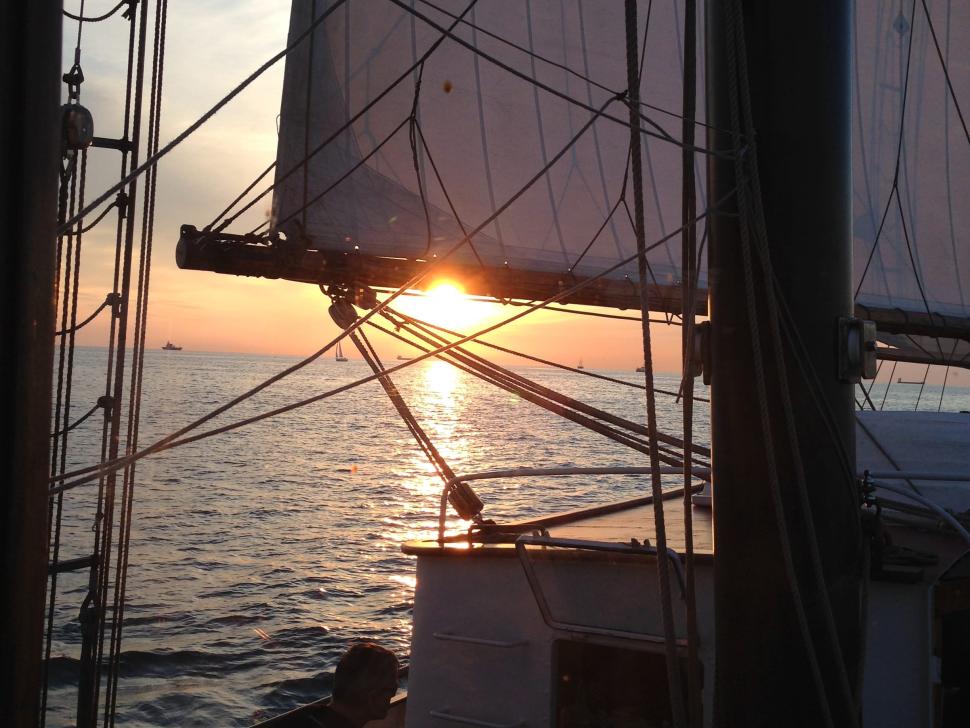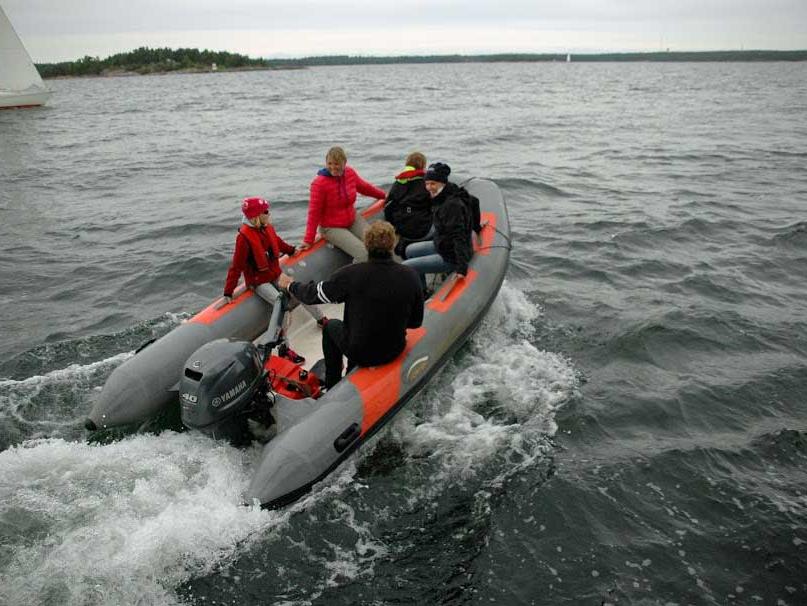 Specifications
length over all: 40.5 meters
beam: 6.60 meters
draft: 2.50 meters
sail area: 350m²
auxiliary engine: GM 235 kW / 318 hp
cabins: 12
cages 30
shower: 12
toilet: 3
day trip capacity: 60
multi-day travel capacity: 30
Gesproken talen aan boord: Dutch, German, English
Floorplan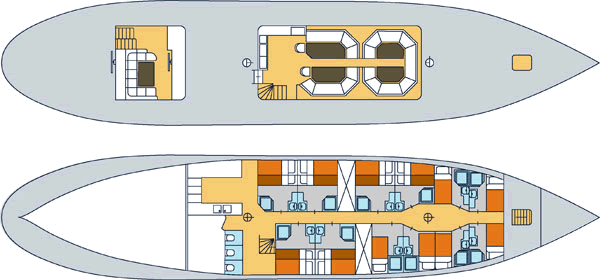 A quick peak at the central living area
Because of the deeckhouse, you have the feeling that you are part of the sailing. In this day room, there are seats in four cozy corners and a also, there is a well-equipped ship's bar with a soft drink machine, beer tap, fridge and music system at your disposal. Behind the knots board is a hidden television, which we use in the explanation of the sailing route, photo impressions, but also in presentations.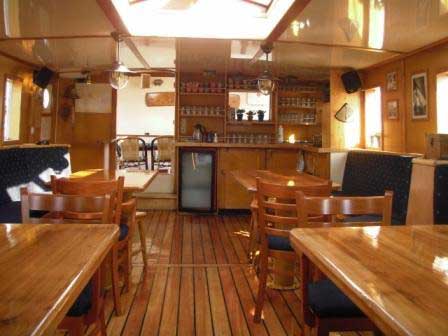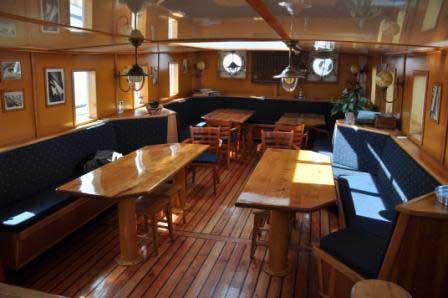 The bridge
Behold the spacious bridge where you are more than welcome when it's very cold or raining. Here is where we navigate, read maps , keep a look out but must of all, have a nice time together. There is a compass, an AIS, a radar and there are several VHF's. You can steer aboard the Abel Tasman both inside and outside on the campaign deck. The wheelhouse is always accessible to our guests during sailing.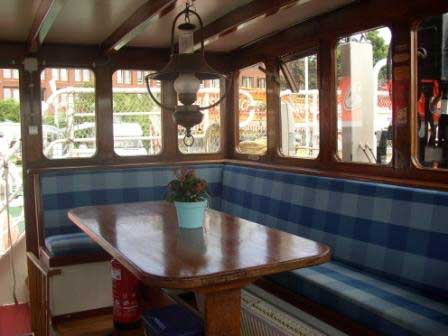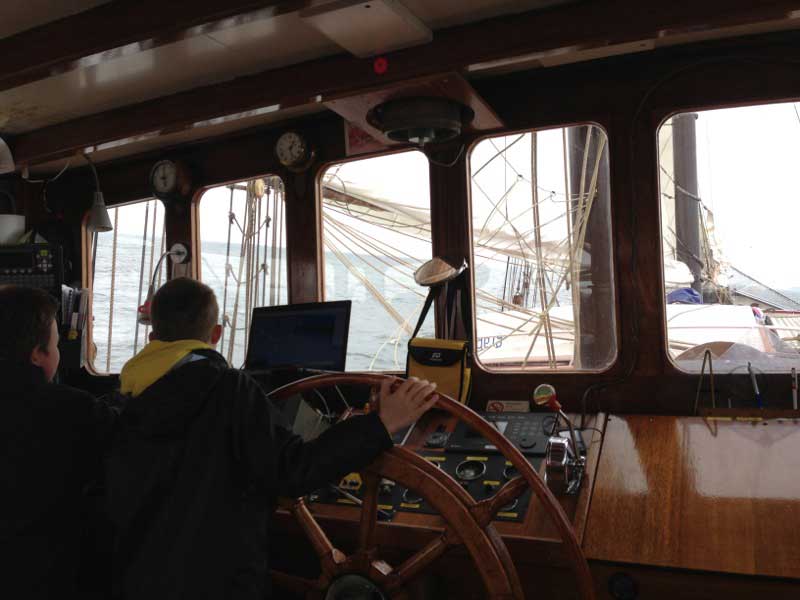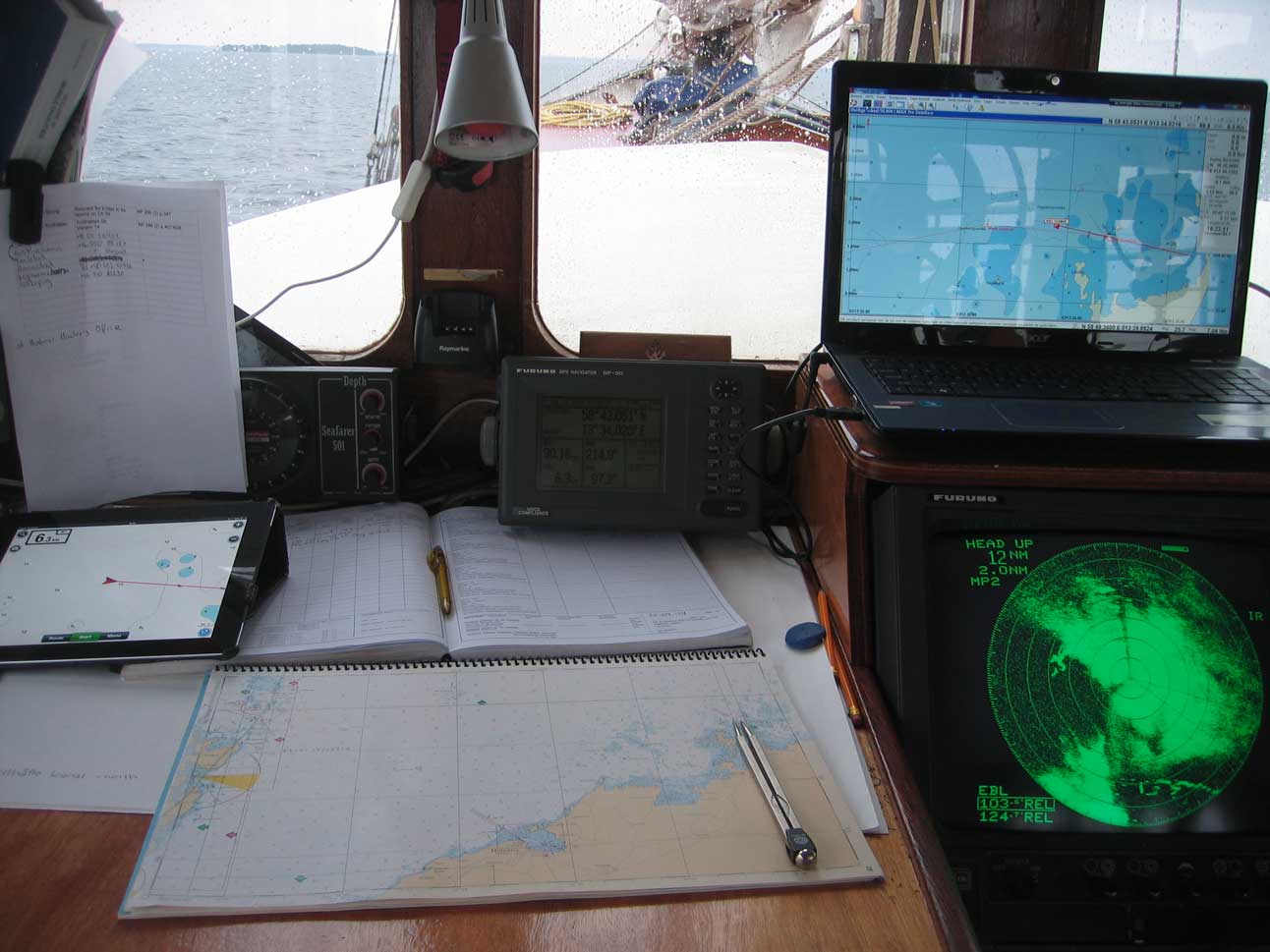 The cabins
The Abel Tasman has 30 beds divided over 12 cabins. All cabins have central heating and have their own shower and sink. There is a central ventilationsystem on the ship, because the windows (portholes) can not be opened. Why they do not open, you will notice when we go sailing ... the portholes then look like the window of your washing machine. Seven cabins have a double bed and a single bed. The 5 double cabins have a bunk bed and there is 1 single cabin. There are 3 toilets in the corridor, which can be used just like at home.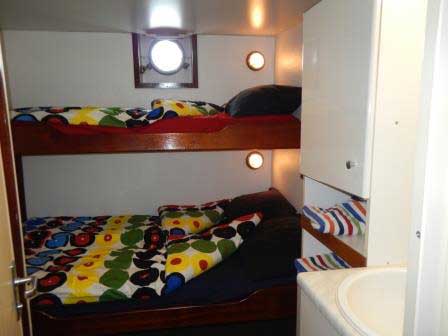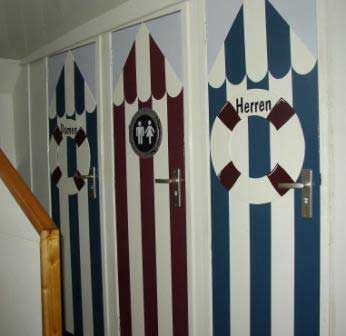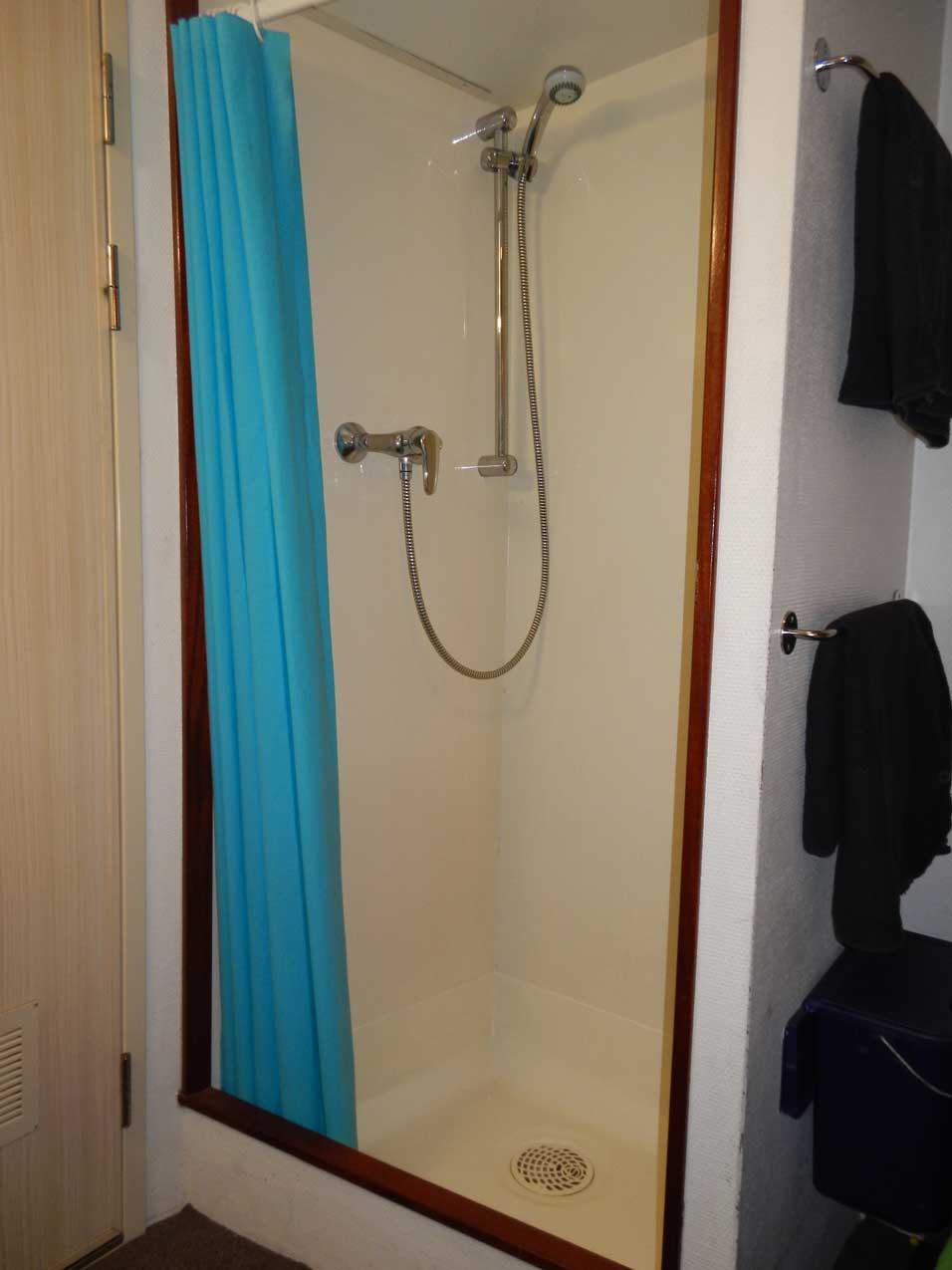 The kitchen (galley)
The galley is fully professional and there is enough material to cook for large groups. You will find in our galley include:
hot air oven

Refrigerators and freezer

a dishwasher

coffee machine

Cooker with 6 gas burners

Hood

Spacious sinks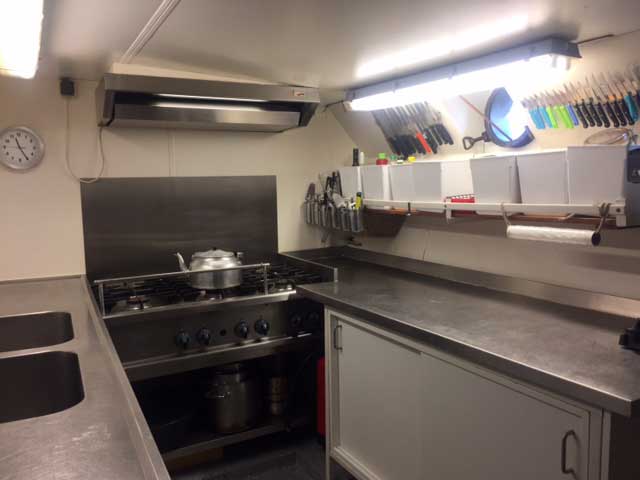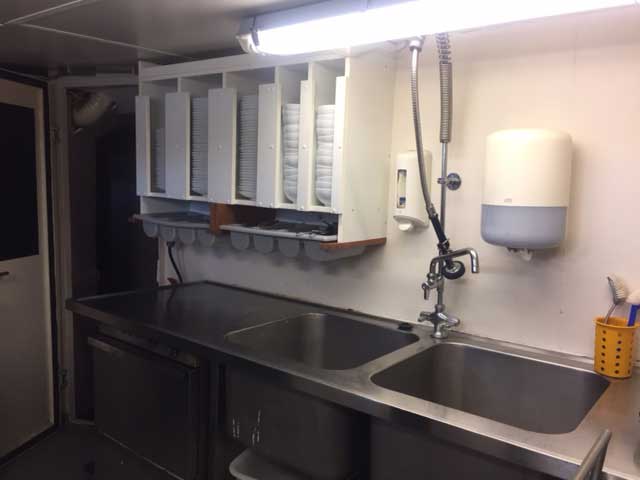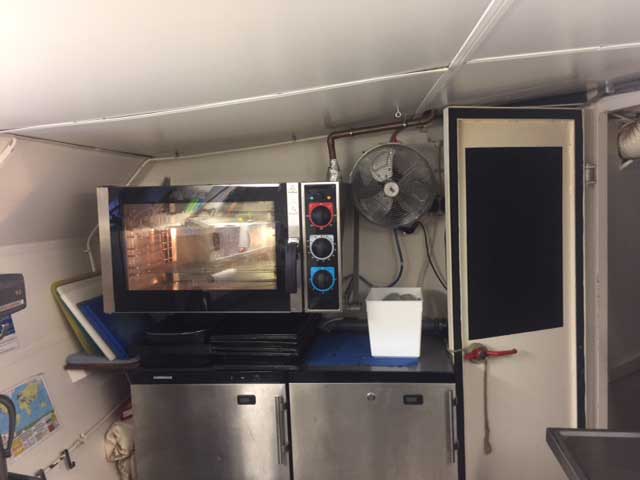 A look outside
On board our sailing ship there are a lot of nice places to sit, lie or 'hang'. On the middle deck are two tables, a long bench and chairs. This is usually the central point outside where a lot of talking, reading and laughter is done. There is a cover on top, which stops both sun and rain. In the gangways (the walkways on the side) are long benches. Here you will always find a wind sheltered spot! On the front deck there are 3 spacious wooden boxes, on which you can relax. But the front deck is so spacious that you can stretch out there for a nap. On the aft deck, apart from a bench near the steering wheel, there are benches all around and a large table in the middle. 30 people can sit here!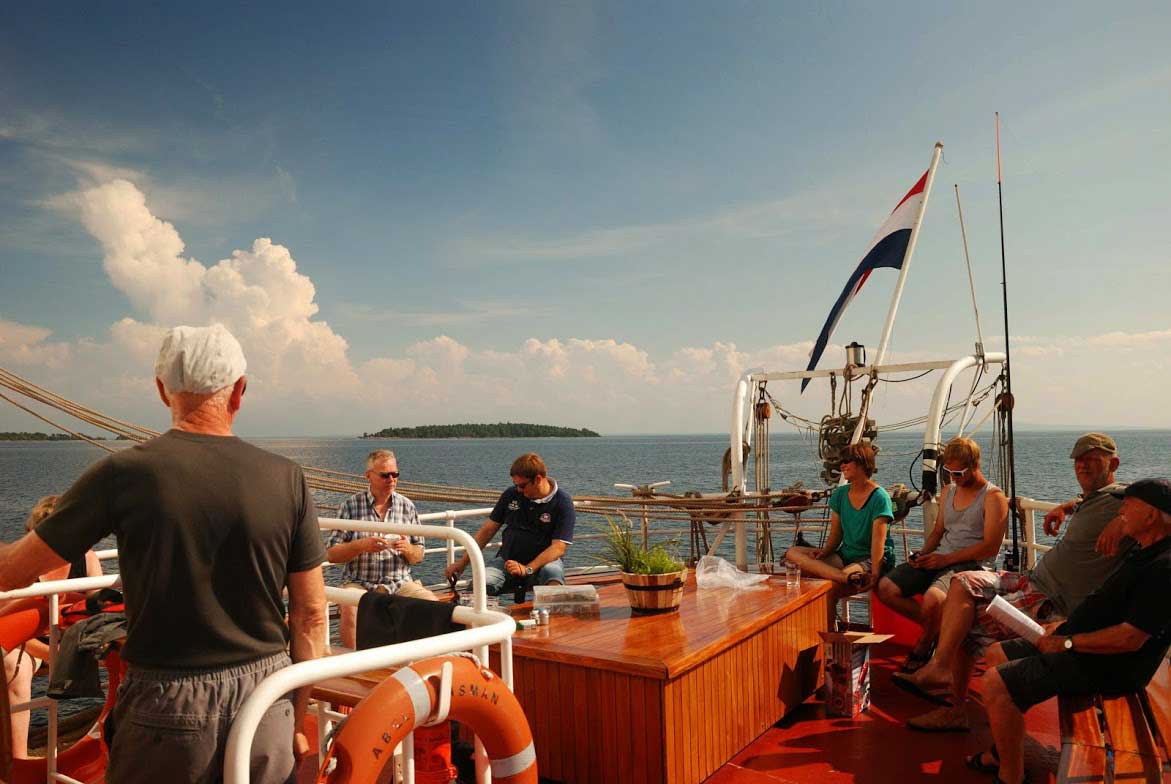 History lesson!
Who was the namesake of our sailing ship: Abel J. Tasman?
Abel Janszoon Tasman lived from 1603 to 1659. He was born in the village Lutjegast in Groningen. He came into service at a young age with the VOC: (Dutch East India Company). Abel was a sailor, helmsman, skipper and, after all, commander of several sea-going sailing ships who had to protect the Dutch trade.
Abel J. Tasman is best known for the long voyage of discovery of 1642/1643 when Tasmania and New Zealand were discovered. In 1642 Abel Tasman received the order from the VOC to find a good and safe route to South America. At that time they knew at the VOC that the earth is round, so he had to sail from Indonesia to the east to find a sea route to South America along the other side of the earth. Tasman got 2 ships Heemskerck and Zeehaen, mate Frans Visscher (negotiator with new discovered peoples) and merchant Isaac Gilsemans (made maps of all the new things that they would encounter).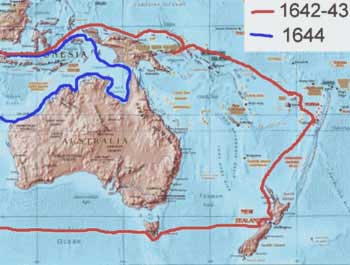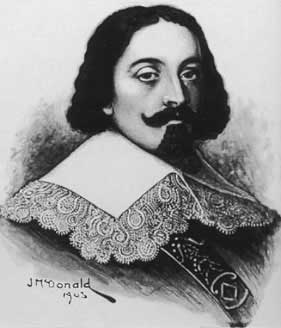 Would you like to sail along with the
Abel Tasman ?
Explore some of our sailing cruises