sailing on the North Sea from Cherbourg (Fr) to Rostock (Du)
North Sea
Cherbourg > Isle of Wight > Scheveningen > Terschelling > Brünsbuttel > Rostock
Sail along a tall ship from France to Germany
On Friday, between 8 and 8:30 pm, you come aboard our 40 meter long seagoing sailing ship. This large French city is a metropolis with an important, lively port and was a strategic point in the Battle of Normandy. After you have removed your luggage in your cabin, it is high time to meet your traveling companions and the nautical crew. Naturally, care has been taken of the inner person. After the crew has explained some board rules, the weather forecast and the possible itinerary are discussed with each other. During this sailing trip we will cover a lot of sea levels, it is really a trip for adventurers. 
Friday, July 24 (8 pm) - Wednesday, August 5, 2020 (9.30 am)
port of departure Cherbourg (F), port of arrival Rostock (D)
€ 1,079.10 / 1,199,
including full board
Gesproken talen aan boord: Dutch, German, English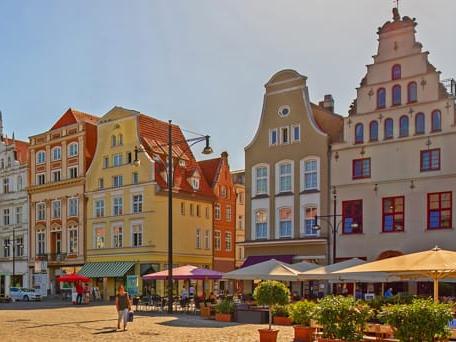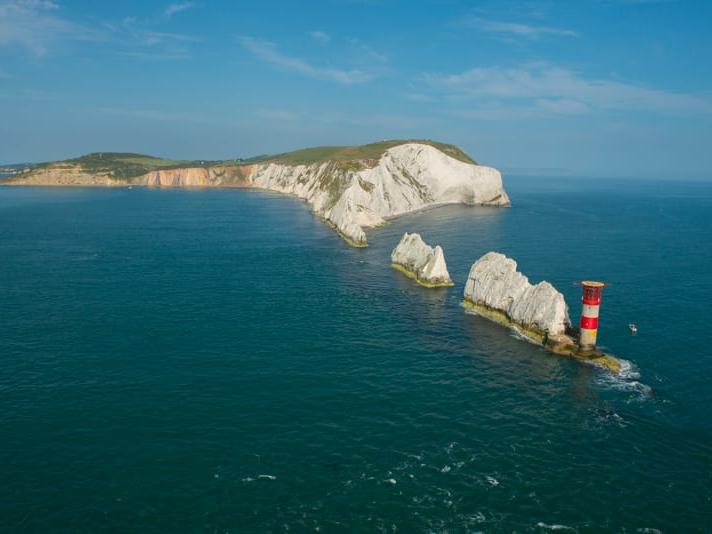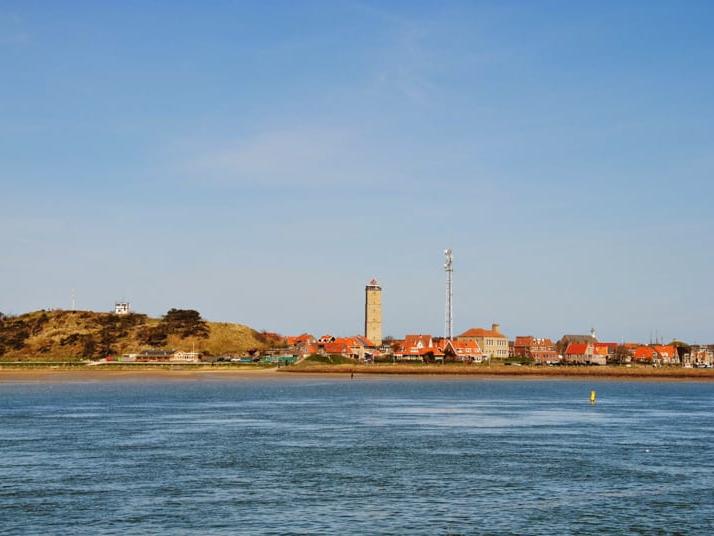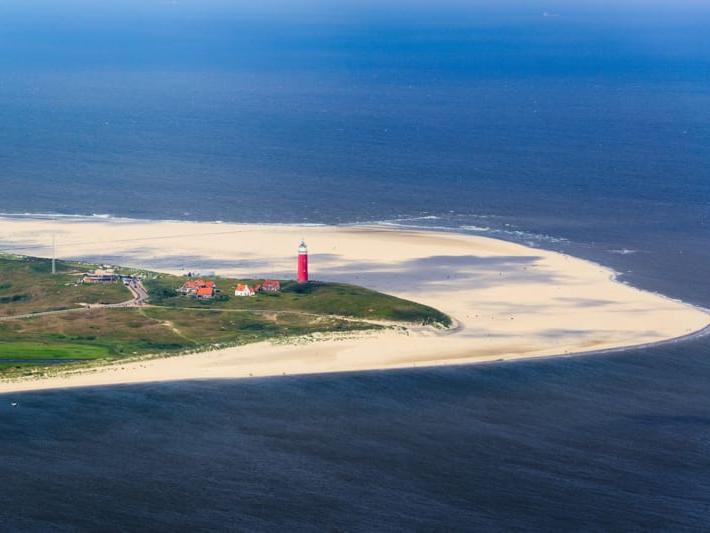 SAILING FROM KIEL (D) TO BREST (FR)
Friday 24 July from 8 pm to Wednesday 5 August 2020 at 9:30 am
port of departure Cherbourg (F) and port of arrival Rostock (D)
The brochure that you receive about a month before departure states the port of Cherbourg
a bed in a double cabin is € 1,199 per person. For a single cabin (max. 3 available) we ask for a 50% surcharge
there is an on-board greenhouse of € 240 per person for port dues, final cleaning, the necessary engine hours, passage NOK and other shipping costs (only payable in cash on board)
children up to 12 years old receive a discount on the ship's rent and on board cash. We advise against bringing really young children on this trip. Contact us about your family situation before you make a decision about child participation
you organize the trip to Cherbourg and from Rostock at your own expense. Both cities have a train station
this trip can be combined with our previous trip 'sailing trip from Brest - Cherbourg'
the planning of this trip depends on the tide, wind strength and direction. The Captain has the final decision in all cases
You become part of the Abel Tasman crew
Before the sails are set, go with the mate to the front deck for the sailing training. Everything is explained clearly and above all in a practical way. You learn, among other things, the names of the sails and how they function. You also practice some knots that you will use on the Abel Tasman this week. And less fun, but very important: there is also talk about what to do in an emergency.
During this week there are plenty of opportunities for (nautical) active participation in sailing hoisting, trimming and packing; send; navigation and the joint kitchen service.
THE PLANNING
We have quite a few nautical miles ahead. But how special is it to arrive in Rostock in just two weeks via the Atlantic Ocean, the Channel, the North Sea, the North-Baltic Sea Channel, the Baltic Sea and the Warnow!
We will sail as much as possible during this long journey. Depending on the wind direction, one or more nights will be sailed on. You will then - if you wish - be assigned to the watch of the nautical crew. We can hardly tell you how special it is to sail at night, you simply have to experience that! Of course we do not yet know what the wind will be like, so keep in mind that this can be a beautiful sailing trip, but it is also possible that we have to deal with a considerable wave ...
When we leave Cherbourg, we can cross and sail up the English coast with its beautiful white cliffs. But it is possible that we will sail along the Belgian coastline and make a stopover in the Netherlands. Eventually we go eastwards and via the Dutch and German Wadden Islands towards Brunsbuttel. There we lock to finally arrive in the Baltic Sea via the 100 km long North-Baltic Sea Channel. We will of course call at a number of German or Danish ports. You will be amazed that there is such a big difference between the ports in the 6 different countries that we visit this trip.
During this special sailing trip there is enough time and space to relax. Once the sails are good and everything is neatly cleared away, you can also look for a lovely wind-protected corner to read your book, listen to music or chat with your traveling companions. Something for everyone and you don't have to worry about anything.
CATERING
FUL BOARD, A COMPLETE PACKAGE
During this trip you will be spoiled on board of the Abel Tasman. Outside the three main meals there is always coffee / tea with something tasty, there is plenty of fruit and in the evening there are plenty of snacks. This trip is with full board, so including all meals (buffet form) and drinking coffee / tea, milk, soft drinks, beer, juices and wine.
Drinks with a higher alcohol percentage are also present on board and are charged per person and according to consumption at the end of the journey. Bringing your own spirits is not permitted.
If you have special diets, you must inform us of this maximum one month before departure so that our cook can take this into account. Upon arrival on board, it is important that you immediately report to the cook to discuss your details. If you book an overnight stay, breakfast on Saturday morning is included.
Tip
In short: take your chance and get a breath of fresh air aboard the Abel Tasman! Pure relaxation through little effort ...
Because the Abel Tasman is a real family ship, this sailing week is also very suitable for families. If your children are younger than 12, contact us for a suitable family quote. 
Everything described above is subject to change, because this trip - just like our other sailing trips - is wind and weather dependent.
CONDITIONS
Due to unforeseen circumstances, this journey can be canceled by the shipping company. You will receive a personal message about this.
Of course you will immediately be refunded your already paid amount and a discount on a replacement trip offered. By booking this trip, you agree to the General Conditions Package Travel and our privacy policy. After processing your booking you will receive an email via [email protected] with the request to check yourself in online. This is mandatory and must be done at least one week before departure. It is also mandatory to bring a valid passport or ID-proof.
Approximately one month before departure you will receive a brochure (by email) with more information about this trip.
Abel Tasman
Year of Construction 1913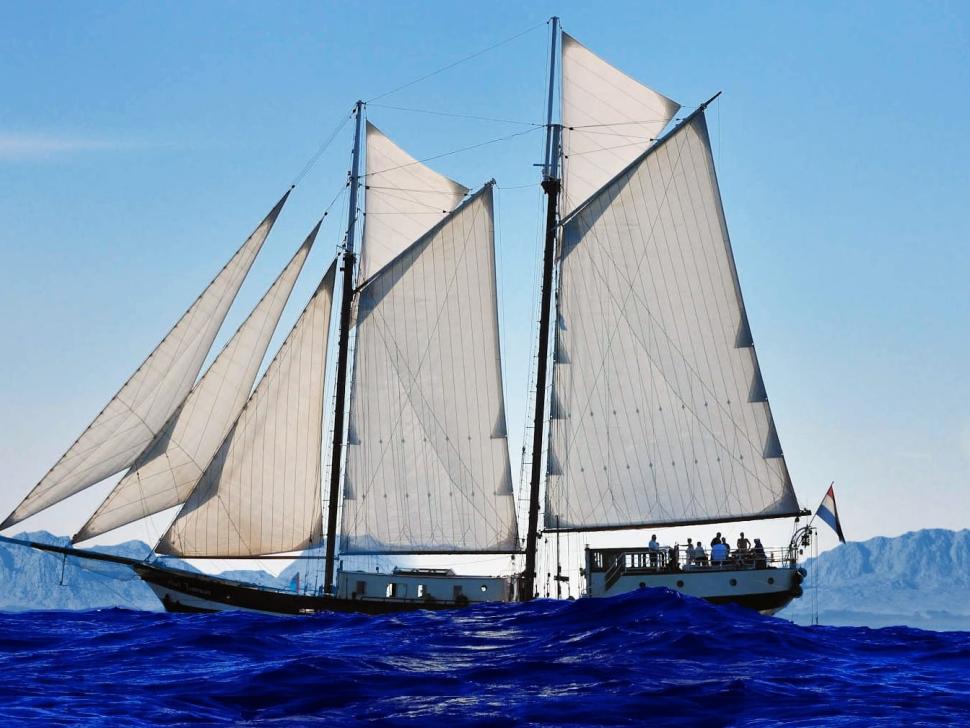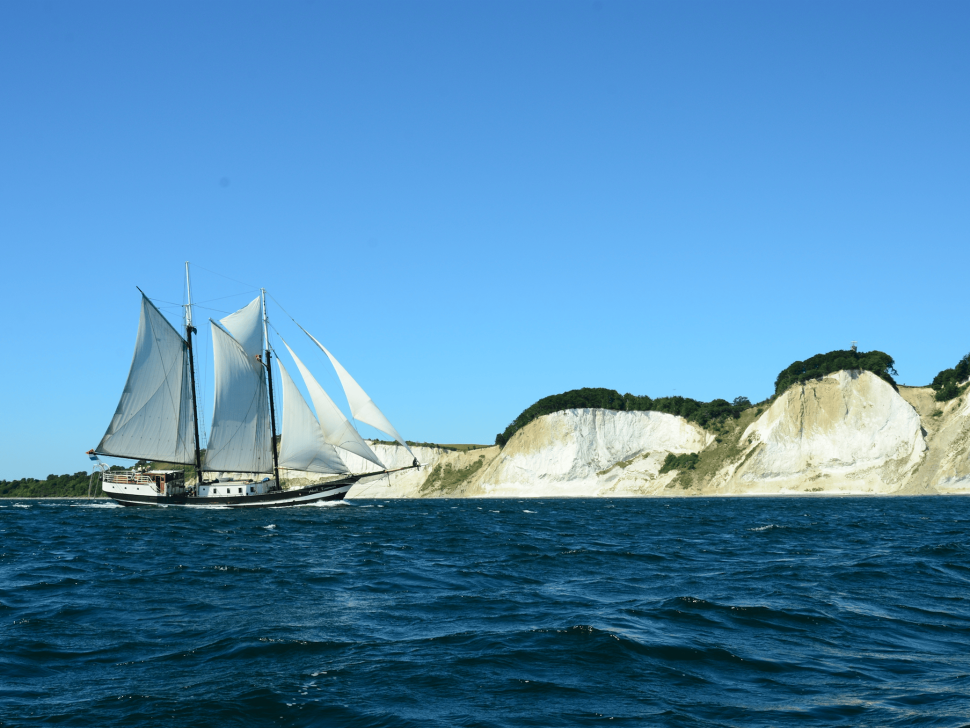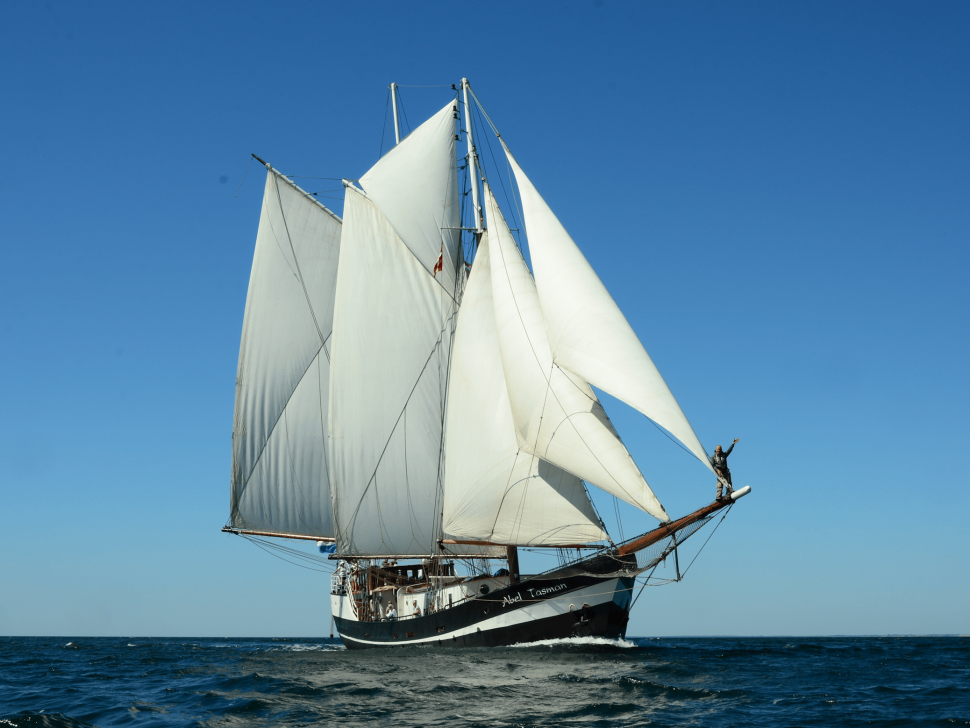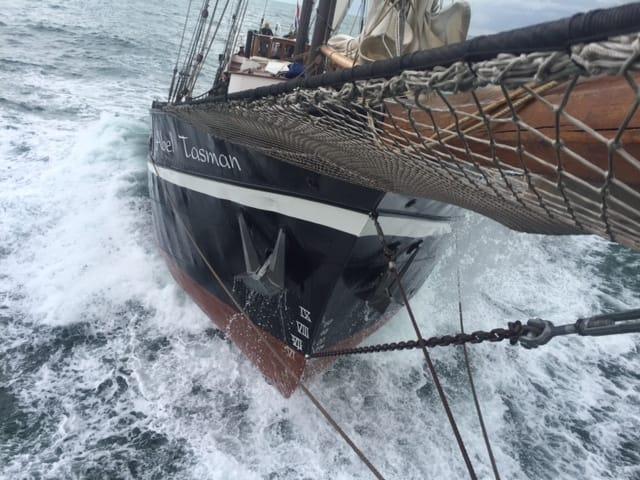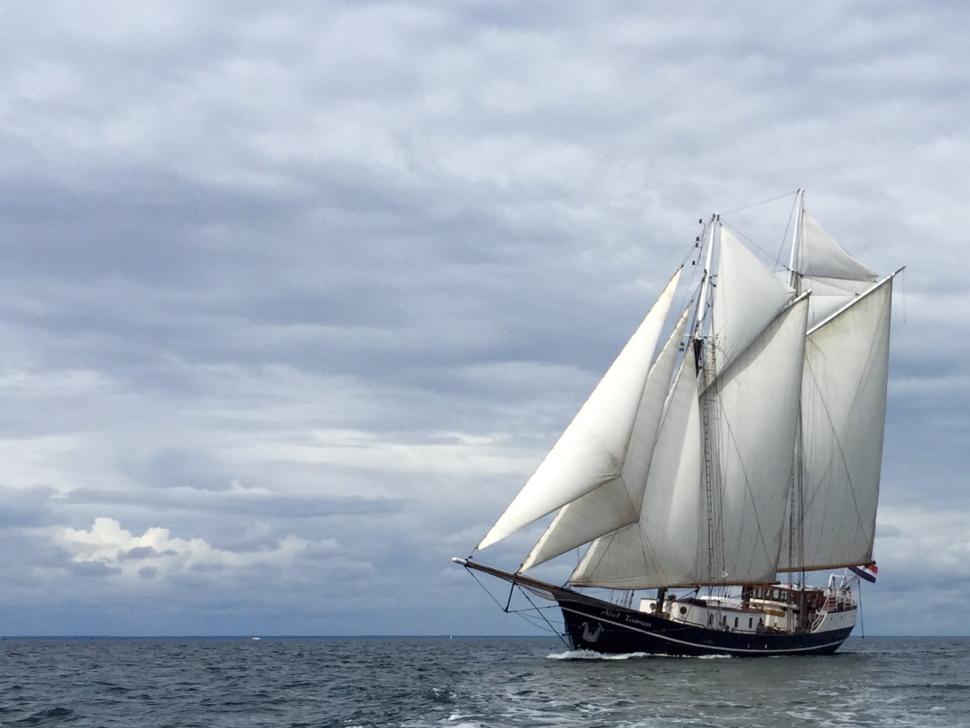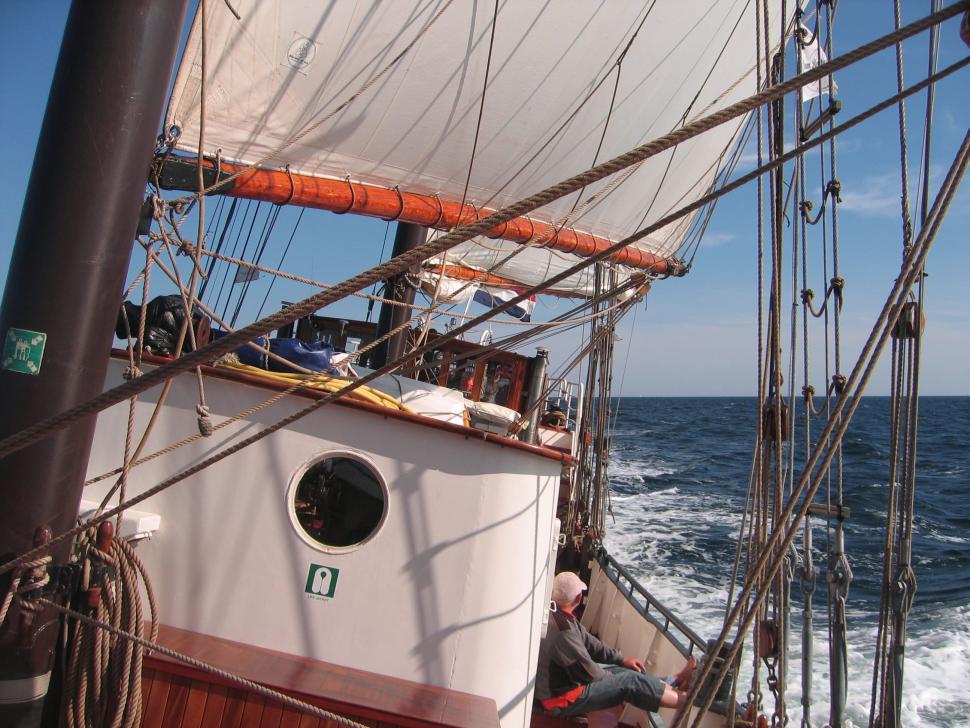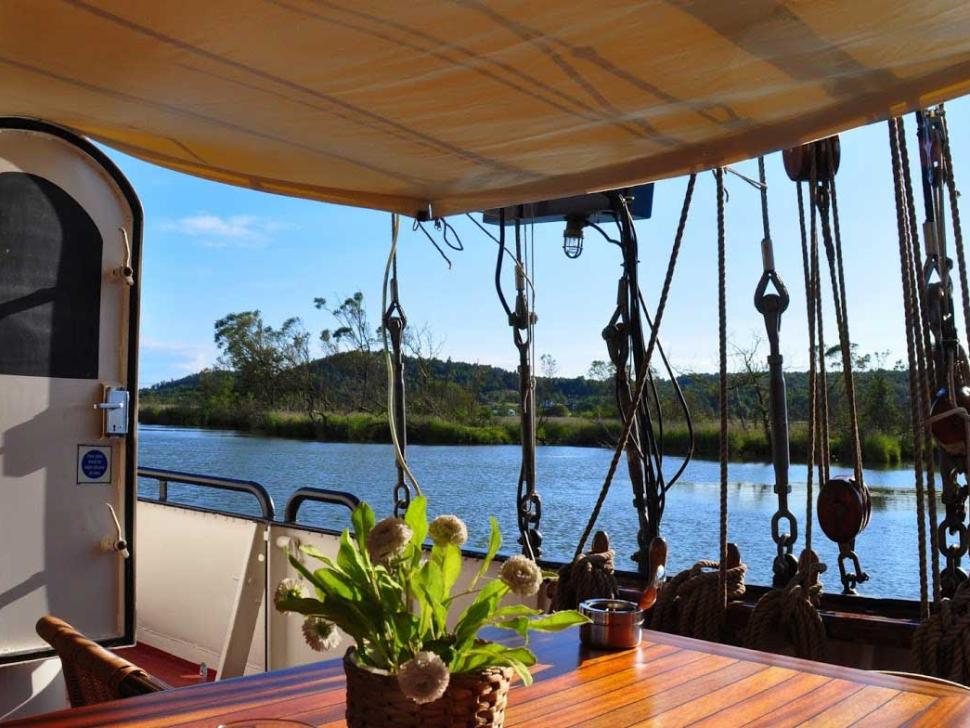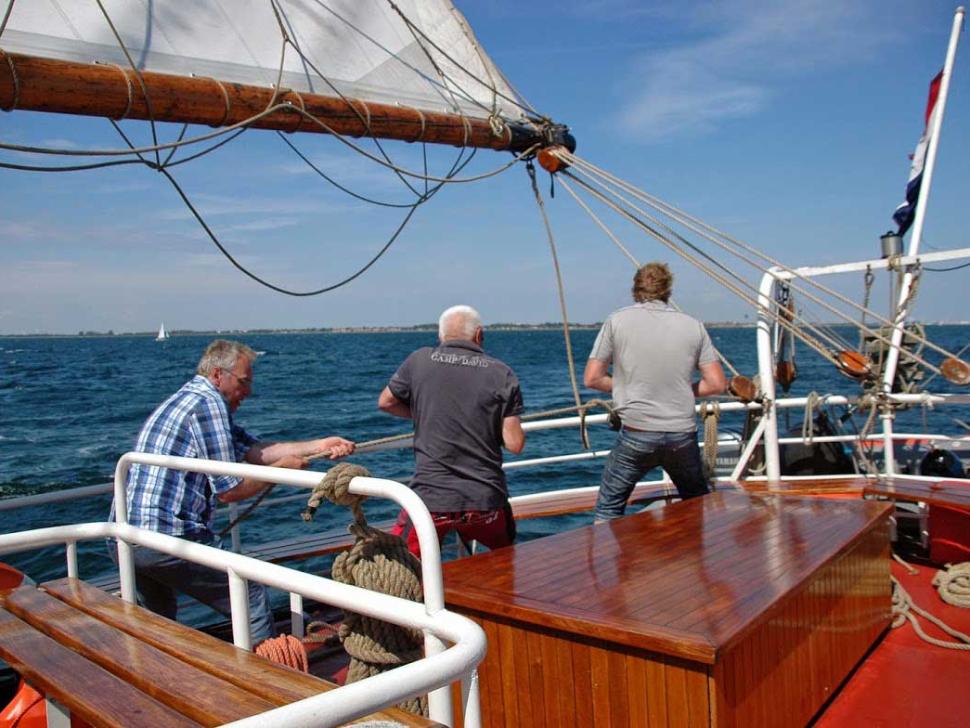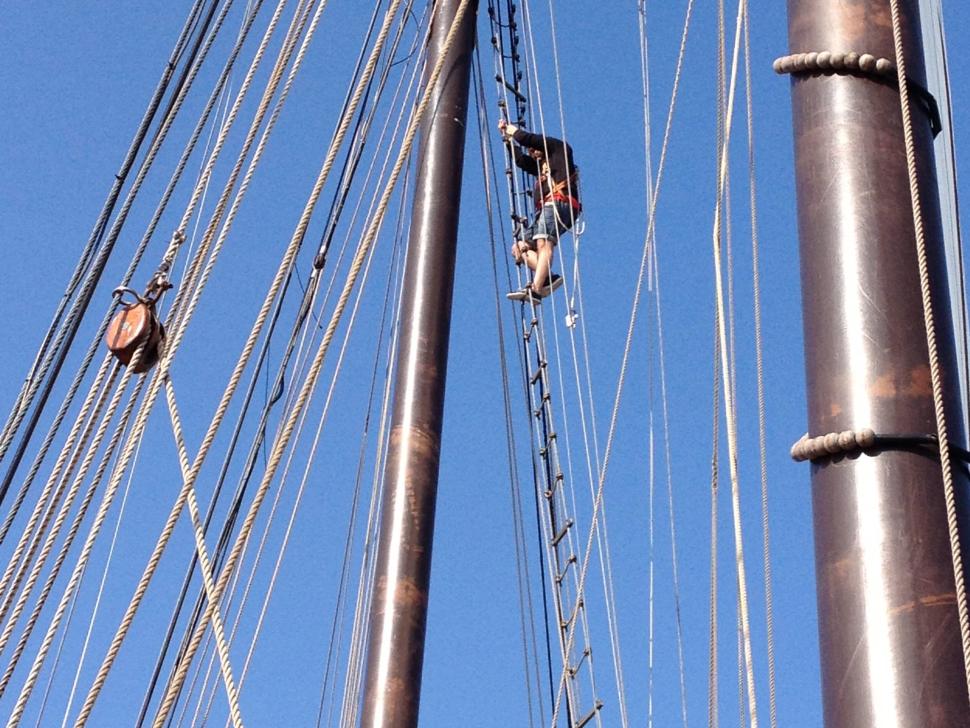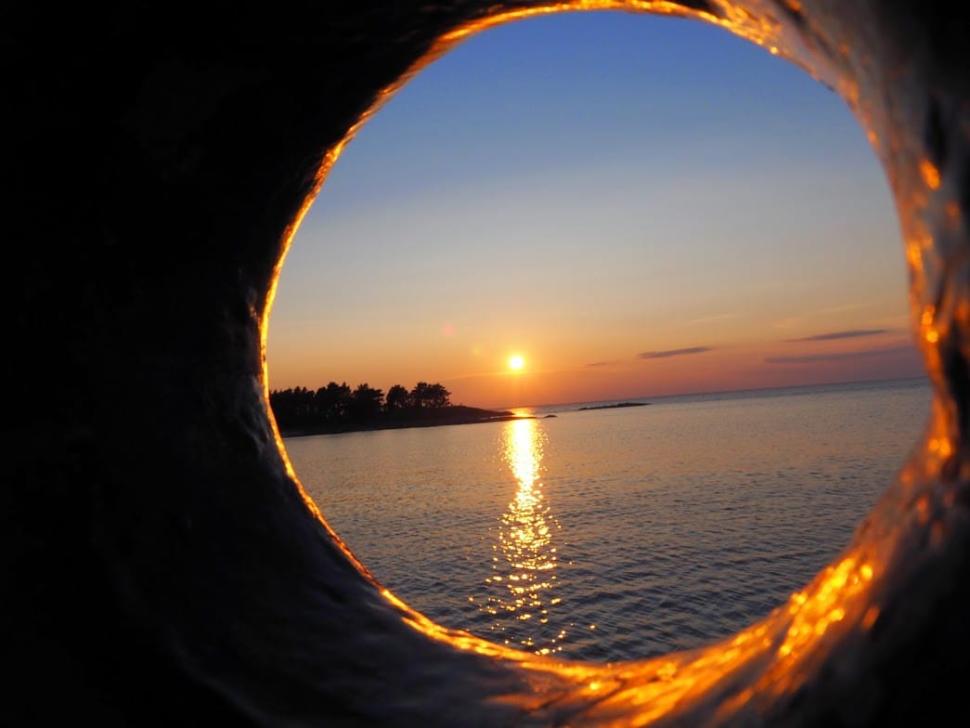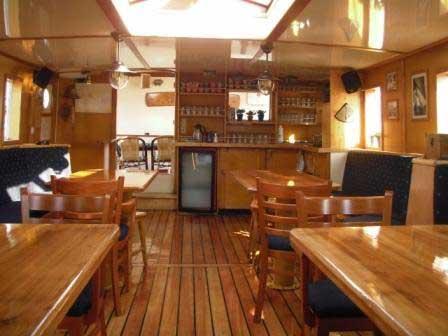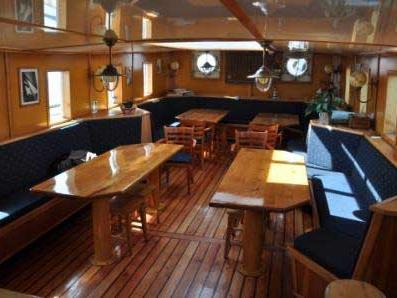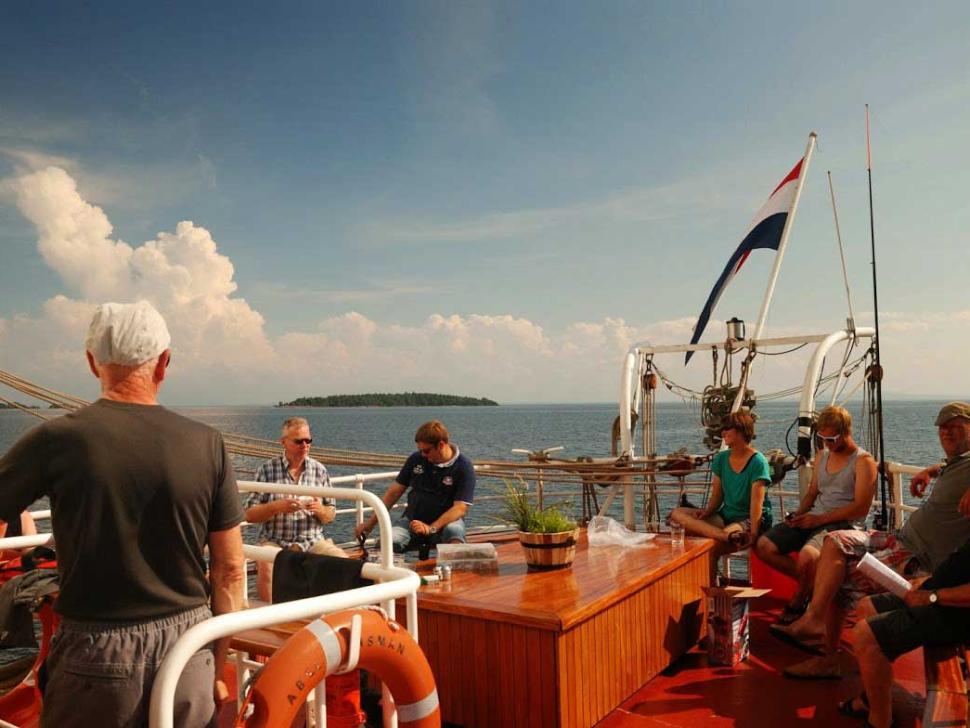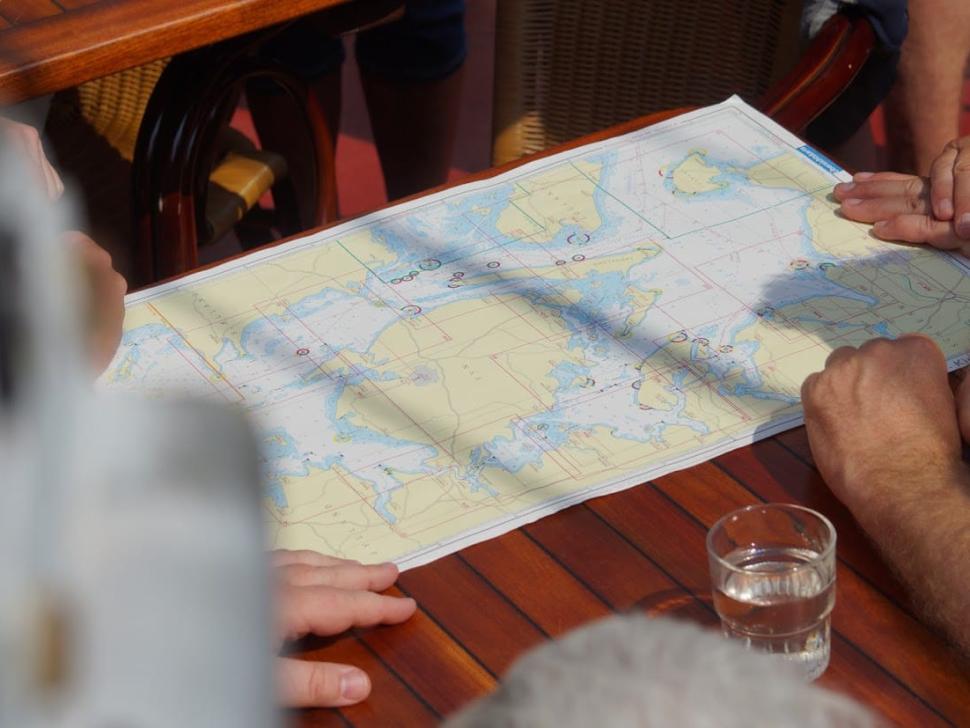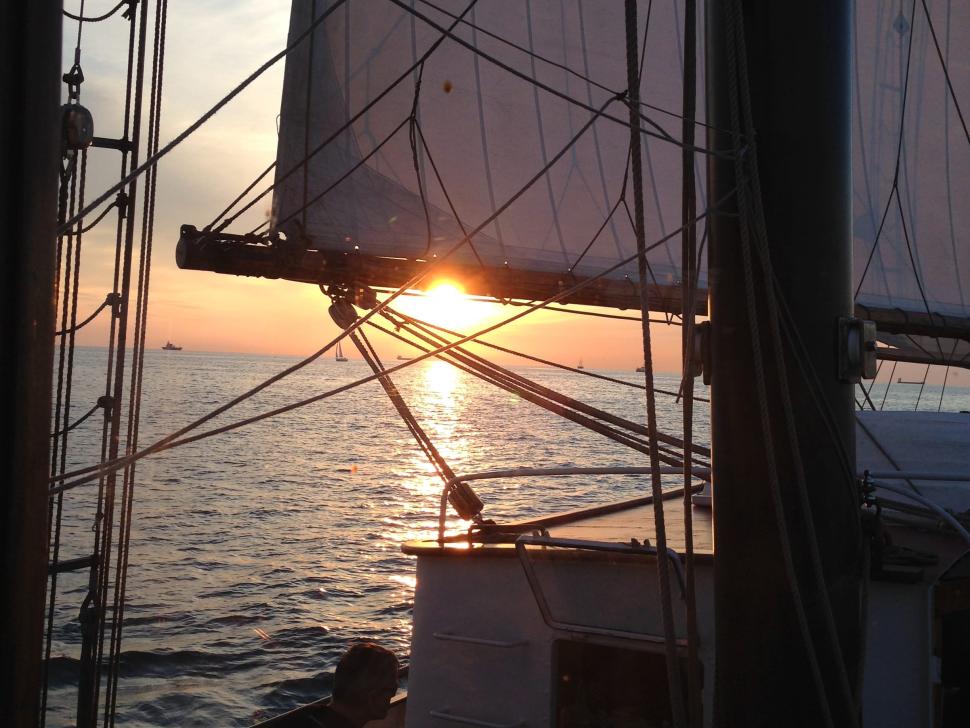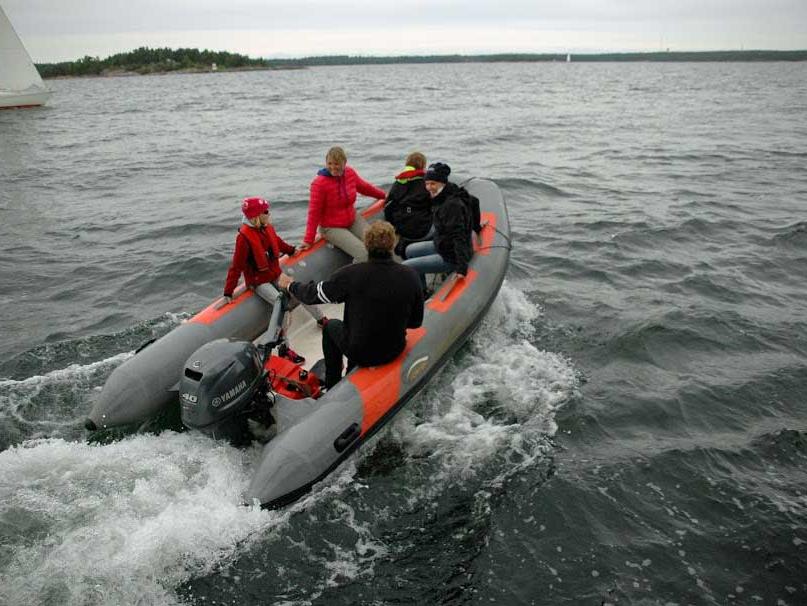 Sailing ship Abel Tasman is a luxury two-masted schooner which is more than 40 meters long. Because of its spacious layout you always feel at ease on board. Everywhere are places where you can enjoy and relax quietly. But if you choose to be together, then there are plenty of opportunities for that too. We have 30 beds on board and with day trips we can accommodate 60 people.